So my sister is trying to figure out if she needs to go gluten-free or not.  She is also lactose intolerant, and I love the challenge of trying to come up with recipes to fit her diet, even though she might not like it.  =)   I wanted to make something with ingredients that most people would have in their pantries.  My immediate family liked it, though, and she even said they were good!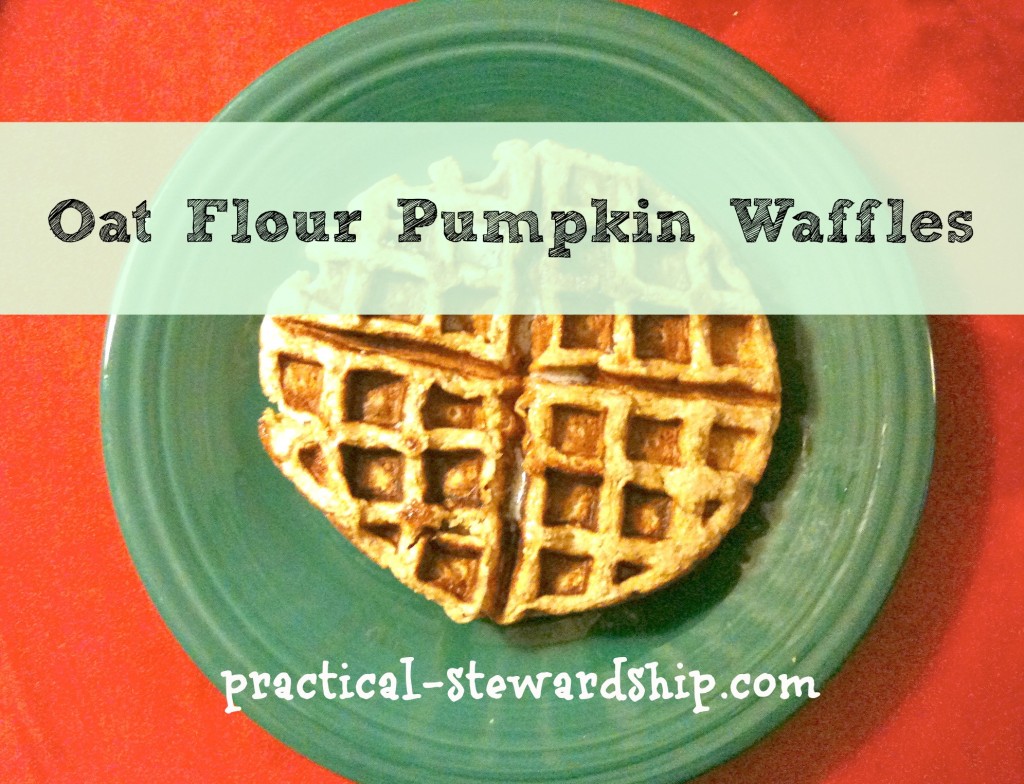 Easy Oat Flour Pumpkin Waffles
Ingredients
1 1/2 cups oat flour (I put old fashioned oats in a food processor until they were ground up into a flour; use Gluten Free if needed)
1 tbsp baking powder
1/2 tsp salt
1 tbsp cinnamon
1/4 tsp cloves
1/4 tsp nutmeg
2 tbsp honey
2 eggs (can use an egg substitute like using 1 T flaxseed w/3 T water per egg that you whisk separately)
1/2 cup pumpkin (can substitute apple sauce)
1 1/2 cups non-dairy milk like coconut milk (or other milk)
Instructions
Spray/grease your waffle maker and turn it on.
Combine all ingredients, stirring until smooth.
Pour into the waffle maker.
Keep an eye on the waffle maker until it indicates the waffle is ready.
Enjoy!
http://practical-stewardship.com/2011/11/14/easy-oat-flour-pumpkin-waffles/
If you like this recipe, and are interesting in making your own pumpkin, go here.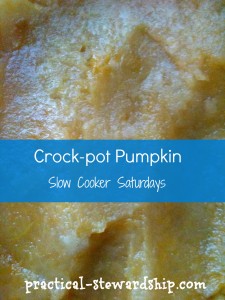 Do you need some other culinary inspiration?  Go here for the complete list of recipes.
We would love to hear from you!  Get free e-mail updates by subscribing here.  Follow us on Pinterest, Facebook and Twitter. "Moreover, it is required of stewards that they be found faithful" (1 Corinthians 4:2 ESV). Thanks for visiting!
Sonja