Strawberry Blueberry Smoothie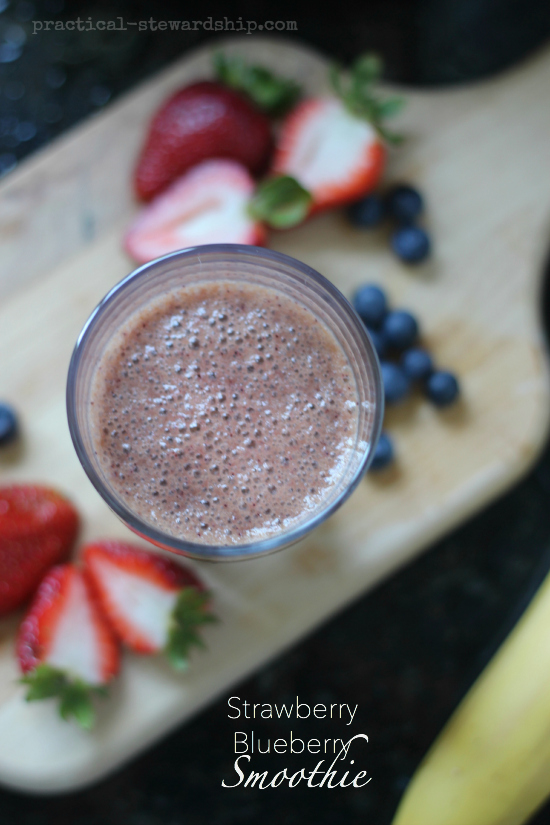 Strawberry Blueberry Fruit Smoothie Recipe
Our family starting making fruit smoothies about 7 years ago or so.   Everyone in my family loves them, and every time I drink one, I feel healthier because all of the ingredients are so nutrient dense, or at least I think.  I also like that I am sneaking veggies into my diet.  There are so many variations you can make.  It's fun, and they can be different every time for variety and based on the fruit that is in season.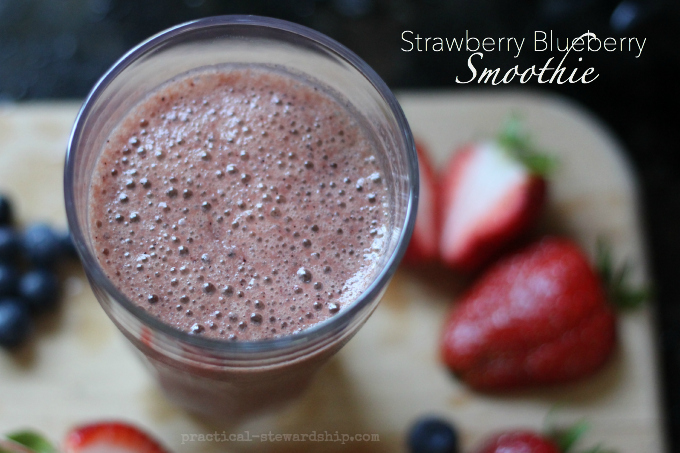 What variations of ingredients do you use?  Please feel free to comment.  Almost every ingredient is optional, but you need at least one fruit.  We JUST got a Vitamix, so I am sure we are going to be coming up with more variations soon! Pictures updated 8/14.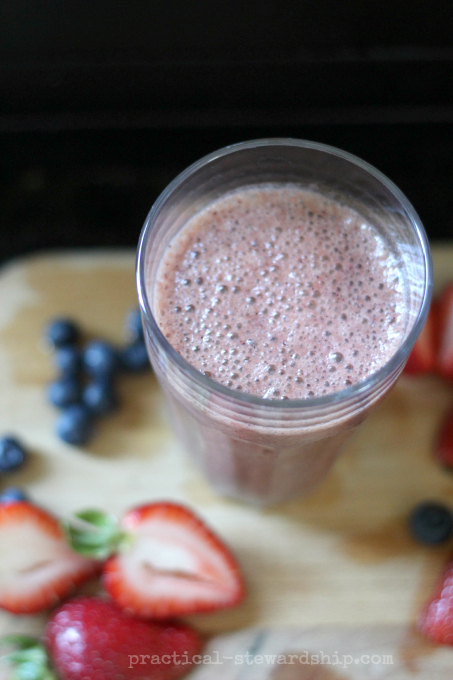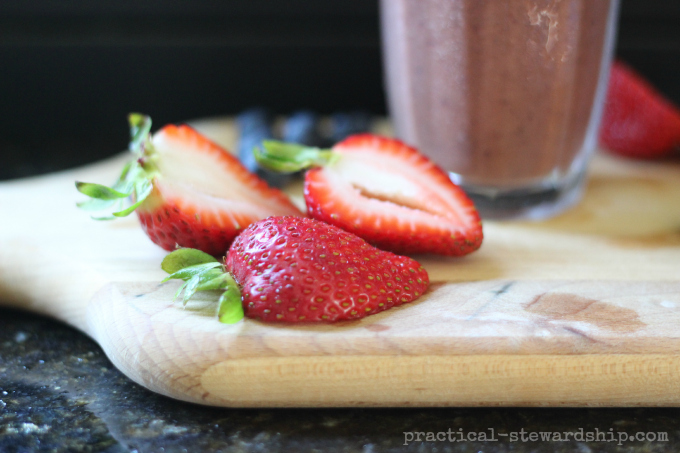 Strawberry Blueberry Fruit Smoothie Recipe
Ingredients
3/4 cup water
3/4 cup strawberries
3/4 cup blueberries
1 orange, peeled
1 carrot, peeled, or 5 mini carrots
handful of spinach (I started out with one leaf and have grown to a handful through the years)
1/2 cup juice of choice or more water if needed (we often use apple juice)
1 T flaxseed oil, optional
2 bananas, peeled
handful of ice
Instructions
Blend all ingredients except the bananas and ice until thoroughly blended.
Add the bananas and ice and thoroughly blend.
Serve immediately.
http://practical-stewardship.com/2012/01/06/strawberry-blueberry-fruit-smoothie-recipe/
See all 52 of our smoothie combinations here.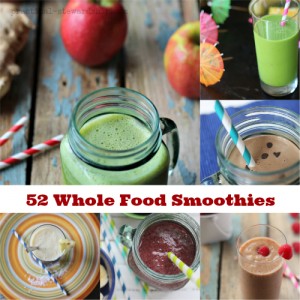 Want a code for a free shipping on a Vitamix?  Go here.
THIS POST MAY CONTAIN AFFILIATE LINKS THAT COST YOU NO MORE MONEY, BUT SUPPORT OUR BLOGGING EFFORTS. THANK YOU!