This is probably my favorite recipe to prepare for the night before church.  I put all the cans out next to the slow cooker the night before, and right before church I open can after can and turn on the crock pot.  It really is so easy and fast to prepare.  It's great to come home to a warm meal for lunch, with seemingly no effort!
The Verdict: This is one of the easiest crock-pot recipes ever.  It is so flavorful, and when I make it people often ask for the recipe.  We have also made this recipe when we have road tripped to save money and to eat more healthily.  The recipe is really flexible, so you can substitute one type of beans for another.
Other recipes you may enjoy: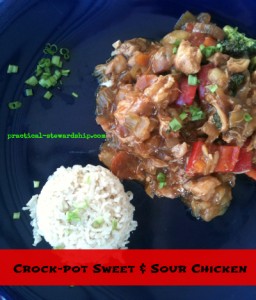 Go here for the complete list of recipes.
We would love to hear from you!  Feel free to comment.  Get free e-mail updates by subscribing here.  Follow us on Facebook and Twitter.  Thanks for visiting!!
Sonja