This Crock-pot Chili Recipe is probably my favorite recipe to prepare for the night before church.  I put all the cans out next to the slow cooker the night before, and right before church I open can after can and turn on the crock pot.  It really is so easy and fast to prepare.  It's great to come home to a warm meal for lunch, with seemingly no effort!  It's one of the easiest recipes ever!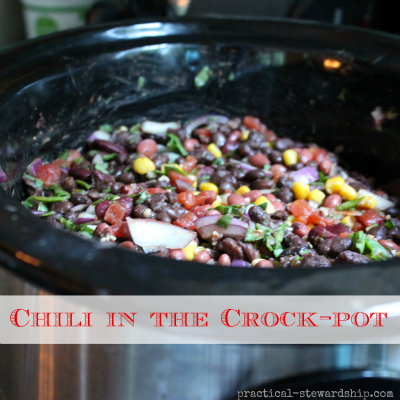 I also call this recipe Can-Can Chili because if worse comes to worse, and you don't have time, you can just omit the vegetables and make it with cans only.  That's how we prepared it when we were saving money road tripping with the crock-pot last fall (you can go here to get other crock-pot road trip-friendly recipes).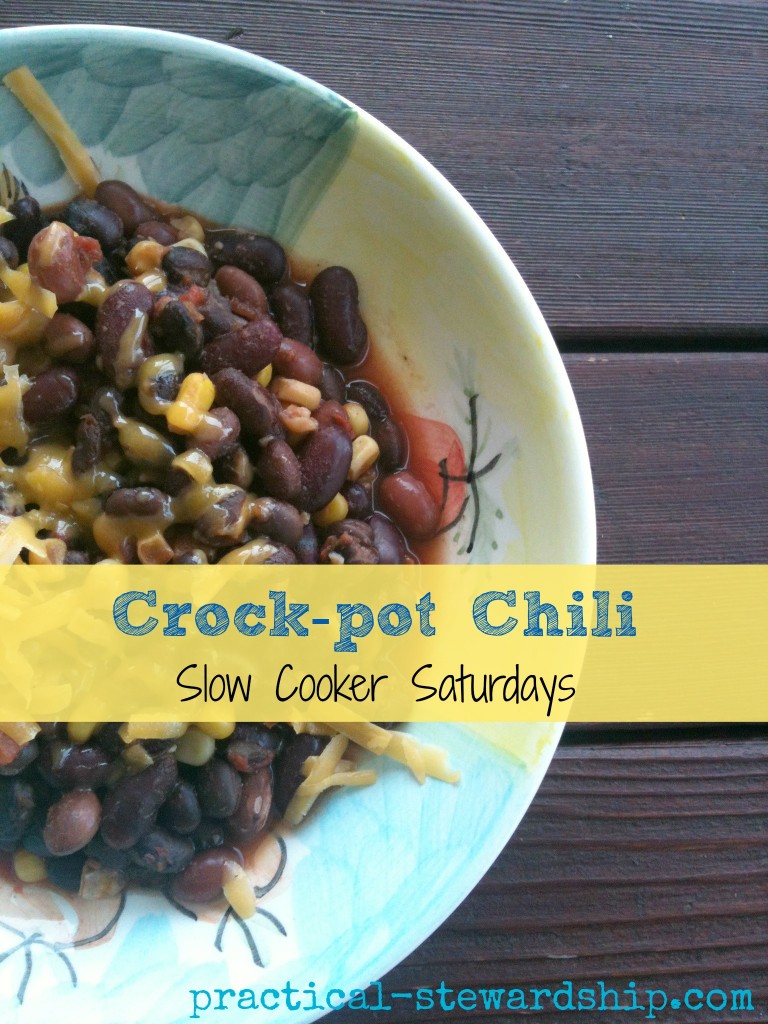 When I am not traveling or pressed for time, I am getting more and more away from using cans now, making the beans from scratch.  I freeze them in can-sized portions to make the beans easy to use.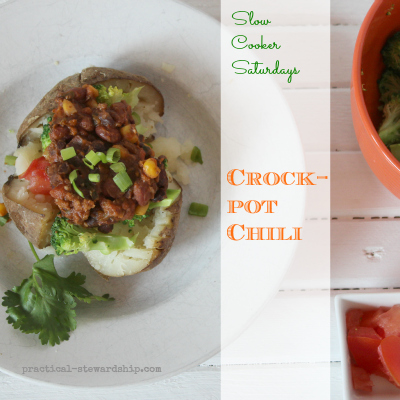 Chili makes a great topping for "baked" potatoes, and I even "baked" these potatoes in the crock-pot!
The Verdict: This is one of the easiest crock-pot recipes ever.  It is so flavorful, and when I make it people often ask for the recipe.  I think it's the perfect recipe for road-tripping when omitting the veggies if you don't have access to some.  The recipe is really flexible, so you can substitute one type of beans for another.
Other recipes you may enjoy: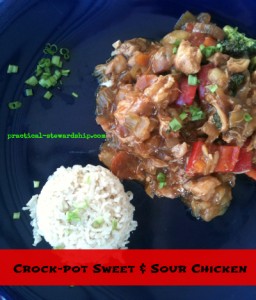 Go here for the complete list of recipes.