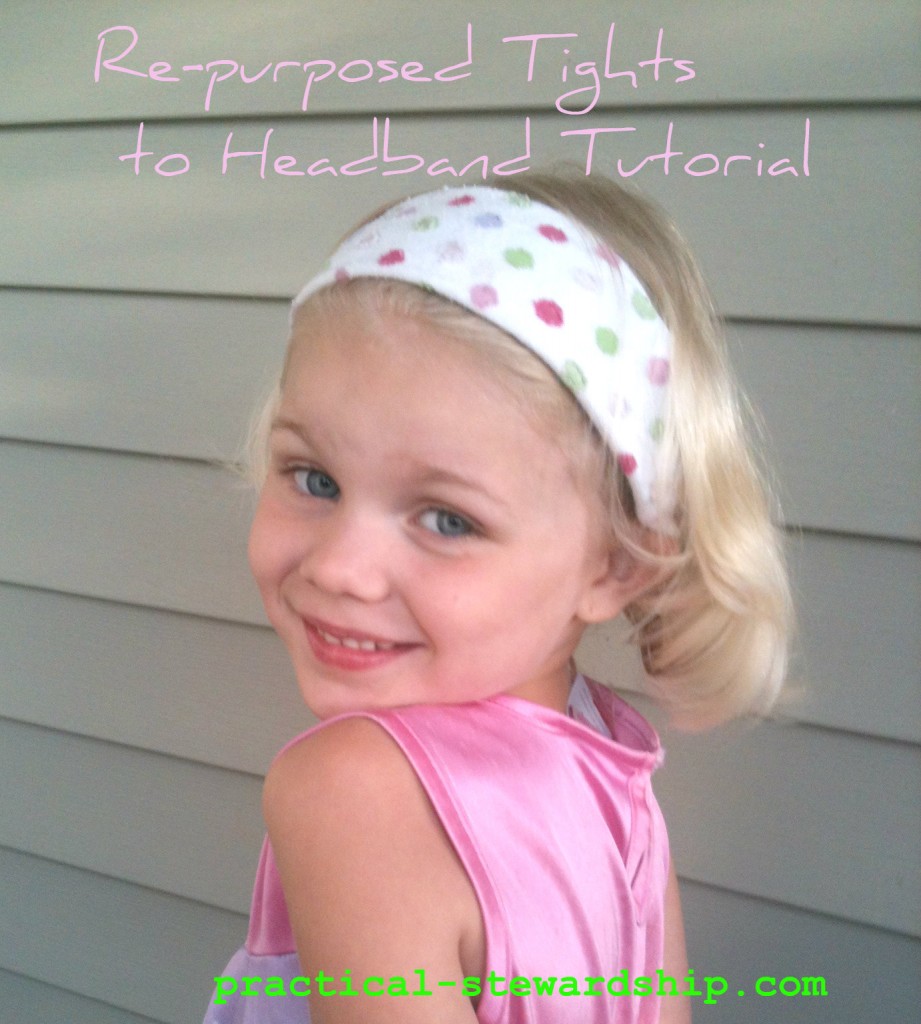 Having two girls, I loved them wearing dresses all of the time, and I particularly fell in love with tights.  Tights with bright funky  patterns, flowers, stripes, polka dots, you name it.  After they grew out of some of them I was trying to think of how I could still use this fun material, so I thought they would work great as headbands!!
This tutorial can take 5 minutes or less if you have all your sewing gear out and ready to go.  It's so fast and easy, and it's a great first sewing project!!
The Materials:
old tights
sewing machine
matching thread
The Directions:
All done!
We would love to hear from you!  Feel free to comment.  Get free e-mail updates by subscribing here.  Follow us on Facebook and Twitter.  Thanks for visiting!
Sonja
If you like this, you may also like: