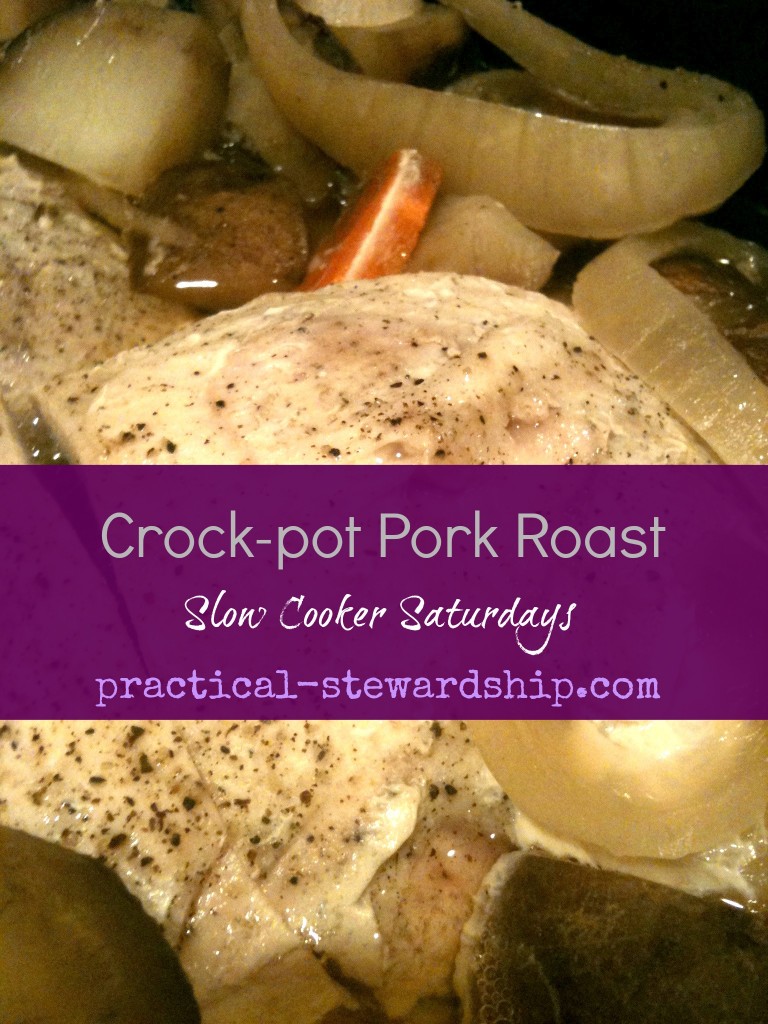 The first food I ever cooked in the crock-pot was a roast about 12 years ago.  I loved coming home to the aroma of a warm meal after working out of the house all day.  More than that, I love the leftover meat that comes from the roast, all cooked and ready to be used in the next recipe, whatever that may be.
Crock-Pot Pork Roast Recipe
Ingredients
pork roast
3 potatoes or so, peeled and cubed
1 carrot, sliced
1/2 onion, sliced
2 T or more of garlic powder to taste
dash cayenne pepper
salt and pepper to taste
Instructions
Cover the bottom of the slow cooker with a little water.
Insert roast into the slow cooker.
Top roast with veggies, salt, pepper and garlic.
Cook on low for 6-8 hours, or on high for 4-5 hours. The potatoes really need a lot of time to soften sufficiently.
Take out the roast, and let the meat rest for 10 minutes or so.
Slice, serve with salad, and savor.
http://practical-stewardship.com/2012/02/18/crock-pot-pork-roast-recipe/

The Verdict: All the kids loved it!  They are carnivores.  The meat was GREAT in stir fry a few days later, too!!
Have you tried…?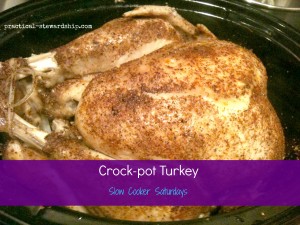 Go here for the complete list of recipes.
We would love to hear from you!  Get free e-mail updates by subscribing here.  Follow us on Pinterest, Facebook and Twitter. "Moreover, it is required of stewards that they be found faithful" (1 Corinthians 4:2 ESV). Thanks for visiting!
Sonja