We live in the Pacific Northwest.  I have never been afraid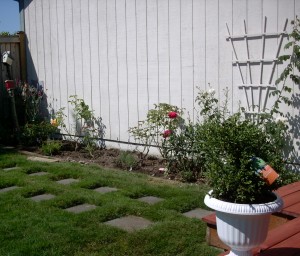 to grow flowers or

get in the dirt and weed.  I used to spend two hours a day, pruning and watering petunias and roses.   What has scared me is trying to grow my own food.  In the past we have had some very weak strawberry and tomato plants that hardly produced anything. With some very weak attempts in the past couple of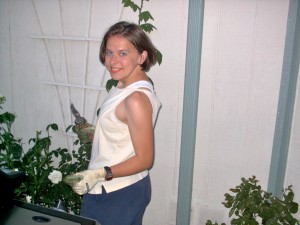 years to produce any kind of garden, I think we are really ready to dig in.
I am REALLY inspired to do my own garden now.  We are consuming so many fruits and vegetables now that we've got to try to grow some of them.  I said to Jonathan the other day, 'I am not afraid to fail now.  I'd rather do it and fail then not do it at all.'
Not one part of our yard is flat except the SMALL patio area.  Do we do a raised bed?  Multiple raised bed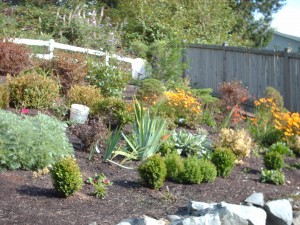 s?  Do we do container gardening?  Should we mount containers?  Do we sacrifice more lawn for a garden?  Do we sacrifice flower garden space for vegetables?  Questions, questions, questions we have.  Proverbs 15:22 says, "Without counsel plans fail, but with many advisers they succeed," so, we'd LOVE your advice.  We love learning from others.  We have so much to learn.
We would love to hear from you!  Feel free to comment.  Get free e-mail updates by subscribing here.  Follow us on Facebook and Twitter.