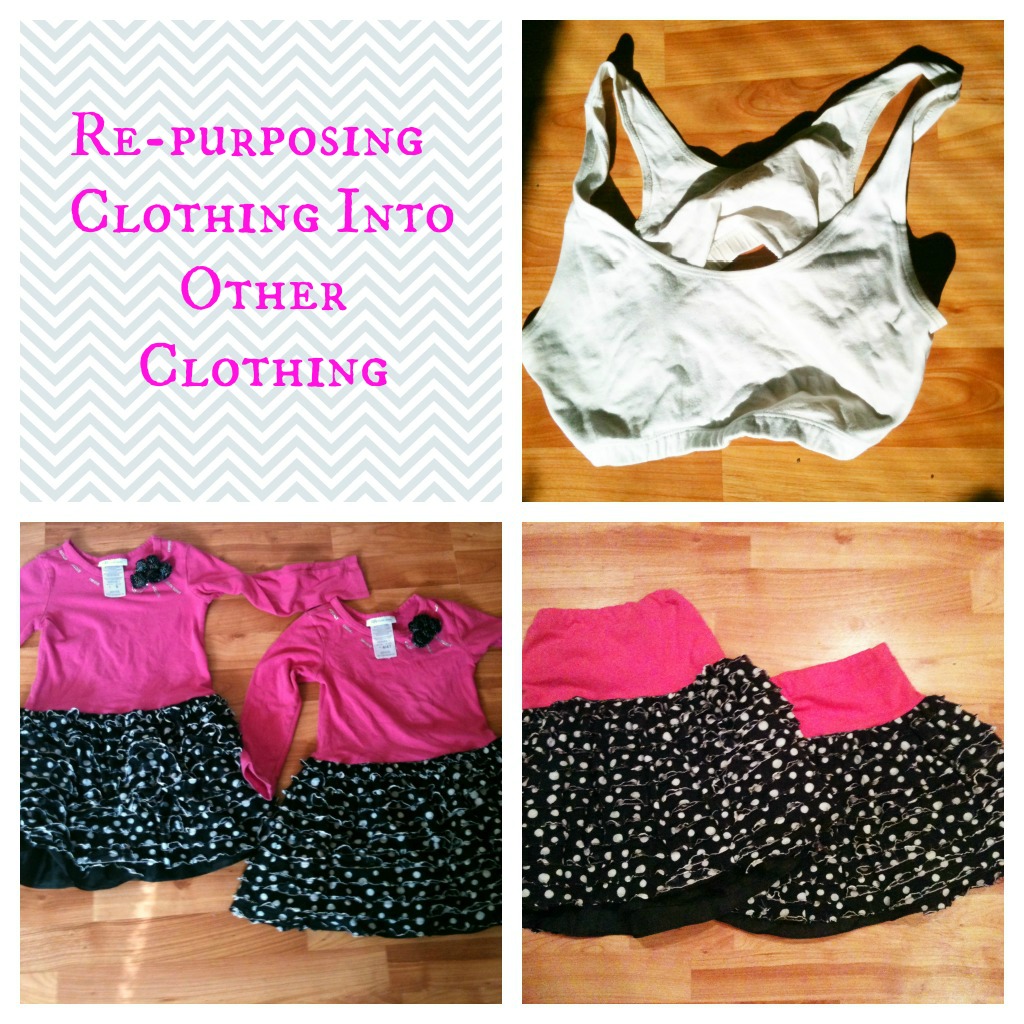 It's DIY Time. again, where I post something you can do yourself rather than buy, which is a money saver, and can be VERY REWARDING.  Some of these posts are crafts, sewing projects, homemade cleaners, homemade health aids, tutorials, and the like.
Have you ever had clothes for you or your family that ended up with a stain, rip, or just plain got worn out?  You know it's time to retire them, but something might not sit with you well, just tossing it in the garbage.  This is where I'll save the material of the old clothing and make napkins or something useful out of them.
Yesterday I took Ellie's beautiful white dress with blue embroidery that had been passed down to us with some yellow stains on it, and cut the stain off, hemmed it up, and took in the sides a bit.  The project may have taken fifteen minutes, but it was more like ten.  It was so fast, and now she has a lovely summer shirt.  I just had to break out the sewing machine and sit for a bit. When I get going, it's so fun!!!

Are you wondering why I posted a picture of my worn out sports bra?  Do you really even want to see my worn out sports bra?  I think not, but it wasn't just a worn out sports bra anymore.  It was about to have new life in a skirt.
Today I took the elastic from the old bra and used it to make a skirt for my Abbie girl from a dress that she had loved, grown out of, and accidentally stained from our precious Polly.  My Ellie girl has the matching dress, and had grown out of it, too, so I thought it would be fun for the girls to have matching skirts.
I just made a casing by folding over the top of the material, leaving an inch space to thread some elastic through and sew down.  I will give a more detailed tutorial of making skirts later.
So when you think something is garbage, take one last look at it, and see if you or someone else can breathe new life into it.  I figure if I make a mistake on something like this, it wasn't usable anyway, so I may as well go for it! This mindset makes it easier to accept the mistakes that might occur.
My dad has given me pants with elastic, and I used the elastic from his pants, to make myself a new skirt (no the fabric wasn't repurposed:).  I've also used old khaki pants to make little coupon holders and old stained little girls' dresses to make snack bags.  I've used jeans inserted in the middle of place mats to make them more stiff.  It is so fun to repurpose!  You really should try!  And if you can't sew, ask someone who knows to teach you.  This is a great skill to have!! Thanks for stopping by!
Have you repurposed before?  Have you made new clothes from old clothes?
We would love to hear from you!  Get free e-mail updates by subscribing here.  Follow us on Pinterest, Facebook and Twitter. "Moreover, it is required of stewards that they be found faithful" (1 Corinthians 4:2 ESV). Thanks for visiting!
Sonja
Have you read…?