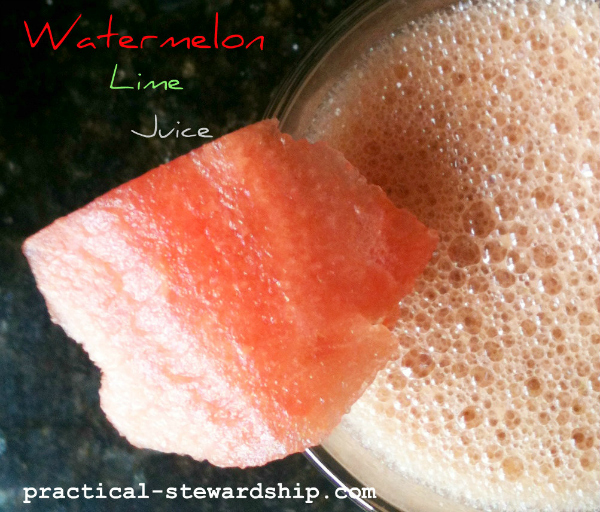 Watermelon is now in season!  I have been looking forward to trying watermelon in some smoothies and beverages.  This is a great recipe to try especially if you have a lot of watermelon to use.
The Verdict:
What a fresh tasting juice!  If you like a little tart go with two limes, but go with 1/2 to 1 lime if you want a more subtle tartness.  This didn't turn out like a smoothie at all because of all of the water-dense ingredients.  If you want it thicker, you can add 2 bananas, and yogurt.
What smoothie combinations do you enjoy the best? Check out other smoothie recipes here.  Go here for a complete list of our recipes.
We would love to hear from you!  Get free e-mail updates by subscribing here.  Follow us on Pinterest, Facebook and Twitter. "Moreover, it is required of stewards that they be found faithful" (1 Corinthians 4:2 ESV). Thanks for visiting!
Sonja
Have you tried…?