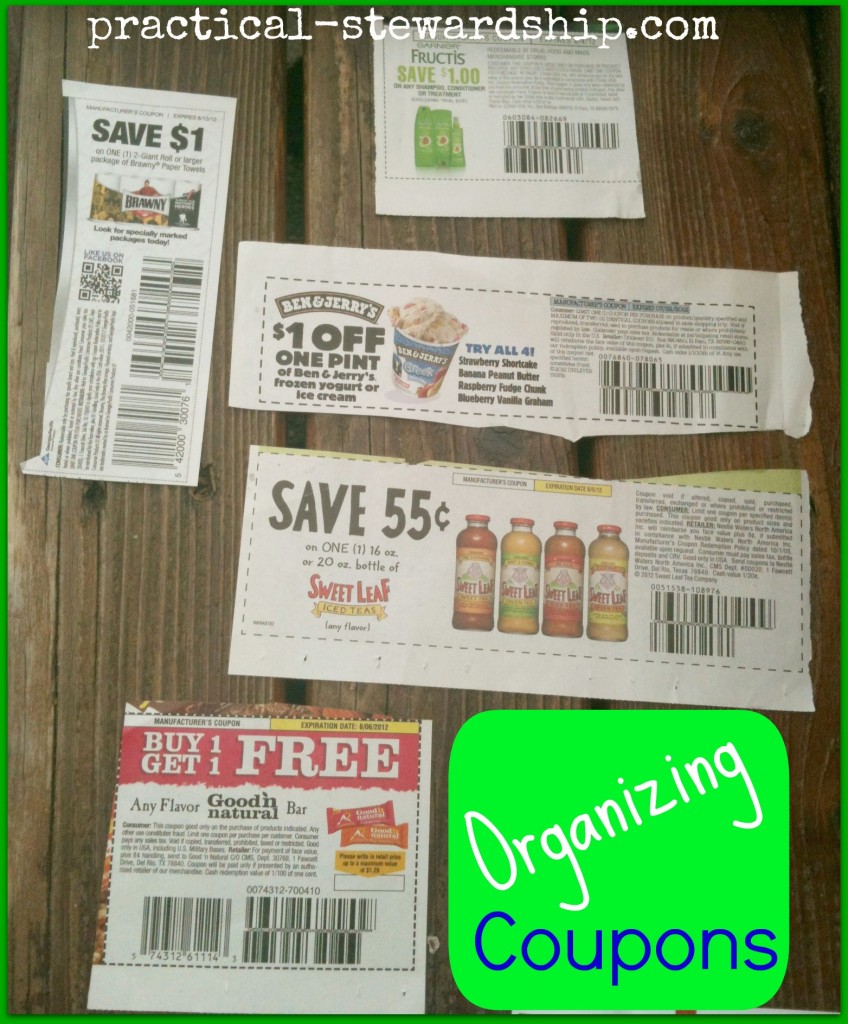 Are you a couponer?  If so, are you a meticulous organizer, or is your organization, not organizing them?  Well, there is no question that if you have a handy system, you will save yourself time in the long run.  As a busy mom that wants to be involved in many different activities, organizing my coupons is a place where I don't want to spend a lot of time, but I do want it to help me to efficiently save money.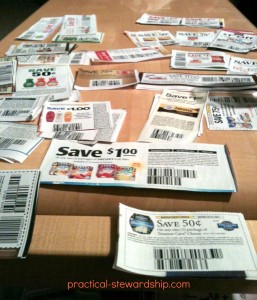 However you end up organizing your coupons, you have to do it in a way that works for you.  I look at the ladies in the stores that look so organized with their big coupon binders carrying 100s and maybe thousands of coupons.  While I think it's amazing that people would carry that many coupons, I wonder 'how many do they actually use'?  How long does it take to organize them each week?  Do they lug that binder in every store?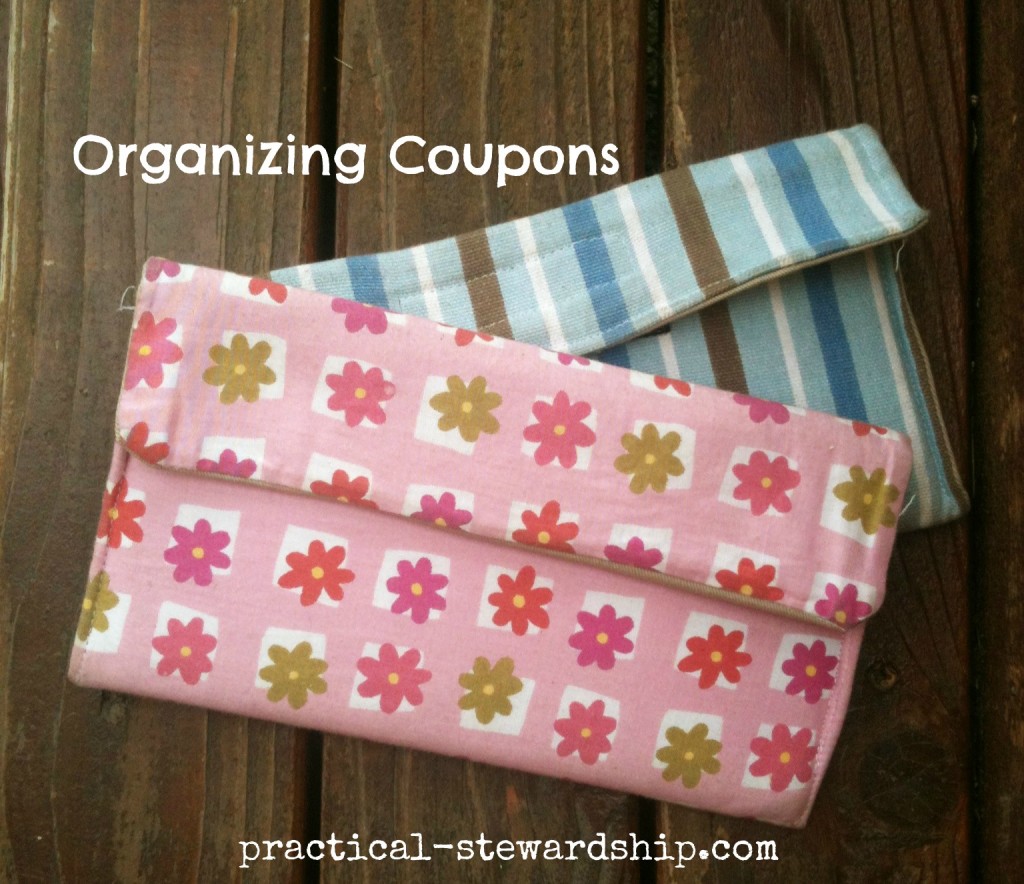 Currently I made and carry two thin coupon holders that fit easily into my purse, and I keep them there all of the time.  I want to be able to spontaneously get a deal if I see one.  It has happened where I have found toothpaste (or other items) on clearance, and coupled with a coupon, I've been able to get the toothpaste for nearly free.  Anyway, I don't want to personal be weighed down by a heavy binder that carries coupons in which most will just be recycled anyway.  For myself I don't think I would bring a big coupon binder in and out of every store I would go to.  I love that, for me, my system is very portable and is something that I actually use.  Yes, I still recycle many coupons at the end of every month, but I have really pared down the amount of coupons I cut, aiming for clipping those I am most likely to use.
The categories I use currently:
rainchecks
doublers (coupons I think I might double so they are faster to get)
baby
baking
beverages
breakfast
canned foods
cleaning
dairy & meat
health aids (much smaller since I've been making my own deodorant & astringent)
pasta/sauces
snacks
etc. (canning goods, Pyrex coupons)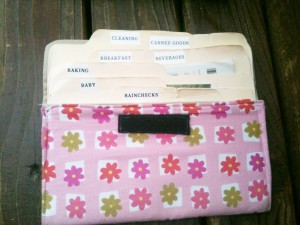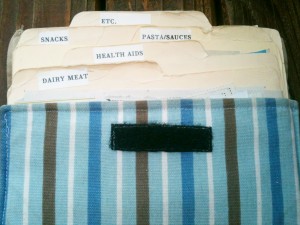 I cut file folders to size, fitting in my coupon holders well.
All of my coupons are organized in their particular category by date so that when I open a coupon category I see the coupon that will expire first at the top. It takes me about 10 minutes a week to go through my coupons, taking out the expired ones, clipping, and putting the new coupons into my coupon organizers.
I know people who don't clip their coupons until they know they will use them after they have made their strategic plans.  That means saving many sets of coupons that I don't personally want around the house.  May be that would work for  you, though?
What DOES works for you?  How do you organize your coupons?  I know I don't have the end-all method.
Other posts you might like:
We would love to hear from you!  Feel free to comment.  Get free e-mail updates by subscribing here.  Follow us on Facebook and Twitter.  Thanks for visting!
Sonja