Cantaloupe is now in season, so it's fun to have a new fruit with which to experiment these days.  A few weeks ago I created an awful smoothie using cantaloupe that I choked down with the kids and we all hated it, except Joshua who loves almost all smoothies.  I ended up making it into popsicles, and I still hated, but at least the girls could eat.  I became shy about using cantaloupe through all of this, but I decided I would give it another shot, and I am glad I did.  This was a great smoothie combination for us.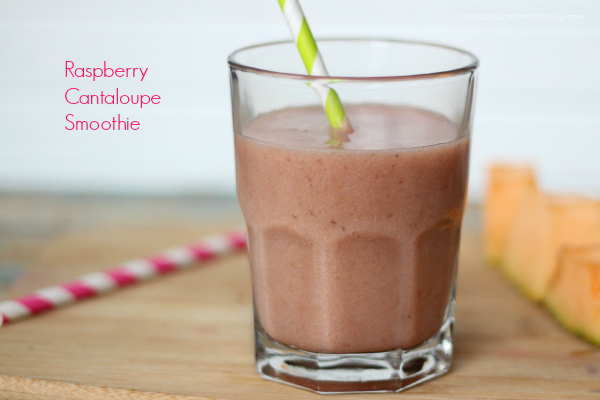 The Verdict: Abbie said "I taste the bananas".  JSarr said, "I taste the cantaloupe".  I said "I taste the raspberries".  How funny!  We all enjoyed it!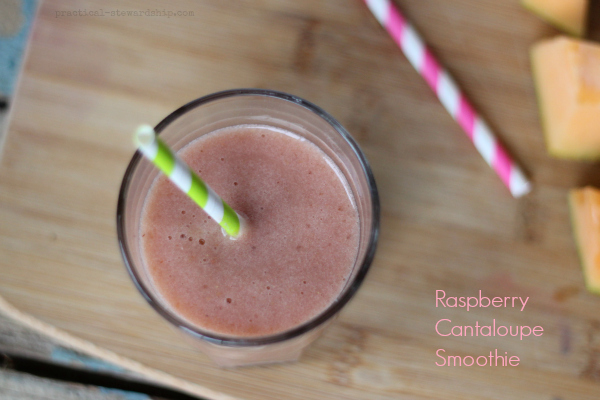 You can substitute raspberries with strawberries, too.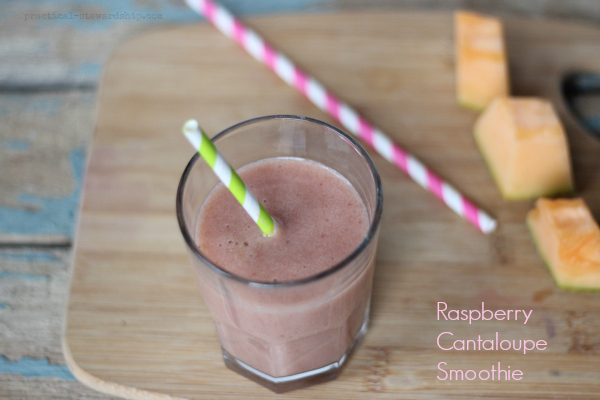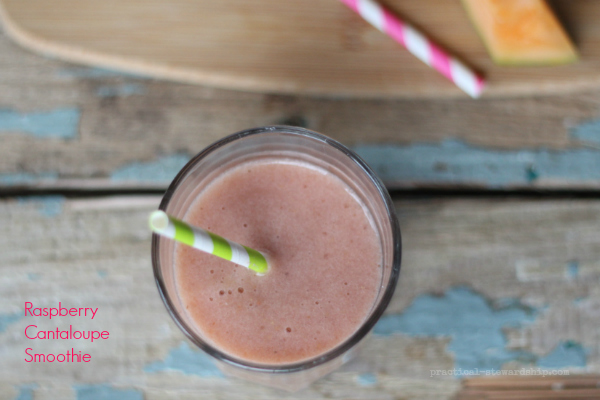 What smoothie combinations do you enjoy the best? Check out other smoothie recipes here.
Want a code for a free shipping on a Vitamix?  Go here.