I was looking for a recipe for my Abbie girl's 5th birthday class party, and my friend Susan had this great recipe.  I subsequently used it for my Ellie girl's 7th birthday class party, too!  I doesn't even have any eggs in it, but you would think it does.  I did a few modifications on it.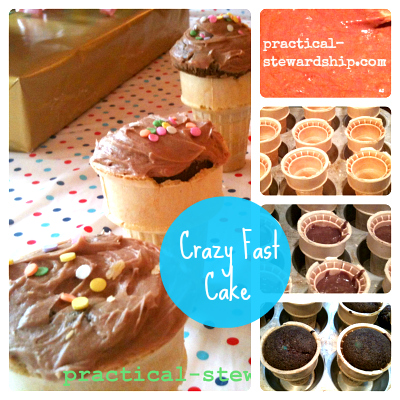 No, my cupcakes aren't molding; I put some sprinkles in the cake batter for extra fun.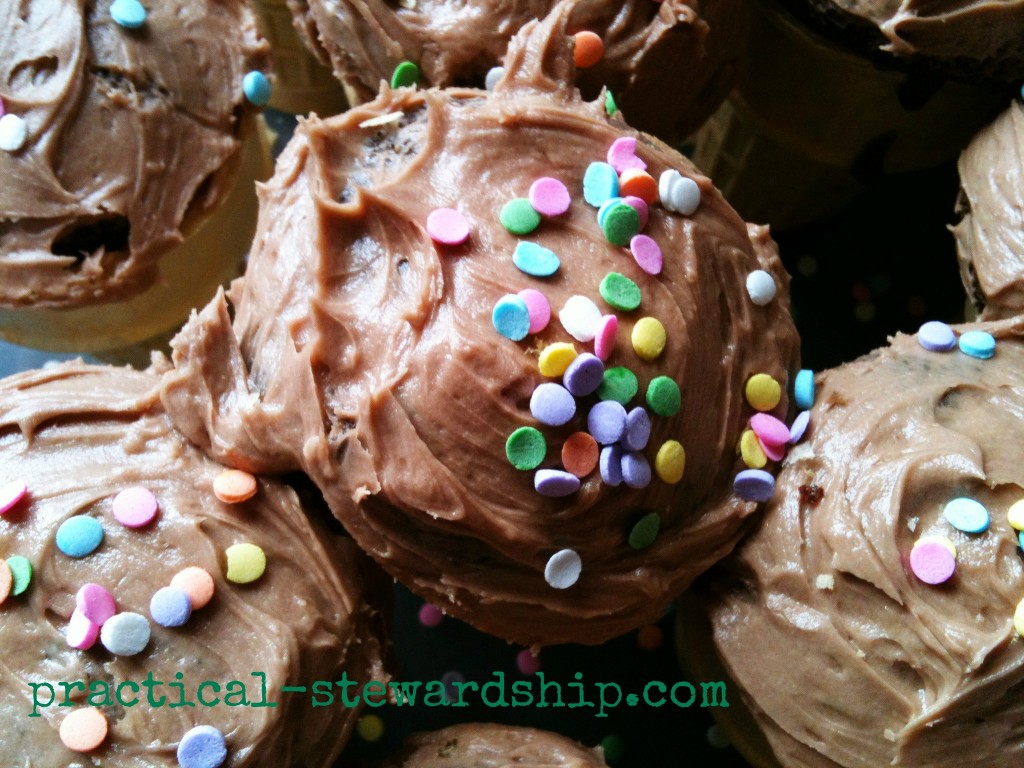 The frosting recipe I used is actually made of macadamia nuts.  It was so creamy and yummy!
The Verdict: This is such a hit with kids!  I have been making ice cream cone cupcakes for the class birthdays for the last few years.  If you are going to make it in the ice cream cones, make sure you only fill the cones 2/3 of the way full.  Place the 2/3 filled cones in a muffin tin to help stabilize.  I experimented with baking them timing-wise.  Bake for 18 minutes and then check to see if they are done with a toothpick.
I love bringing these for class parties because they are different than a normal cupcake and they clean up easier since the kids get to eat the ice cream cone "wrapper"!
Go here for the complete list of recipes.
We would love to hear from you!  Feel free to comment.  Get free e-mail updates by subscribing here.  Follow us on Facebook and Twitter. "Moreover, it is required of stewards that they be found faithful" (1 Corinthians 4:2 ESV). Thanks for visiting!
Sonja