Crazy Cake, No Eggs, Dairy-free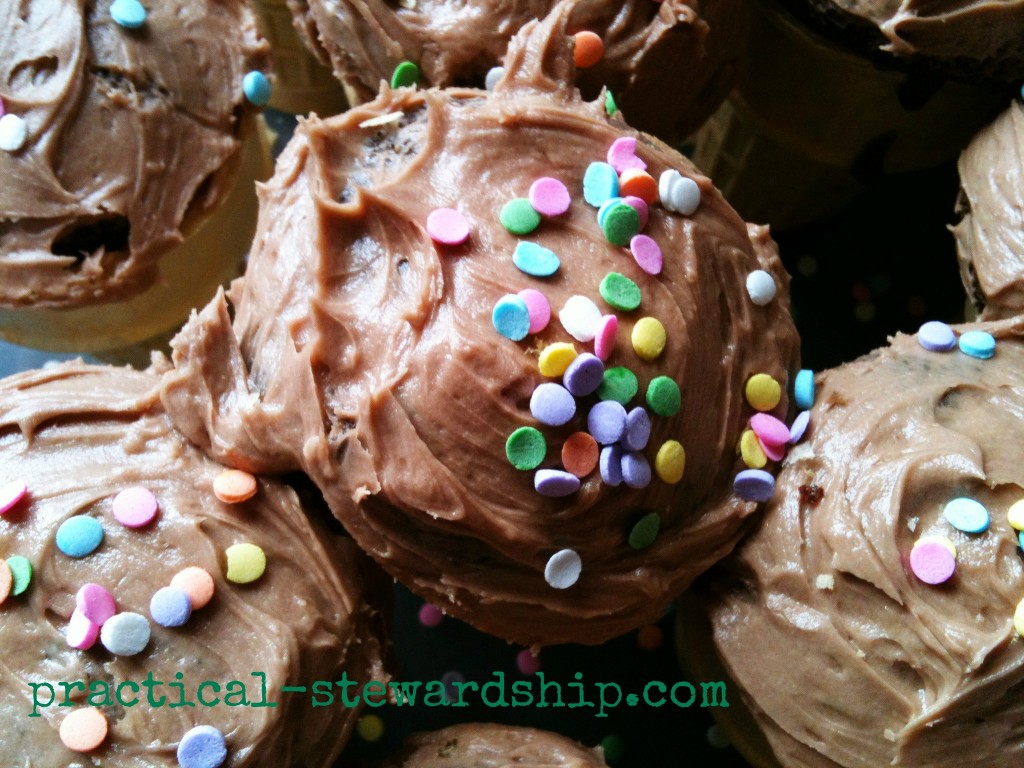 I was looking for a recipe for my Abbie girl's 5th birthday class party, and my friend Susan had this great recipe for a crazy cake-a cake made with no eggs.  I subsequently used it for my Ellie girl's 7th birthday class party, too!  Even though it doesn't have any eggs in it, you would think it does because the cake has a nice rise.  I made a few substitutions to make the cake dairy-free, also, which, in turn, makes the cake vegan as well.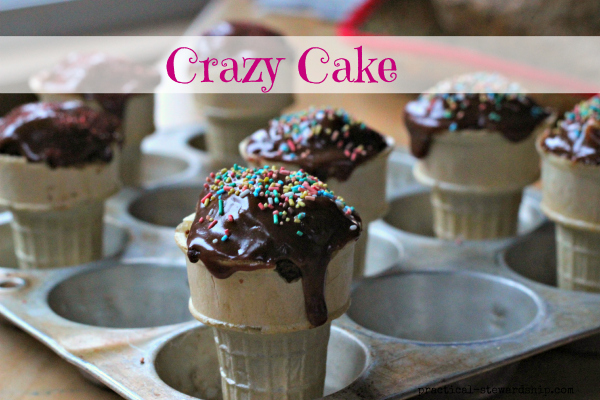 The Verdict: This is such a hit with kids!  I have been making ice cream cone cupcakes for the class birthdays for the last few years.  If you are going to make it in the ice cream cones, make sure you only fill the cones 3/4 of the way full.  Place the filled cones in a muffin tin to help stabilize.  I experimented with baking them timing-wise.  Bake for 18 minutes and then check to see if they are done with a toothpick.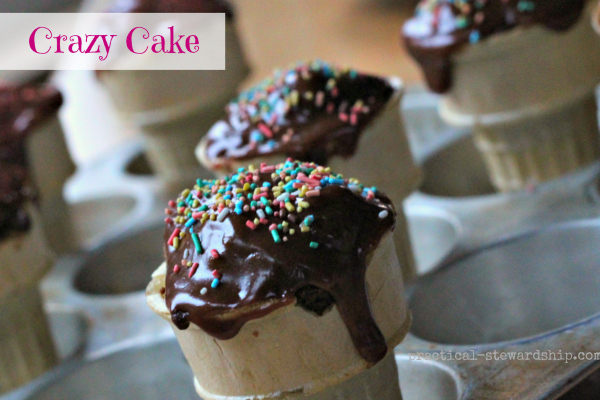 I love bringing these for class parties because they are different than a normal cupcake and they clean up easier since the kids get to eat the ice cream cone "wrapper"!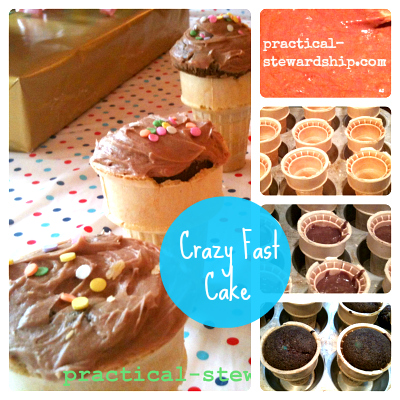 Healthified Crazy Fast Cake & Icing
Ingredients
3 cups whole wheat flour
3/4 cup-1 cup unrefined sugar (I used Trader Joe's Evaporated Cane Juice)
2 t baking soda
1/3 cup cocoa powder
1 t salt
2 T vinegar
2/3 cup coconut oil (for vegan) or butter, softened
2 t vanilla extract
2 cups water

optional, 3 T trimix (equal parts wheat bran, wheat germ, & oat bran)
Instructions
Preheat your oven to 350 degrees.
Mix by hand, but don't over mix.
Pour into a greased 9x13 pan.
Bake for 35-40 minutes. If baking these in ice-cream cones, fill the cones 3/4 full, and bake for approximately 18 minutes.
Cool, frost, and enjoy!
http://practical-stewardship.com/2012/08/08/healthified-crazy-fast-cake-macadamia-nut-frosting/
The frosting recipe I used is actually made of macadamia nuts.  It was so creamy and yummy! I've also subbed the macadamia nuts for cashews with ease. Plus cashews are more frugal! **Updated 1/14.
THIS POST MAY CONTAIN AFFILIATE LINKS THAT COST YOU NO MORE MONEY, BUT SUPPORT OUR BLOGGING EFFORTS. THANK YOU!