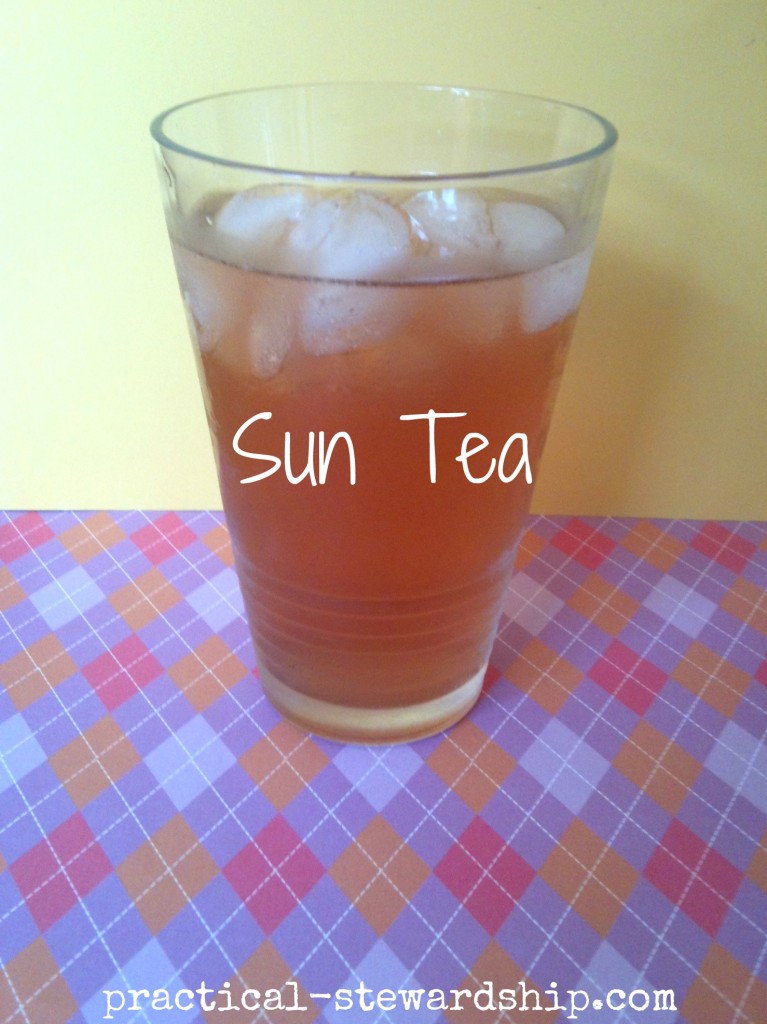 We have now received some hot weather in the Pacific Northwest.  While the rest of the United States has withstood record breaking heat, we have had a relatively mild summer with a few hot sun breaks.
Looking for a refreshing beverage alternative that is distinctively summery?  Maybe it's time to rediscover that old standby, sun tea!  Here's how JSarr fixes this simple family favorite.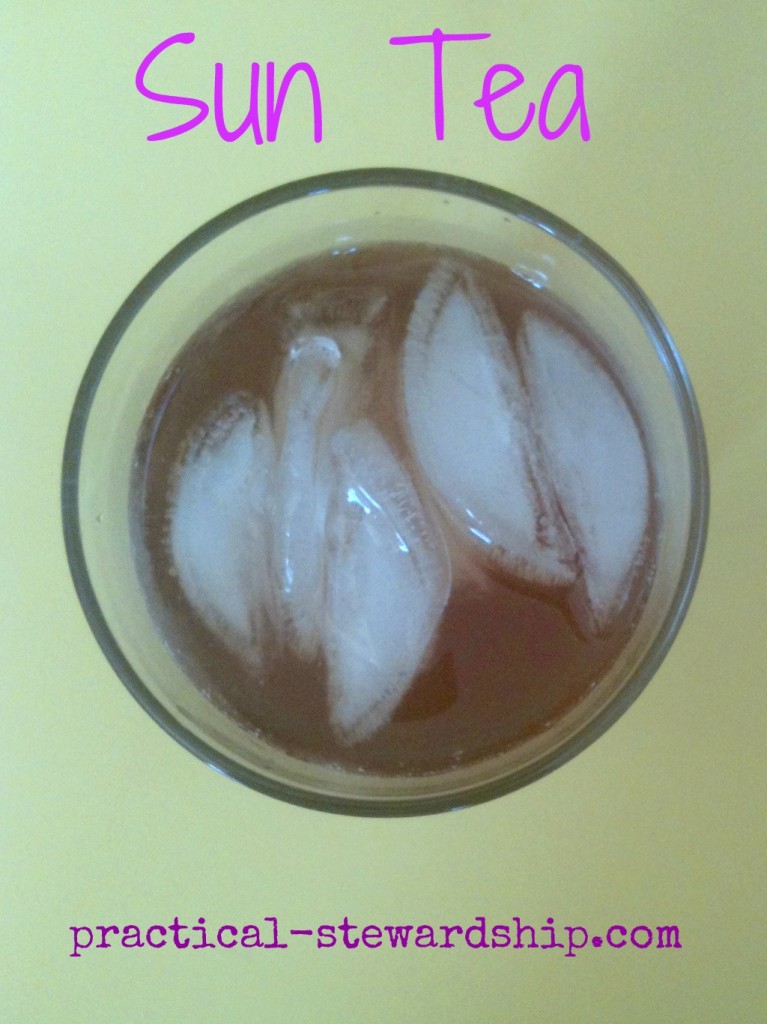 Ingredients
6 tea bags of your choice
water

optional 1/3 cup of honey
Instructions
Tie all six of the tea bags together (this way you can fish them out more easily).
Place tea bags in a 1 gallon container.
Fill a container with water.
Let the tea steep in the direct sun for 4-8 hours.
When it is still warm, you can dissolve 1/3 cup of honey, to lightly sweeten the tea.
Store unused portion in the refrigerator.
http://practical-stewardship.com/2012/08/13/sun-tea-recipe/
The Verdict: JSarr has been making this for years and enjoys it much during the summer.  His favorite flavor combinations are lemon zinger and green tea, or any tea with a berry flavor.  He tends to save the really expensive teas for hot tea.
For an added kick you can drop lemon slices right into the pitcher or serve them when you pour a tall glass of sun tea.
Go here for the complete list of recipes.
We would love to hear from you!  Feel free to comment.  Get free e-mail updates by subscribing here.  Follow us on Facebook and Twitter. "Moreover, it is required of stewards that they be found faithful" (1 Corinthians 4:2 ESV). Thanks for visiting!
Sonja