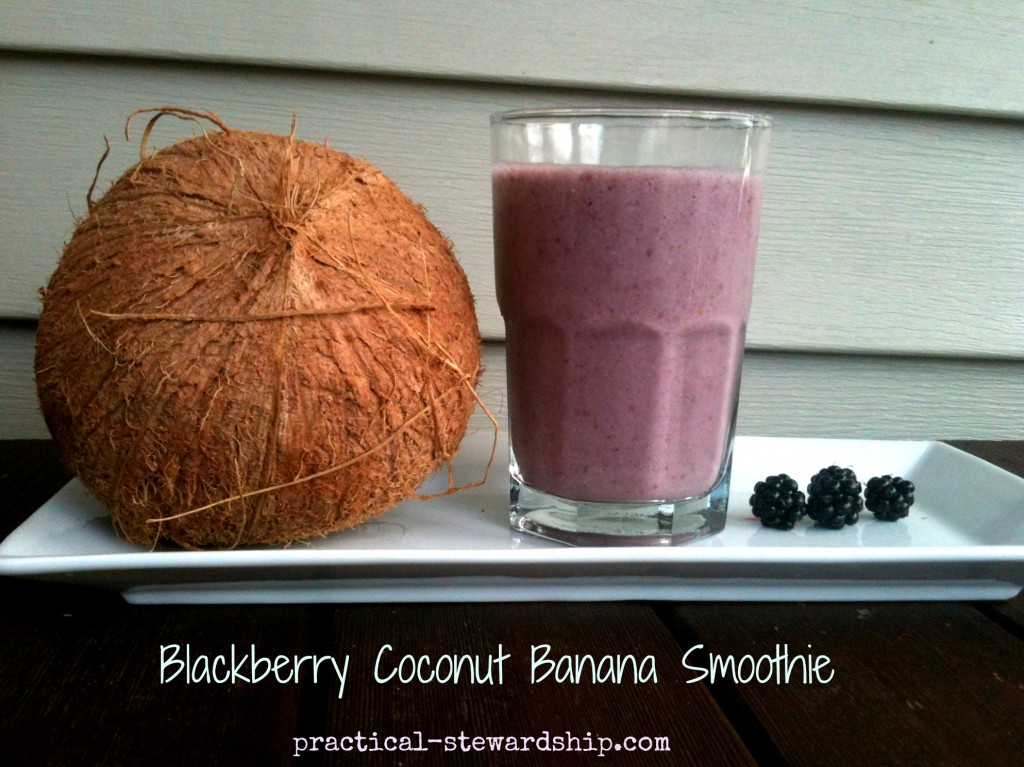 My kids have all been eagerly anticipating the arrival of blackberry season.  Really, they have been waiting months and months!  We all love blackberry crisp, blackberry pie, blackberry jam, quadruple berry shortcake, blackberry waffles or pancakes, and eating just plain old blackberries.  I couldn't wait to try fresh blackberries in a smoothie since we use the frozen the rest of the year.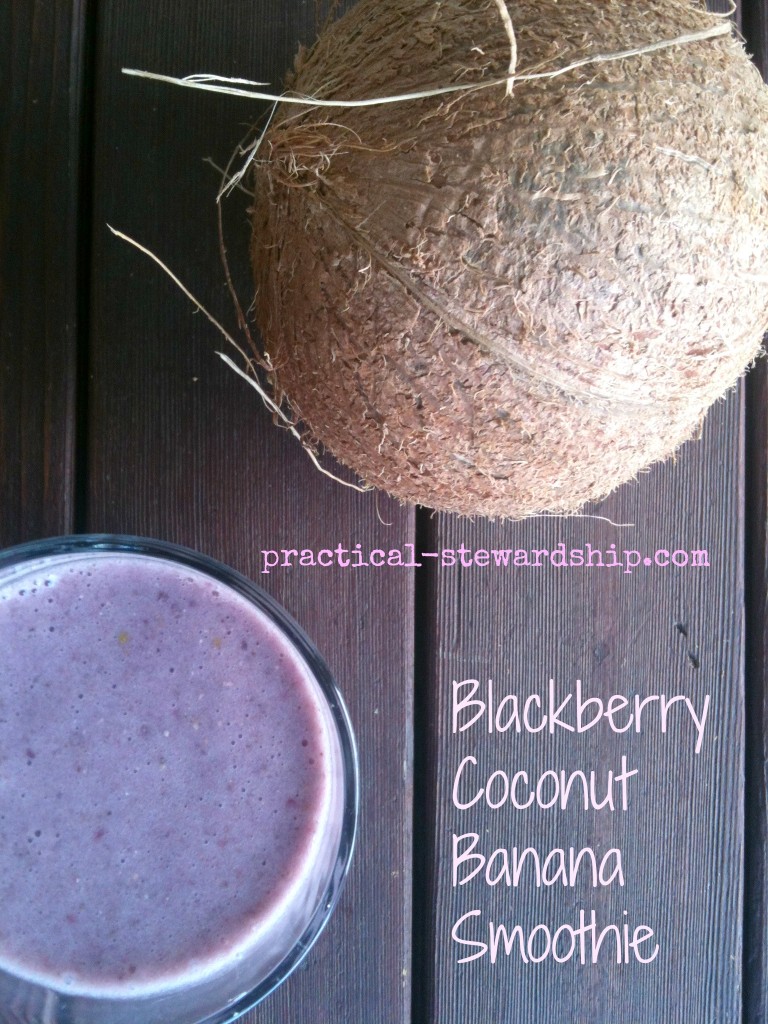 The Verdict: As long as you have a high powered blender like a Vitamix or are committed to straining your smoothie, this is a great smoothie!  When we had a regular blender, I just added 5-10 blackberries so we wouldn't need to strain the smoothies because it was so laborious.  Love this smoothie with the high powered blender!
Go here for the complete list of recipes.
Have you tried the Quadruple Berry Shortcake?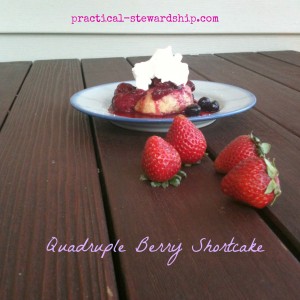 What smoothie combinations do you enjoy the best? Check out other smoothie recipes here.
Want a code for a free shipping on a Vitamix?  Go here.
We would love to hear from you!  Feel free to comment.  Get free e-mail updates by subscribing here.  Follow us on Facebook and Twitter. "Moreover, it is required of stewards that they be found faithful" (1 Corinthians 4:2 ESV). Thanks for visiting!
Sonja