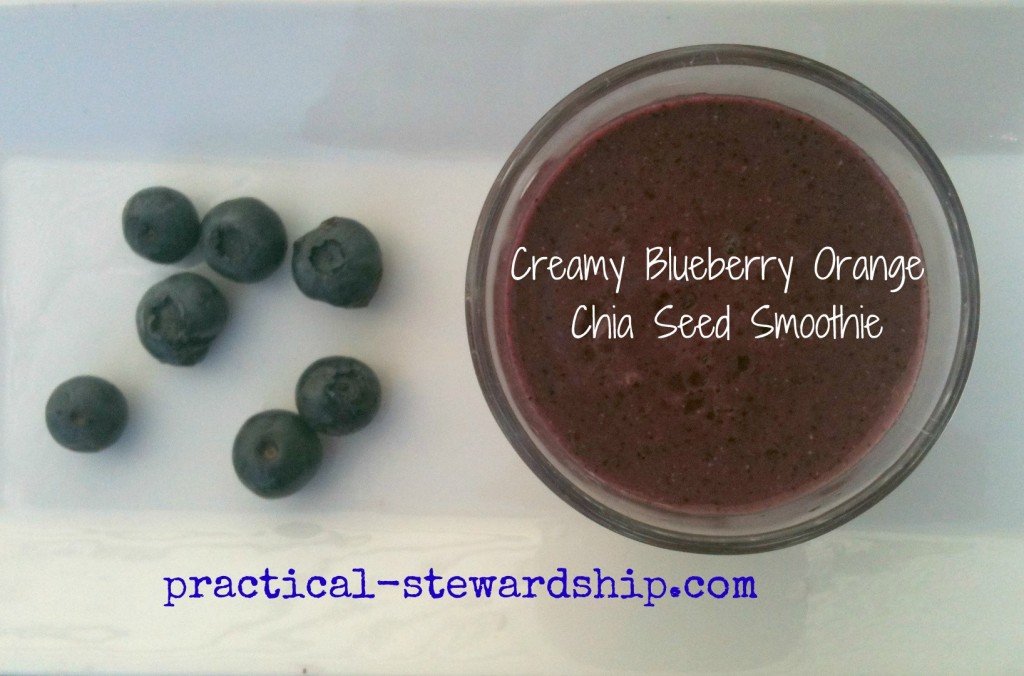 We've been buying blueberries and have been needing to use them quickly.  We don't often have orange juice on hand, so this seemed like a unique refreshing combination.
The Verdict: This reminded me of a Orange Julius, but flavored with blueberry.  I think that's what the yogurt and the orange juice does.  So good!
Go here for the complete list of recipes.
Want a code for a free shipping on a Vitamix?  Go here.
We would love to hear from you!  Feel free to comment.  Get free e-mail updates by subscribing here.  Follow us on Facebook and Twitter. "Moreover, it is required of stewards that they be found faithful" (1 Corinthians 4:2 ESV). Thanks for visiting!
Sonja