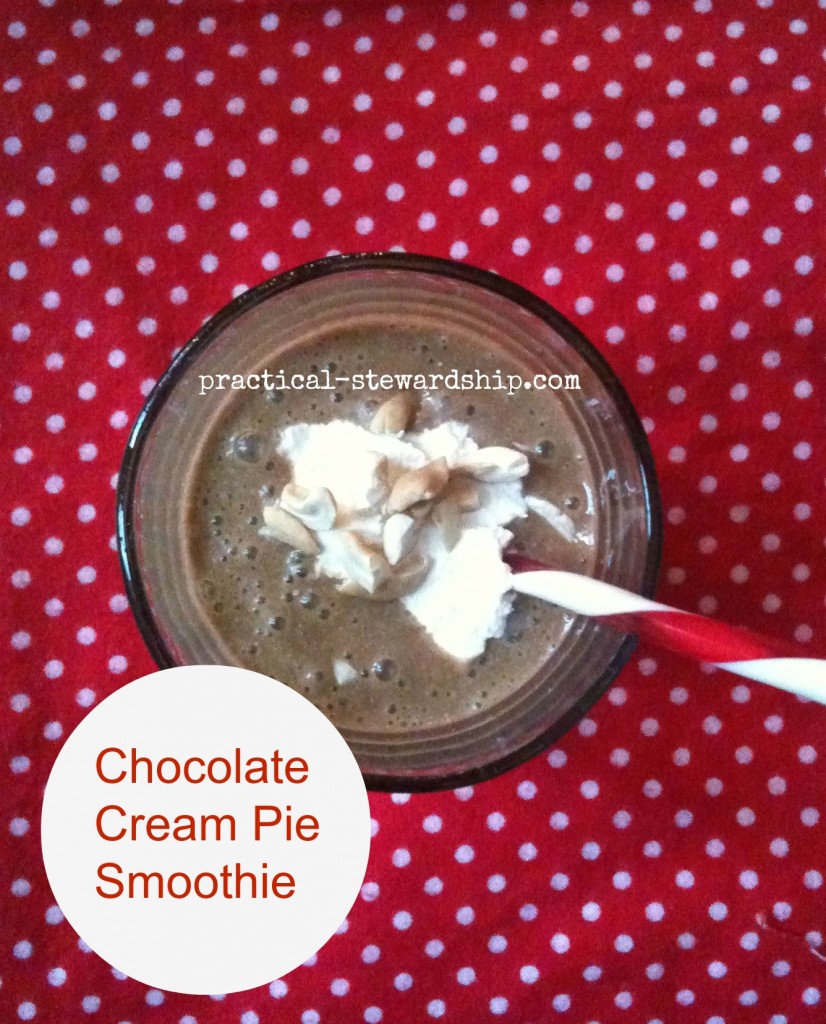 For my latest installment of pie-inspired smoothies I knew I had to do something with chocolate, so here is a Chocolate Cream Pie Smoothie.  I figured we only had one other chocolate smoothie (it has peanut butter in it), and it was time for another.   I thought I should start adding vegetables to some of these pie-inspired smoothies to maximize their health benefits.  I figured you can add almost any vegetable, like spinach and carrots, to chocolate since chocolate is brown and you cannot tell that those vegetables are in there.  That's exactly what I did!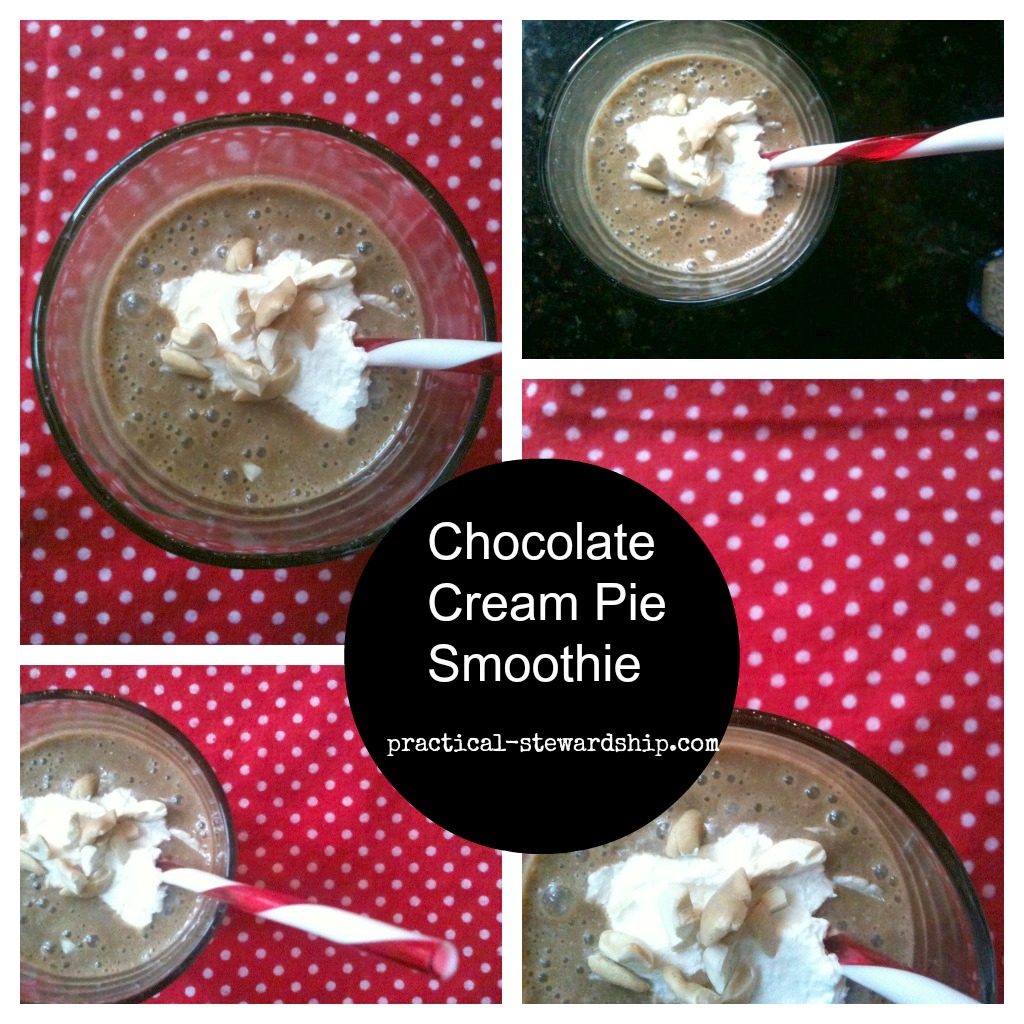 Chocolate Cream Pie Smoothie Recipe
Ingredients
2 bananas
1 1/2 cup coconut milk (any other milk would work, too)
1 cup ice
handful spinach
1 carrot
1/3 cup cashew, raw (soaked for at least 1/2 hour is best)
1/3 cup cocoa
2 T honey or maple syrup, to taste
Instructions
Blend and serve immediately!
You can garnish with cashews, granola or crushed graham crackers (make gluten free if needed) and real or vegan whipped cream.
http://practical-stewardship.com/2012/12/10/chocolate-cream-pie-smoothie-recipe/
The Verdict: Yum!  "It tastes sooo good," my Abbie girl said and asked for seconds along with her brother.  I especially loved the cashew garnish!
If it's not sweet enough for you, just add more honey or maple syrup.
Have you tried?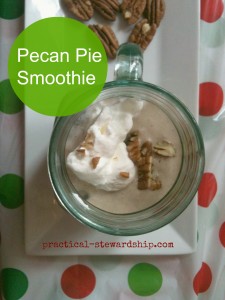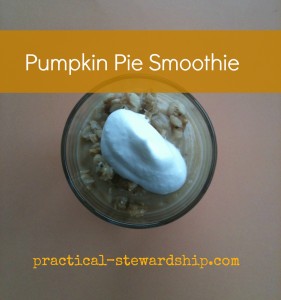 Want a code for a free shipping on a Vitamix?  Go here.
Go here for the complete list of smoothies and the complete list of recipes.
We would love to hear from you!  Feel free to comment.  Get free e-mail updates by subscribing here.  Follow us on Facebook and Twitter. "Moreover, it is required of stewards that they be found faithful" (1 Corinthians 4:2 ESV). Thanks for visiting!
Sonja