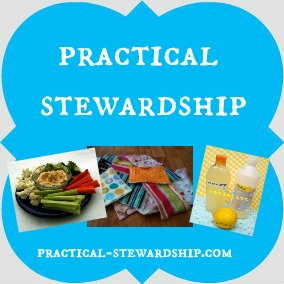 2013 is in full swing now.  All through last year we were thinking about what we like and feel passionate about sharing on our blog, and things that have needed to change, especially as circumstances change along with continually trying to balance family, church, friends, piano lessons, teaching, household duties, etc…all through the Lord.  We still have a passion to share so many things that we know God has it in our hearts to continue contributing to Practical Stewardship.
I have updated our current features on the What You Will Find Here page.  Jonathan's goal is to post one Workout Idea post a month and one For-the-Heart post a month.
For those who were following Winco Wednesdays, now I will be updating bulk prices quarterly since their prices stay so stable; that just makes good sense.  I will also be adding some more bulk prices to the list.  I still continue to shop at Winco (usually weekly), but listing bulk prices quarterly just makes sense to us.
Those who were following my Fred Meyer Natural and Organic Price Updates need to know that I am not going to be posting for Fred Meyer anymore, as I didn't feel like it was being a good steward of my time in the end, and there are other blogs at which you can find similar deals.  Still, I really am excited how Fred Meyer is promoting their Simple Truth Organic and Natural brand.  I am still shopping there once a week, too.  I am sure I will end up talking about some Fred Meyer deals in my new feature Menu Musings (I'll elaborate below).
Several months ago I stopped posting Snohomish County Grocery Deals since I was finding less and less good deals at places like Safeway, Albertsons, Haggen and the like.  We have virtually stopped shopping at these stores.
A new feature that I am actually REALLY excited about is to start posting Costco Quarterly, a price list of their Natural and Organic Foods.   So every 3 months I will update their prices.  I actually like a lot of things about Costco, which I will be explaining in the first post, and found myself enthusiastic to share about Costco prices.  Since Costco is found across the nation, it's nice to share something that will be applicable to more people, even if prices vary store to store it gives you an idea of what their prices are.
Instead of posting a Healthified Recipe every Wednesday, I am moving it to Tuesdays for now and see how the posting schedule goes.
I plan on posting every Thursday and alternating every other week between a Thrifty Thinking post and a DIY Time (which is also Thrifty Thinking).  This Christmas break I was THRILLED that I got to work on a ton of projects, and I am REALLY eager to share them with you!!
Those who know me, know I LOVE my crock-pot(s)!!  In the summer I thought about not posting anymore Slow Cooker recipes, because I thought I would run out of ideas that I would be excited about.  Well, at this point, I feel like I am still going strong, so I will post a Healthier-for-you Recipe on Slow-Cooker Saturdays the 2nd and 4th Saturdays of the month.
On the alternate Saturdays I am starting a Think Ahead Menu Planning post (2 + Week Menu Musings).  I plan to post on the 1st and 3rd Saturdays of the month.  At this point I think I will write about some of the ingredients I got on sale and what I plan to do with them.
So there you have it: our 2013 plan in a big ol' nutshell!  Blessings to you this new year!
Sonja for the Sarrs
We would love to hear from you!  Get free e-mail updates by subscribing here.  Follow us on Pinterest, Facebook and Twitter. "Moreover, it is required of stewards that they be found faithful" (1 Corinthians 4:2 ESV). Thanks for visiting!