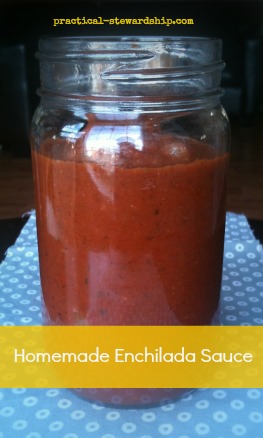 When I first got married in 1999, I really only prepared "food" that was out of packages and cans.  I was equipped to do almost nothing else.  I was proud of myself for buying my Fresh Express Salad every week because that was healthy.  And, yes, that is true.  The obligatory salad is good for you, but I had a long way to go to having my family eat healthy whole foods.  There were very few recipes I made from scratch.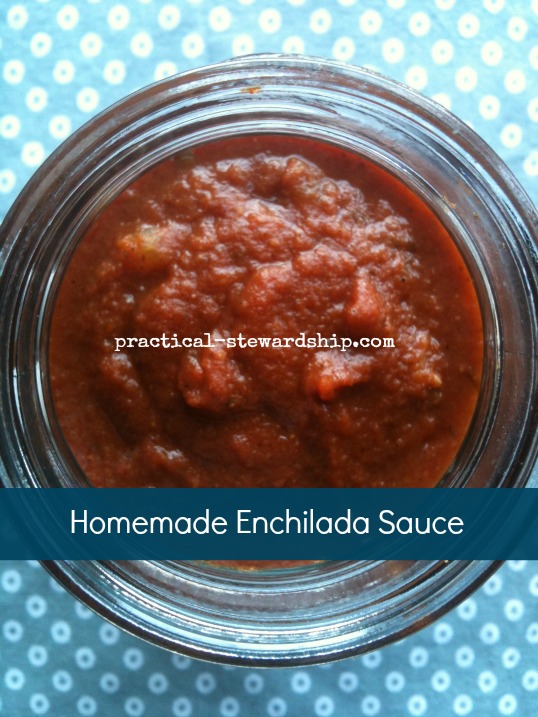 Now I know we don't have to buy all of our sauces from the store (and yes, I know there are valid times and different seasons in life where that is the best thing for your family).  But for the most part the Standard American Diet (SAD) needs to move away from processed foods, and we need to reclaim the lost art of from-scratch cooking.  It really doesn't take that much time to make your own sauces; it just takes getting on your feet, a few ingredients, and a recipe.  The more sauces you know how to make on your own, the more freedom you have in the kitchen.  And now with the Internet, information in abundant is at your fingertips.
One of the sauces I haven't made myself was enchilada sauce.  Enchiladas are one of my most favorite dishes.  If I am out at a Mexican restaurant, I usually go for the enchiladas (lately I have had to order enchiladas or make them without the cheese since I am dairy-free, but they still taste great).  What makes the enchiladas scrumptious is the sauce, not the cheese, although the cheese enhances the flavor.  All that to say, I thought it was time to embark on making homemade enchilada sauce.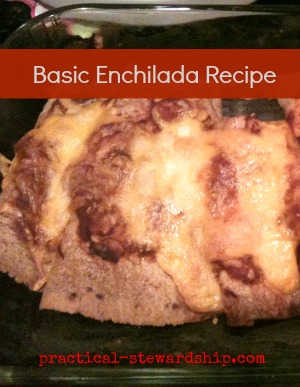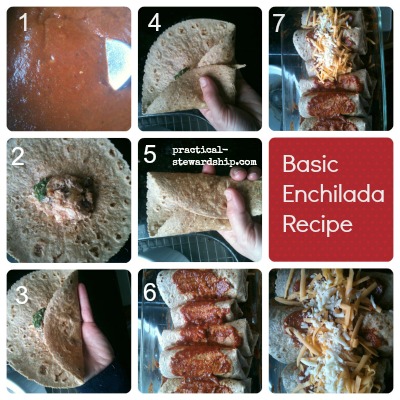 The Verdict:  The more you make at home, the faster and more efficient you will become, you know the ingredients that are going into your food, and it healthier for you.  I really love making my own enchilada sauce and adore the flavor of it.  Feel free to add more chili powder or cayenne pepper if that suits your pallet.
It is easy to add black beans, or re-fried beans, and different vegetables into the chicken mixture for the enchiladas.  We have really been enjoying the enchiladas!
As a side note, you can make the enchiladas without the tortillas by layering the enchilada sauce, topped with the chicken and add more enchilada sauce.
Have you tried making your own homemade enchilada casserole in the crock-pot or not?
Have you ever crock-potted your rice?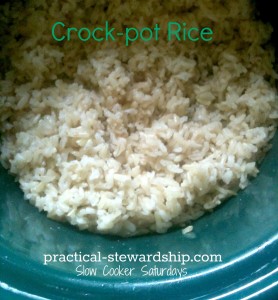 Go here for a complete list of recipes.
We would love to hear from you!  Get free e-mail updates by subscribing here.  Follow us on Pinterest, Facebook and Twitter. "Moreover, it is required of stewards that they be found faithful" (1 Corinthians 4:2 ESV). Thanks for visiting!
Sonja