What are you gifting to groups of people this Christmas?  Let's say co-workers or neighbors? Maybe teachers? Friend and family? Every year it can be a challenge to think of something thoughtful to give, yet frugal since you are usually doing it for a group of people. And if you are like me at all, I don't always want to give homemade cookies; I like to look for healthier alternatives since cookies abound at this time of year, although cookies have been known to show up as an occasional gift from me :).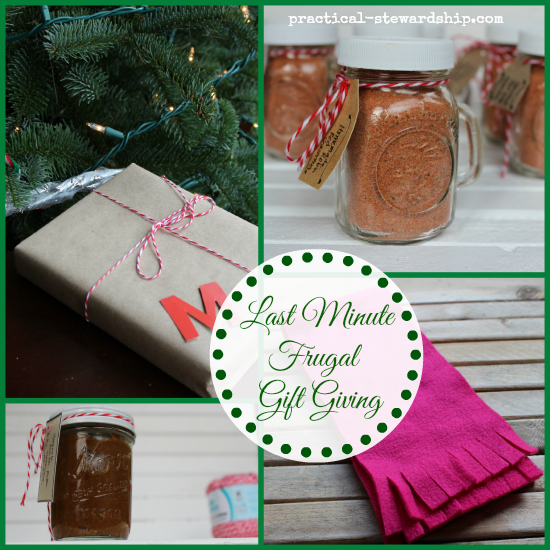 Last year I made 12 quart-sized jars of
homemade granola
. It took a few hours to cook the 7 batches of granola to make 12 quarts, and I actually had my friend helping so it went even quicker than it would have on my own.  It ended up costing $3.42 for each quart jar of granola. You can read more about the
cost breakdown here for the granola
.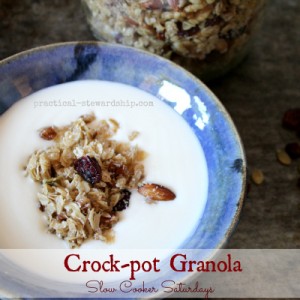 Here is a low carb version of granola that will cost more because it is oatless.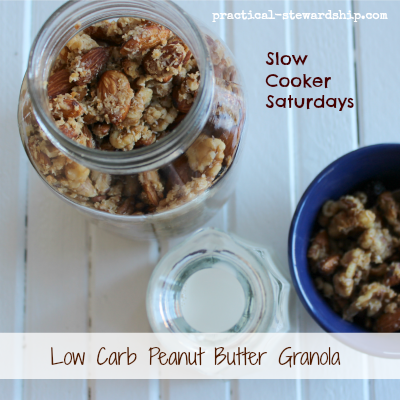 I also made some 2-3 Ingredient Nut Clusters for an easy and thoughtful gift. My brother-in-law loves chocolate-covered peanuts, so instead of giving him the mixed nut version last year, I brought out the peanuts and gave him some chocolate peanut love. This year I will give these to him again along with a few others.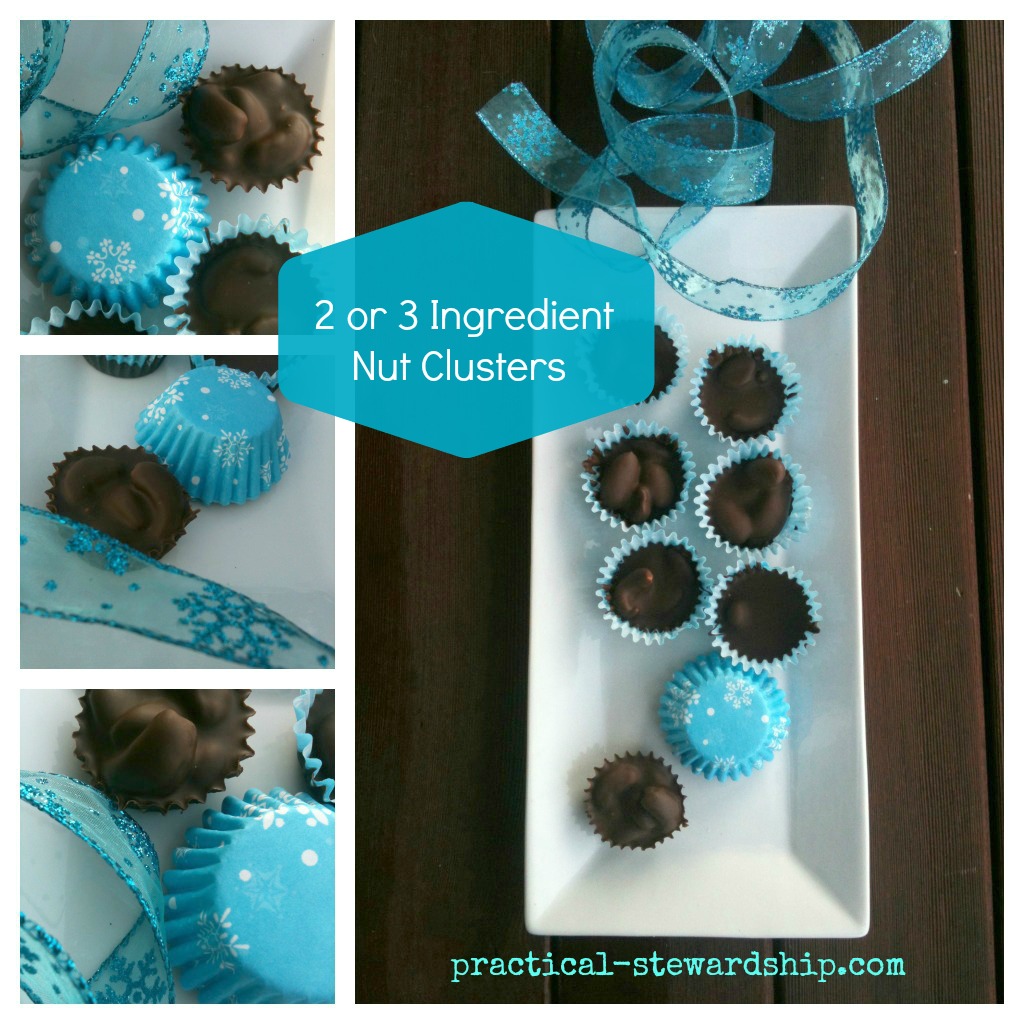 This year as one of our gifts to a larger group of people I decided to give
Homemade Red Robin Seasoning
. I was not thinking how much time it would take to put the spice mixture together, so I was pleasantly surprised about how quickly it all came together (WAY quicker than the granola last year). Bonus! It goes well on soups, fries, and anything that you like to douse in salt. Plus it is a healthier alternative to salt since the spices add so much flavor!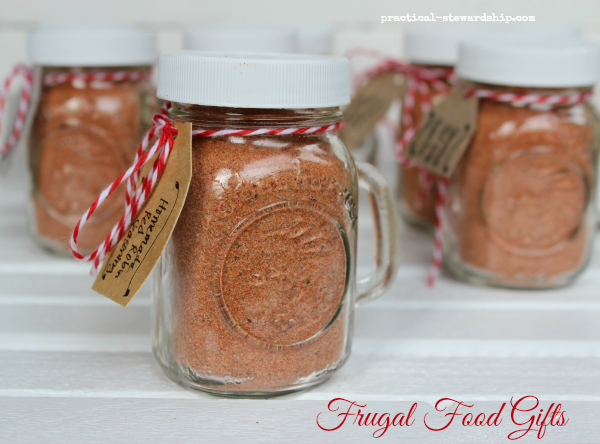 It cost about $1 per salt shake (I found those at Walmart), and I made a triple batch of Homemade Red Robin Seasoning, brought the recipe to the store and spent $4.08 for all of the spices (in the bulk section at WinCo) with just a bit leftover over. So:

8 salt shakers x $1.06 $=$8.48
spices $4.08
Total Spent: $12.56/8=$1.57 for each small salt shaker

So for each little gift, it cost less than $1.60 each. If you happen to get this as a gift from me, pretend you don't know this and enjoy the healthier seasoning! If you don't want to make Homemade Red Robin Seasoning, I found a great post with recipes for 5 different spice mixes from Omnomally.  The post includes recipes for:

Mild Curry Powder
Everyday Herb Mix
All-Purpose Mexican Seasoning
Apple/Pumpkin Spice Mixes
Basic Pickling Spices Mix

And bonus, at the very end of that post is almost 100 other spice mix, and jar gift ideas! For another group gift I made a couple of batches of pumpkin butter.  We bought 2 pumpkins for $3 each at the end of September.  We enjoyed them on the porch for a month, and then I cut into them and roasted the pumpkin seeds and made pumpkin purée.  From the purée I cooked it down more and added spices to make the pumpkin butter.  It's SO easy to make and so frugal and festive! Plus if you don't have fresh pumpkin, canned pumpkin is so easily available.
Do you see that baker's twine in the background above?  It's a little bit fuzzy there. The twine is so festive and fun, and I love the look, but it can be really expensive to buy and doesn't always come in big quantities. I was trying to find the most frugal way to buy it, so I called around. When I called JoAnn's and all the sales associate told me was that it was cheap there. It was a crazy time at the store, so I didn't push her to find out the price, but when I was in the area, I stopped by.  I asked where it was, and and the associate pointed me to the scrapbooking area where you could get several colors in small quantities for a high price.  Shown in this link is 25 yards for $1.99.  That's awfully expensive for such a small quantity.  But the sales associate mentioned off hand that I might find something similar in the crocheting area. And guess what? I did! And it was much more frugal for $3.99 I could get 150 yards.  Plus, using a 50% off coupon I was able to get it for $2. Bonus!!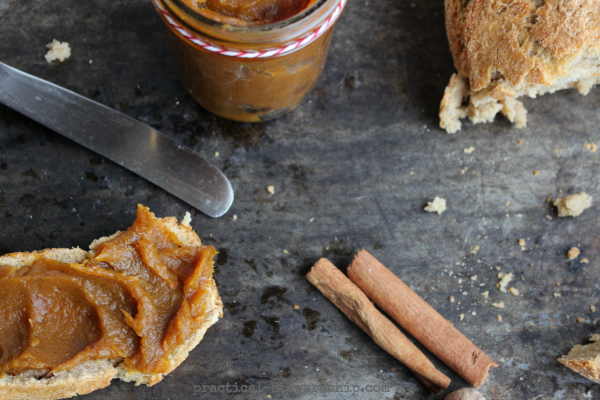 This year for my immediate family I made
scarves
and head warmers. For the guys gifts I used my dad's old fleece jackets.  For the girls I used scraps of leftover fleece from old projects, so I didn't spend anything on the fabric for this project. You can read about how
easy it is to make scarves here
.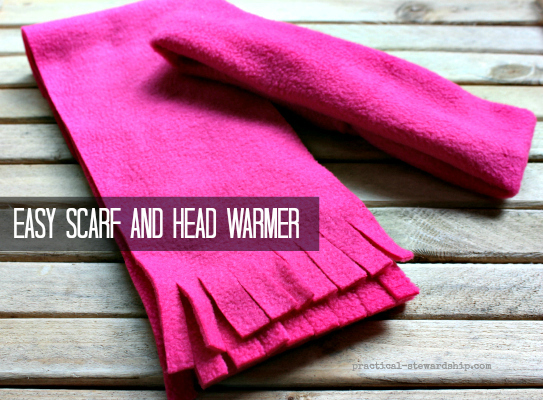 Do you have any thoughtful and frugal gift ideas to share?
If you are interested, here is my
Frugal Gift Giving
post from last year: