Three Ingredient Liquid Dishwasher Detergent
It's DIY Time , where I post something you can do yourself rather than buy, which is a money saver, and can be VERY REWARDING.  Some of these posts are crafts, sewing projects, homemade cleaners, homemade health aids, tutorials, and the like.
What I love about the on-line blog community is that we get to share ideas and learn from each other.  I am always on the lookout to improve what I am doing in the home to be more effective, efficient, and energy-saving.  How do you like my "e"lliteration alliteration?
Have you found the perfect dishwasher detergent?  I would definitely have times when my old commercial liquid dishwasher detergent didn't take care of everything, but it mostly worked well.  In efforts to become more green and economical,  I have been using my three different homemade dishwasher detergent recipes for the last eight months.  I comfortably settled on using the # 3 liquid dishwasher detergent, with comparable results to my old commercial dishwasher detergent.  The one thing, that didn't really bother me because I would just shake it up, was that the liquid clumped a bit.  I thought by shaking up the detergent, it would be good enough.
Well, I got a comment on my post for Three Different Homemade Dishwasher Detergent Recipes, Powder and Liquid that was intriguing, from a reader, Jessica, that I had to check out.  She pointed out on the Bronner website appeared this article, A Word of Caution About Vinegar and Castile Soap. The article talks about how vinegar and castile soap don't work together because castile soap is a base, and vinegar is an acid.  It won't hurt anyone to put them together, chemically speaking, but they don't work together to clean well.   Go here to read more about it.  They do work well, one after the other though.  So for those of you who use vinegar as a rinse aid, it should be no problem as long as they don't mix together.
All that to say, now I have been experimenting and reduced my Homemade Liquid Dishwasher Detergent to this recipe below.   I took out the vinegar and the Lemishine, since they counteract the effects of the liquid castile soap, reducing the homemade liquid dishwasher detergent to three easy ingredients, liquid castile soap, water and essential oil.  I have been so please with the results.  My dishes, especially my glasses, are nicer, cleaner, and clearer than before.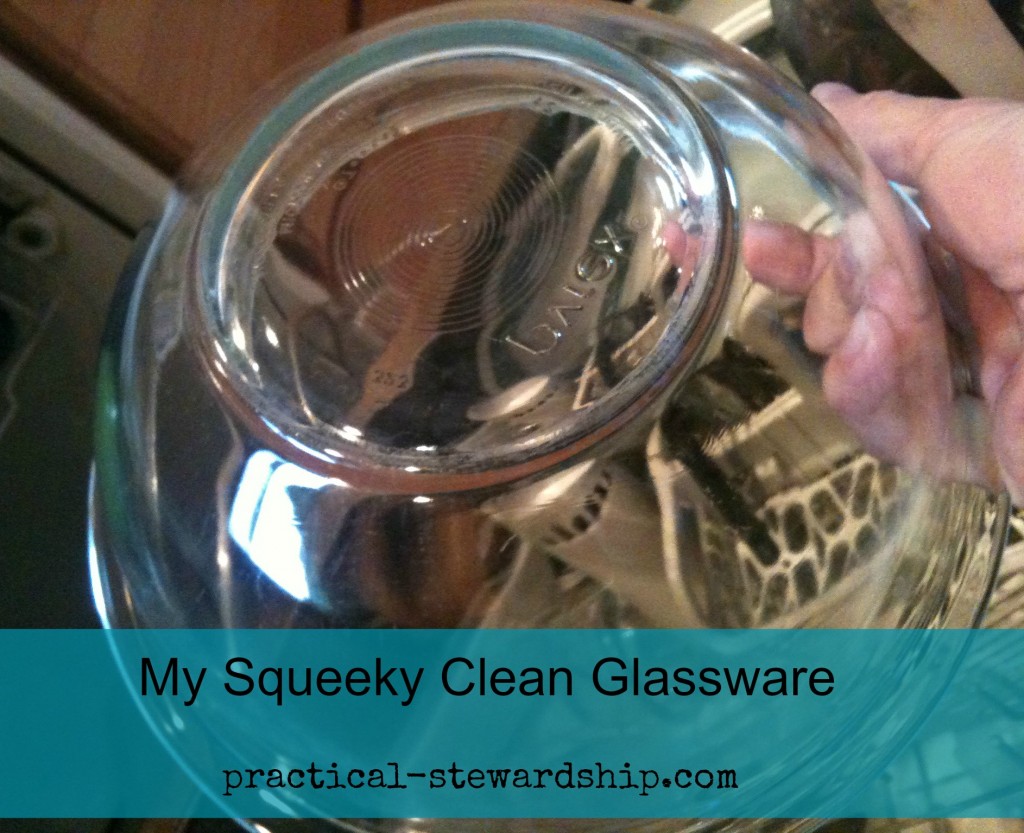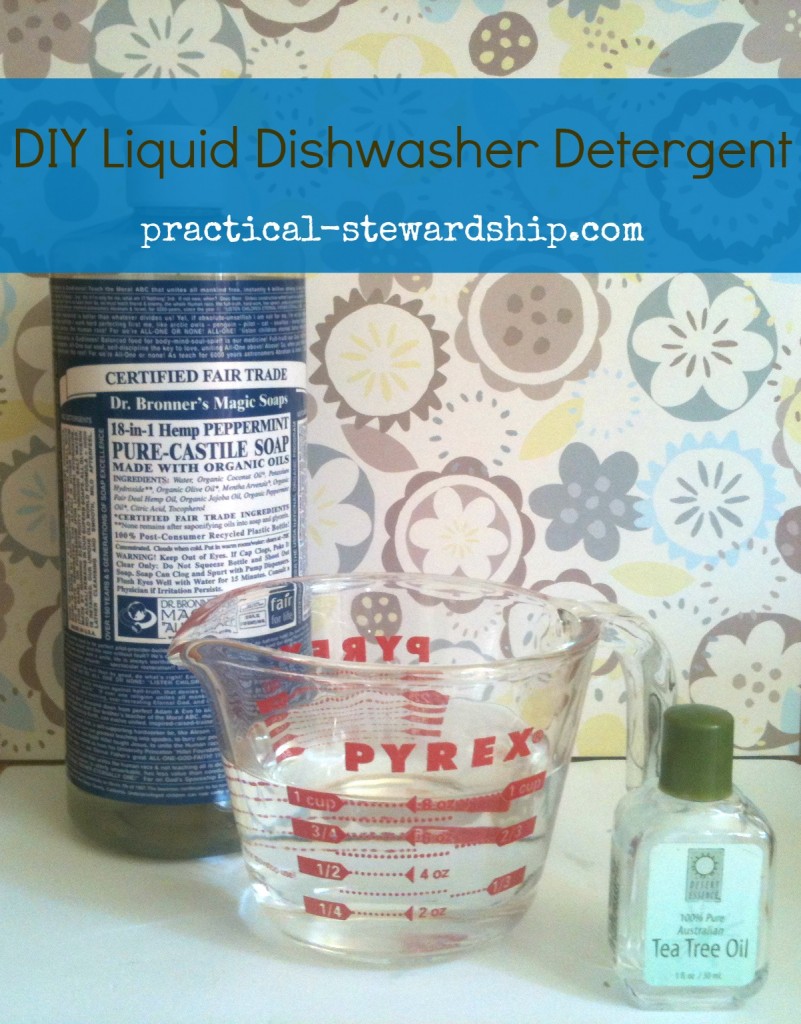 So here is my more effective liquid dishwasher detergent recipe for you.
Revised Homemade Liquid Dishwasher Detergent and Rinse Aid
Ingredients
2 cups vegetable-based castile soap (I got mine at Trader Joe's)
½ cup water
3 drops essential oil of your choice (I used Tea Tree Oil from Trader Joe's)
Vinegar
Instructions
Mix the first three ingredients in the bottle and shake well.
Shake each time before using.
Use 2 tablespoons per load.
Put vinegar in the rinse aid compartment.
Run the dishwasher as you normally would.
The Verdict: If you find this recipe isn't working well for you, increase the amount of detergent you use by a tablespoon.  I can't tell you how pleased I am with the results of this recipe.  I am one who doesn't rinse my dishes before loading them in the dishwasher, but I do hand wash my bigger dishes over the dirty ones to remove some of the oils and food.
Do you need a powder detergent recipe?  Here are two powder recipes to consider…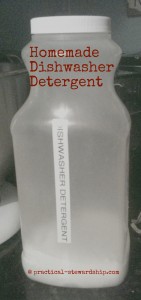 Have you made your own…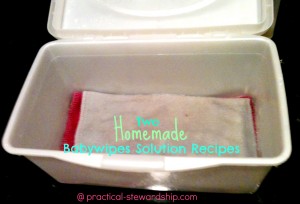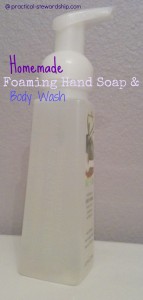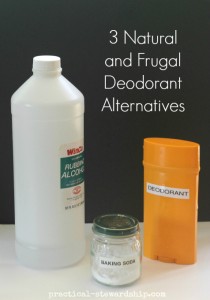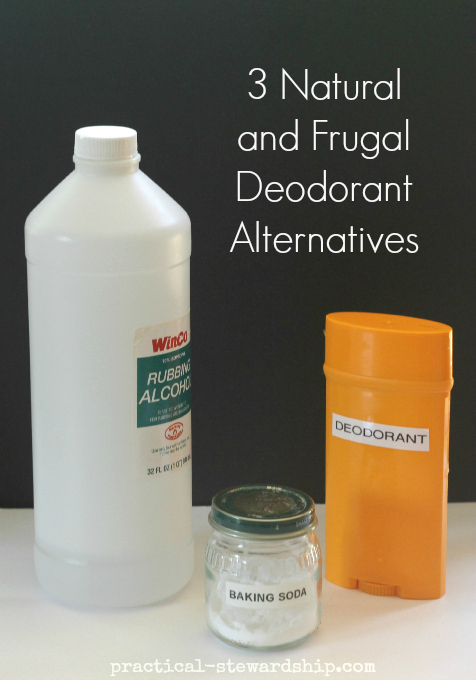 THIS POST MAY CONTAIN AFFILIATE LINKS THAT COST YOU NO MORE MONEY, BUT SUPPORT OUR BLOGGING EFFORTS. THANK YOU! 

.