Teacher Appreciation Week is upon us. Teachers often do thankless jobs and often don't receive appreciation in return. And I am not just saying this because I am one. It's plain true. So this is a great time to remember those who work tirelessly to educate the future generations.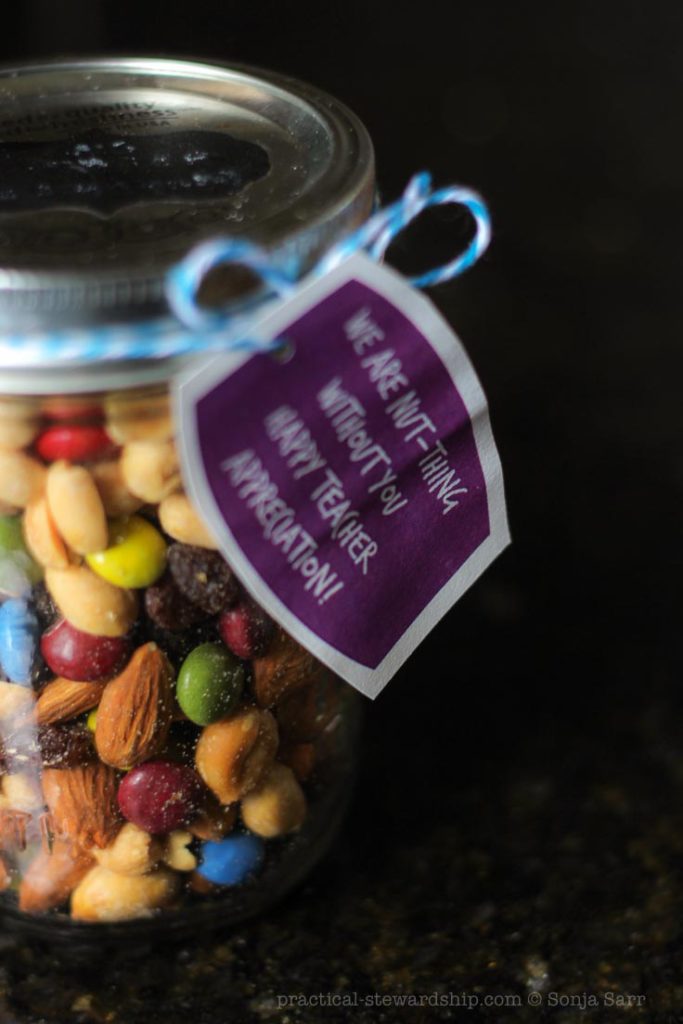 We have been particularly grateful for the ways the teachers at our kids' school, Evangel Classical School, pour into their lives. It's not just about spoon-feeding them facts, although facts are good, but it's about teaching them how to fish. They care about my children: heart, mind and soul. They are partnering with us to equip our kids to be warriors in a fallen world.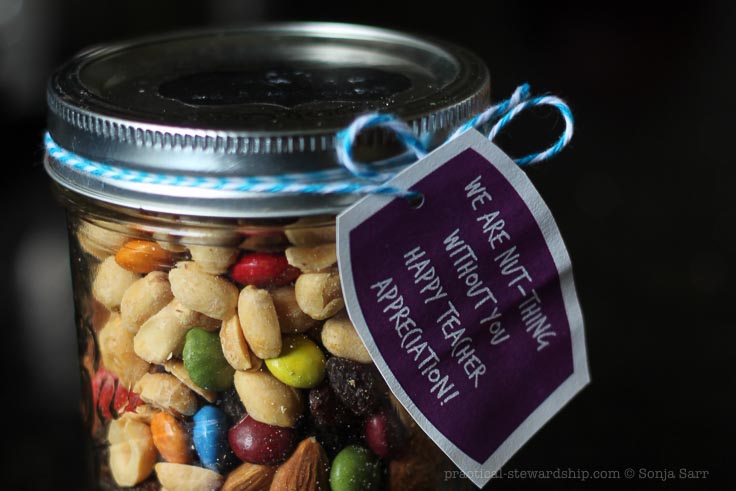 So to give them a small token of appreciation, for Christmas this past year we put together trail mix, and gave the teachers a jar with a printable (the printables for teacher appreciation week is below).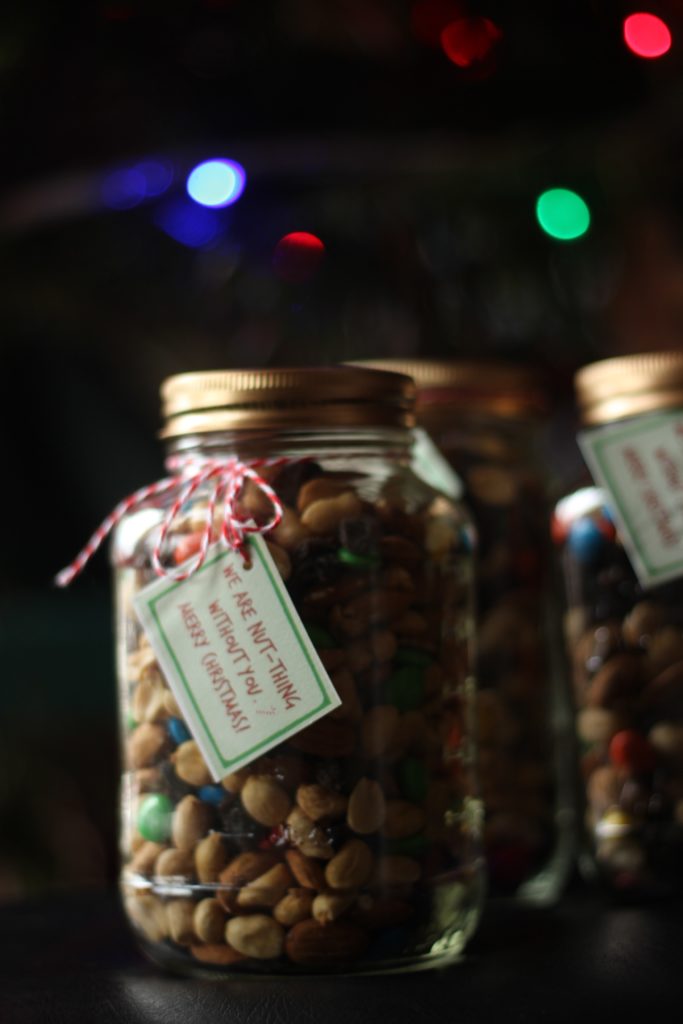 I re-purposed some old marinara sauce jars, and spray painted the tops gold. The Christmas printable is generic enough to give to everyone, as I also gave them to my piano lesson families and some neighbors. Originally I hadn't made them for my own family members, but a few were eyeing the jars, so I made some for them too. I think it's those pops of color, or maybe that sweet mixed with salty, or the crunch of it all. Anyway, trail mix is always a hit. Go here to print "We Are Nut-thing Without You. Merry Christmas." If that doesn't work, drag the icon below to your desktop, open it, and print from there.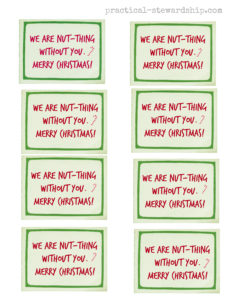 As far as ratios go, I usually go pretty equal parts peanuts to almonds and raisins, and less chocolate coated candies (my favorites are the ones from Trader Joe's since they are naturally colored and beautiful AND tasty). I've recently been adding pumpkin seeds and dried cherries as well.
At the time I made the free Christmas printable, I also made some free printable for Teacher appreciation. Go here to print "We Are Nut-thing Without You. Happy Teacher Appreciation."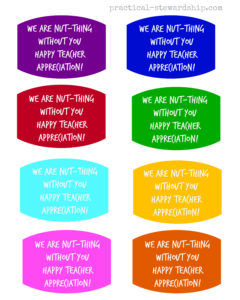 Since putting together the gifts at Christmas, we have been faithful to keep a huge jar of trail mix full. The kids haven't cried about it once.
Go here to see our "You Are One Smart Cookie" Free Printable.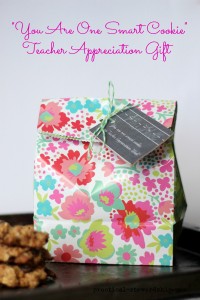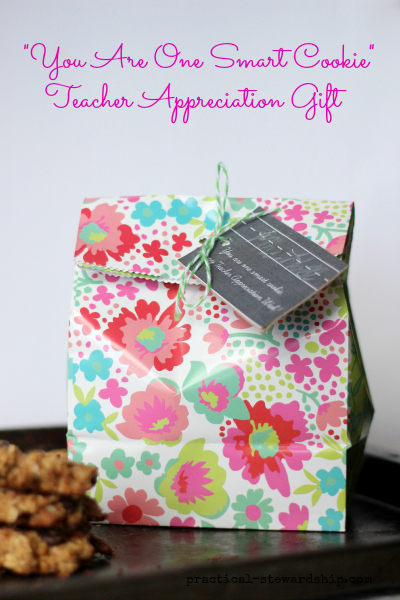 Go here to see our "Italian Dressing Teacher Appreciation Gift" Free Printable.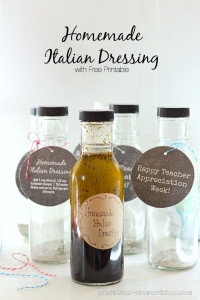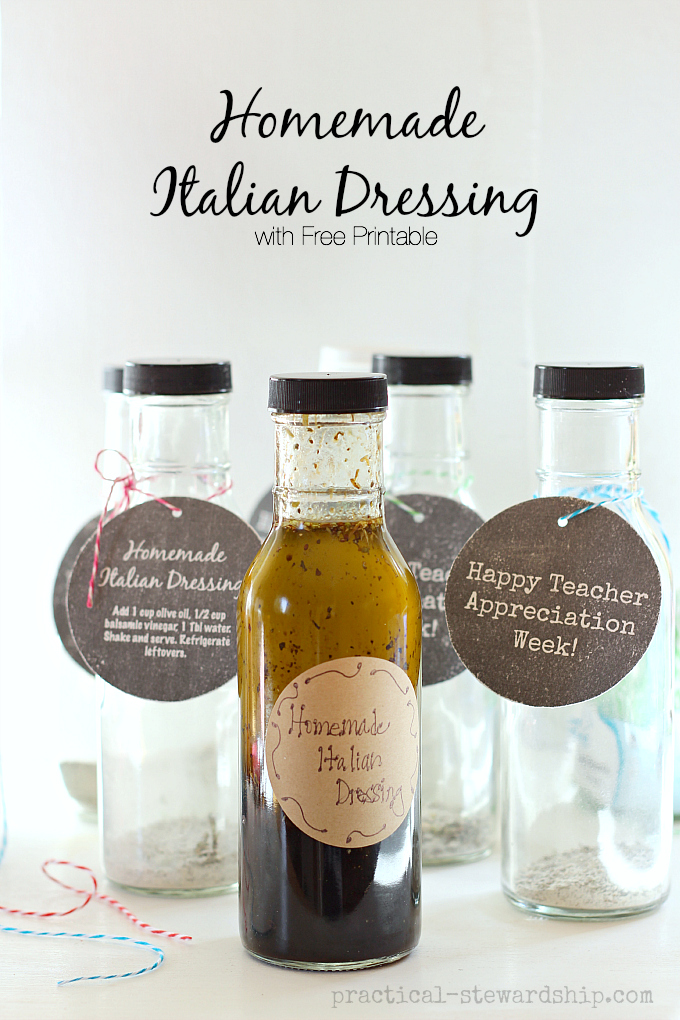 Do you have any fun, fast or frugal teacher gift ideas?