Last year I noticed we were going through a lot of snack bags with my daughter starting Kindergarten and my husband working out of the home.  I didn't like the thought of continually going through boxes of snack bags.  Then my friend Sharilyn introduced me to the wonderful world of reusable snack bags.  I thought it was a great idea and determined to figure out how to make some more myself.
To me there is something so thrilling about using things that would otherwise be considered garbage, and upcycling and repurposing them into something that will be given a new vibrant life.  For this project I have used fabrics from stained dresses, clothes that no longer fit or have been torn or cut, material from 2 different destroyed jogger strollers, toy parts, and yes, even new fun fabric.  You can get really creative about the materials you use.  Try to shift your paradigm when looking at your possessions and see if anything you have might work for the snack bags.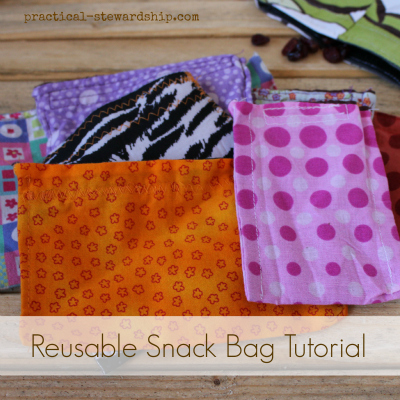 Here is a snack bag made of an old lunch bag, so I didn't use a liner to make it.
My friend Carin came over last week, and we made a couple of snack bags for her and a couple of shirts to skirts!  How fun!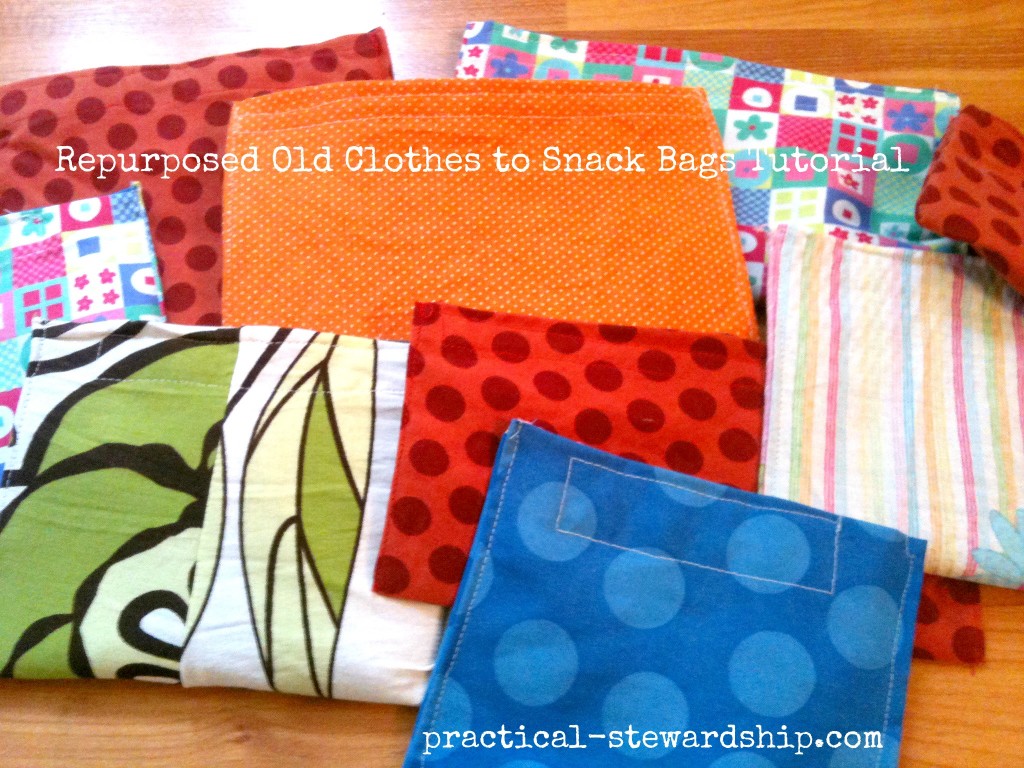 Upcycled Repurposed Snack Bag Tutorial Instructions
What you'll need:
10" square of fabric (or whatever size square or rectangle you want.  Make sure when the material is folded in half, it is close to the size of the snack bag you want.  You can also use a baggie to gauge the size.)
equal size of fabric for a liner (I used my dad's old wind shirt as a the inside lining.)
matching thread
scissors
sewing machine
9" velcro (or about an inch smaller than the top side of the material)
The Instructions:
A side note.  You can just wipe the snack bags down with a rag depending on what you put inside of them.  I like to machine wash them.  I flip them inside out, and put them in a mesh bag to prevent them from attaching to all my laundry.  I have loosely put them in the laundry before to my chagrin.
I use the bags to put these snacks in.  Dry ingredients work best, of course.  I would use the bags for apples but not orange slices.  It does depend on the lining fabric you use.  My friend Jolie has used polyurethane for diaper wet bags, and I bet that would work well for the snack bags.
If you like this, you also may like: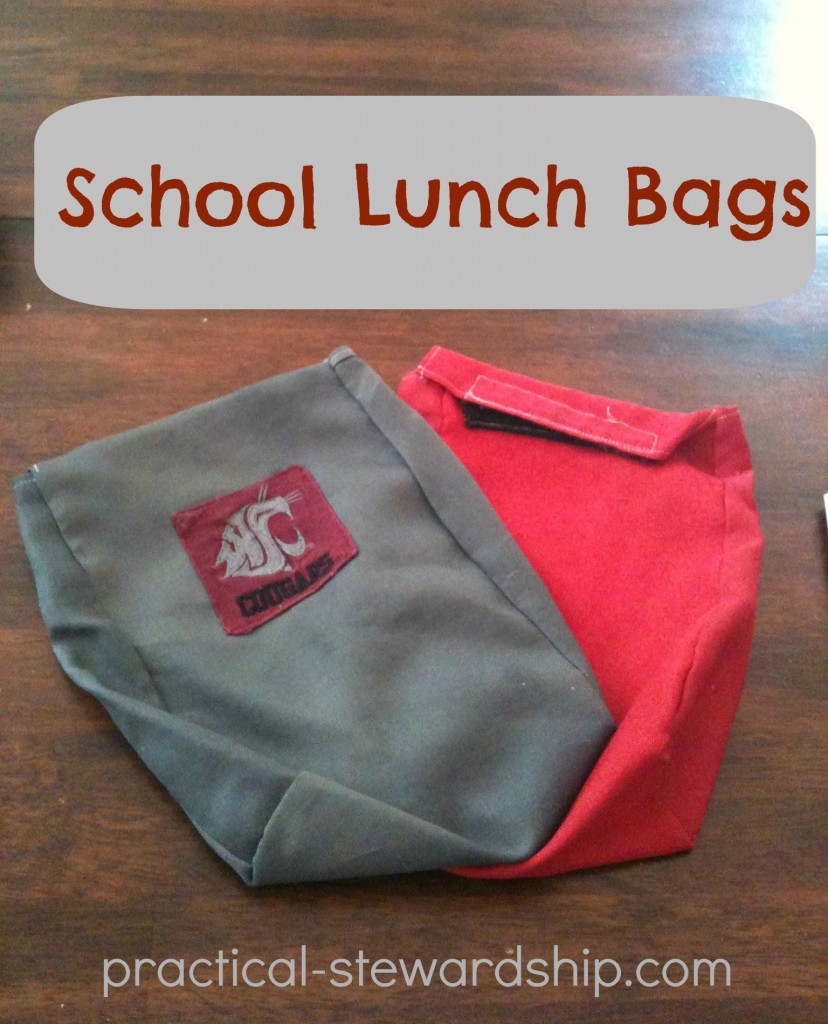 We would love to hear from you!  Get free e-mail updates by subscribing here.  Follow us on Pinterest, Facebook and Twitter. "Moreover, it is required of stewards that they be found faithful" (1 Corinthians 4:2 ESV). Thanks for visiting!
Sonja
Featured @
.