Pineapple Blueberry Smoothie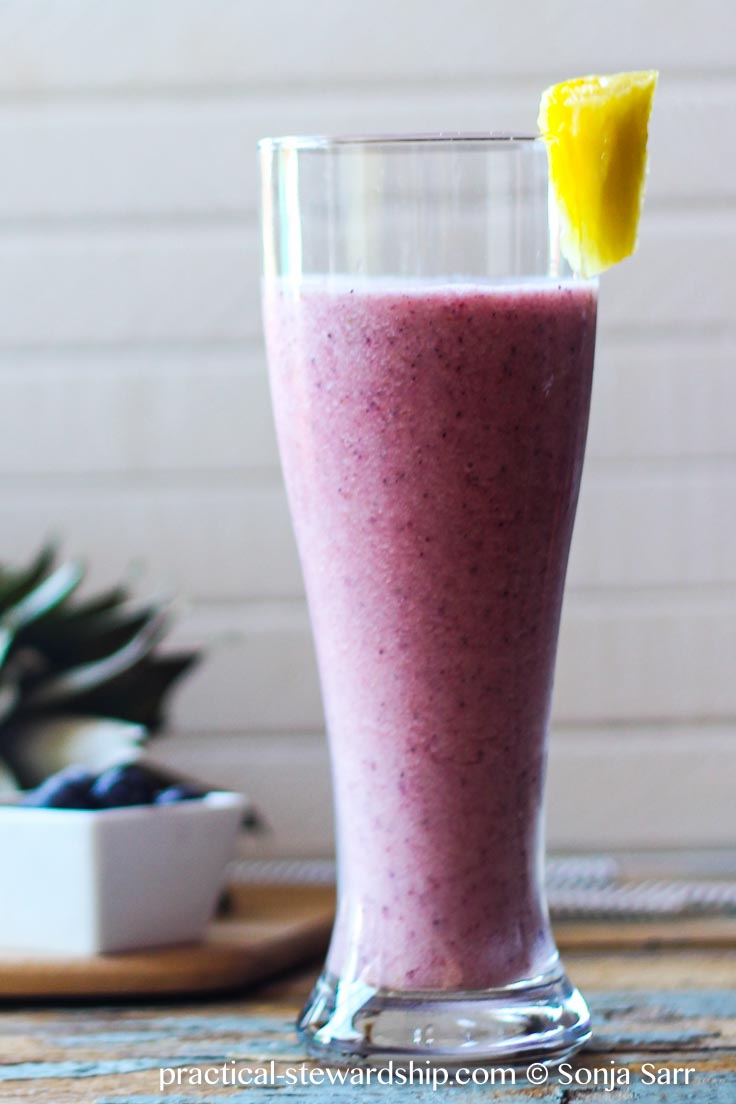 For breakfast or after a workout these days Jonathan has been making smoothies. They are such a great post-workout treat because they are easy on the system, and they are so healthy!  He's a protein fan, so he likes to add the yogurt. They are always so different because we always have a variety of fruits around, so they are never boring. It has been so fun to come up with different variations. We try to only share our faves with you.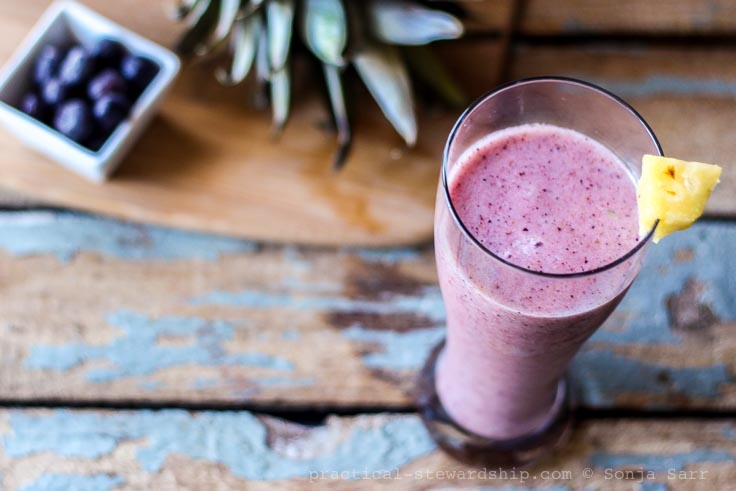 The Verdict: Pineapple is hands down the best fruit (in my opinion) for sweetening. So yummy. The yogurt makes this smoothie more filling. Love it!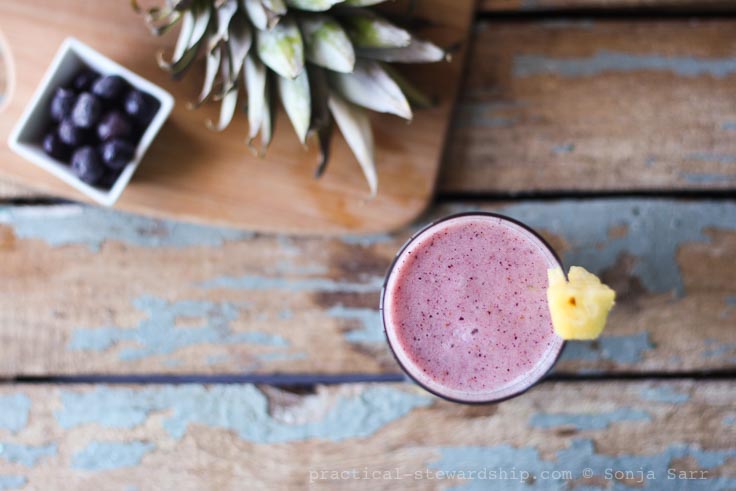 Pineapple Blueberry Smoothie
Yield 4 -12 ounce smoothies
Ingredients
1 cup ice
2/3 cup water
2/3 cup plain yogurt
2 cups pineapple
1 pear
1 banana, peeled
1/2 orange, peeled
1/2 cup frozen blueberries
1 T flaxseed oil, optional
Instructions
Blend all ingredients except the bananas and ice until thoroughly blended.
Add the bananas and ice and thoroughly blend.
Serve immediately.
Nutrition Facts
Serving Size 12 ounces
Amount Per Serving
% Daily Value
* Percent Daily Values are based on a 2,000 calorie diet. Your daily values may be higher or lower depending on your calorie needs.
Go here for the complete list of recipes.  Updated 6/15.
What smoothie combinations do you enjoy the best? Check out other smoothie recipes here.

Want a code for a free shipping on a Vitamix?  Go here.