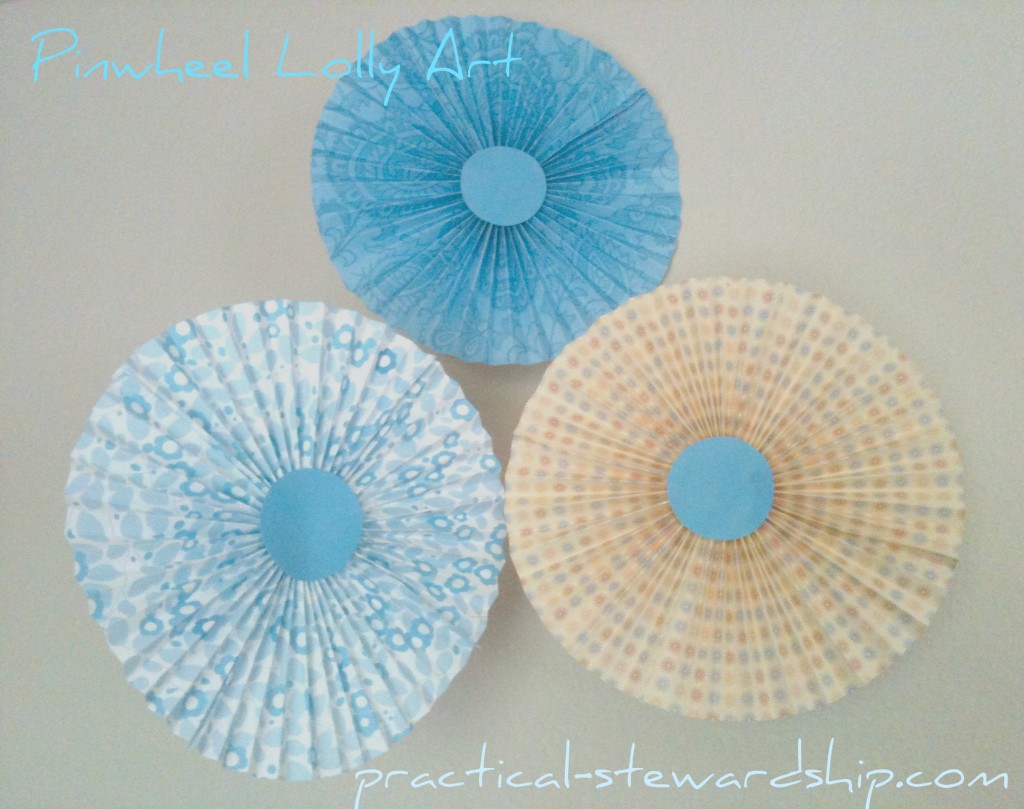 It's DIY FRI. again, where every Friday I try to post something you can do yourself rather than buy, which is a money saver, and can be VERY REWARDING.  Some of these posts are crafts, sewing projects, homemade cleaners, homemade health aids, tutorials, and the like.
I found this totally cute and simple idea at the
Crafty Blog Stalker
.    It thought this would be great little addition to Ellie's birthday display.  This is great to use for baby showers, birthdays, graduations and celebrations.  I want to make more for different events, bring them out and use as desired.
You don't need a whole lot of supplies, and it's fun to do it with some kiddos!
Easy Hanging Swirl Lolly Art Tutorial Instructions
What You'll Need:
2 pieces of 12′ x 12′ paper with the same pattern
coordinating paper
string, fishing line, or ribbon to string up the lolly art
hot glue gun
small hole punch, optional
tape, optional
scissors or paper cutter
The Instructions:
Hole punch a tiny hole into the paper, and attach fishing line or string to hang.
We've really enjoyed looking at these.  They are such a cute, cheap, and easy decoration.
What projects are you currently working on?  Have you tried to make your own bookmarkers?
We would love to hear from you!  Feel free to comment.  Get free e-mail updates by subscribing here.  Follow us on Facebook and Twitter. Thanks for visiting!
Sonja