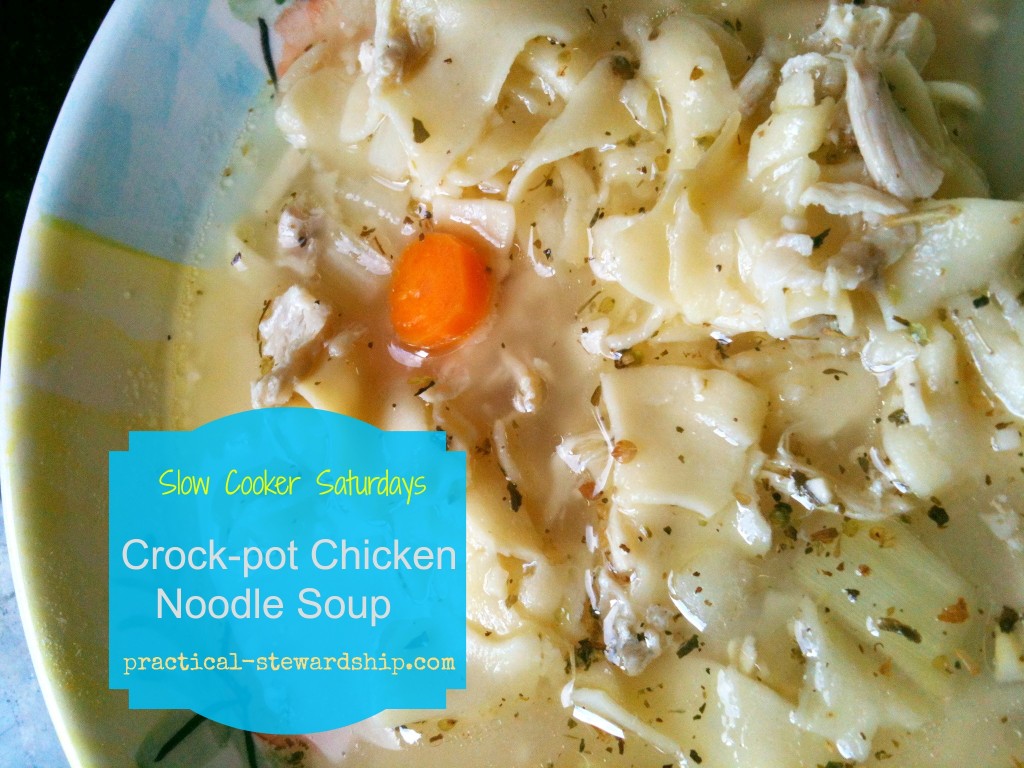 I told JSarr last summer that I want to write a book for my kids of things I think they should know in life, and give them a reference, a source that they can go to when they are older, so here it is: our blog.  I write a lot thinking of them.
Ellie and Abbie came down with a hard cough and wanted some chicken noodle soup, so it was time to make a crock-pot chicken noodle soup again.  There are so many versions out there, and here is the one I am passing to my children.
Crock-Pot Chicken Noodle Soup
Ingredients
1-2 cups of cooked chicken, I had crock-pot shredded chicken, frozen, ready for sudden use. Shredded turkey would work great, too.
6-8 cups of water (I start with 6 cups and add as needed)
2-4 cups of chicken broth (I used the drippings from shredded chicken)
1-3 carrots, chopped
2-3 stalks of celery, diced
1 onion, diced
2-3 T minced garlic
1 T Italian Seasonings
dash of cayenne pepper
8 oz. of whole wheat noodles (here I used egg noodles because that's what we had in the pantry, and I am trying to get rid of them)
Homemade Red Robin Seasoning, or salt to flavor
Instructions
Add all of the ingredients minus the salt and noodles
Cover and cook on low for 6-8 hours or on high for 4-5 hours.
Add the dried pasta in the last 30 minutes of cooking so it doesn't get soggy.
Season and salt to taste, and enjoy!
Just what the doctor ordered.  Just wish they had more of an appetite!  We served it with homemade sourdough bread.
Note:  I tend to add the salt additions at the very end, so at first my soup is bland.  You can add it before or as it's cooking, if you wish.
Update 4/17/13** I have been sauteing a handful of quartered garlic cloves with a couple of handfuls of kale in grapeseed oil (olive oil or coconut oil would work, too) and adding this at the beginning of the slow cooking process.  Amazing!  It's really taken this recipe one step up!  I am also salting at the beginning of the cooking process and becoming less afraid of a little salt.  We use Himalayan salt for a lot of our cooking.
See our picture list of all 80+ Slow Cooker Recipes here.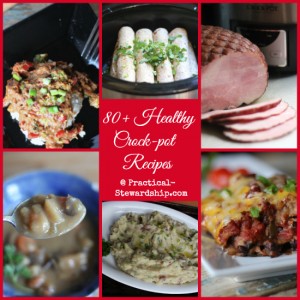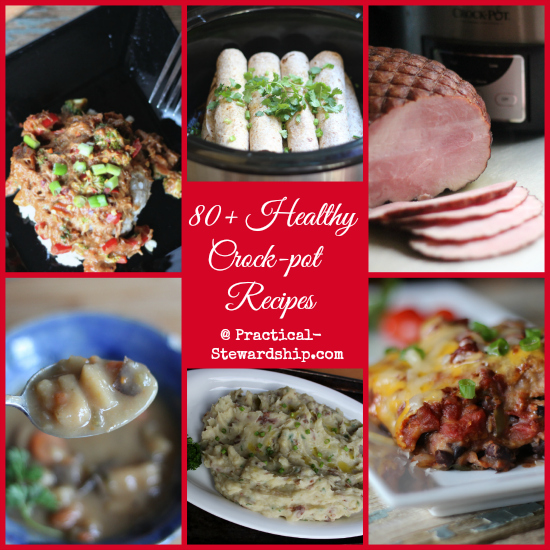 Go here for the complete list of recipes.