Jonathan came home for lunch one day and came up with this apple ginger smoothie combination.  I didn't initially think all of the different flavors sounded particularly appealing.  But, surprise, surprise, I was WRONG; this was a GREAT combination.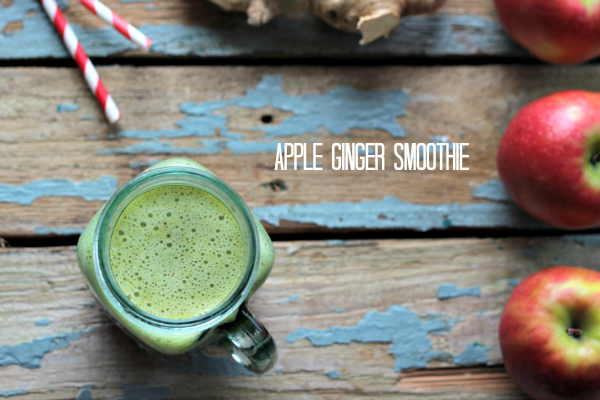 Ginger is the kicker. Ginger brings the smoothie together. Ginger is such a fresh flavor. If you have never had fresh ginger before, a little ginger goes a long way! Plus, ginger is so healthy for you since it is a cancer fighter, helps pain, kills microbes and more. You can learn more about the benefits of ginger at Livestrong.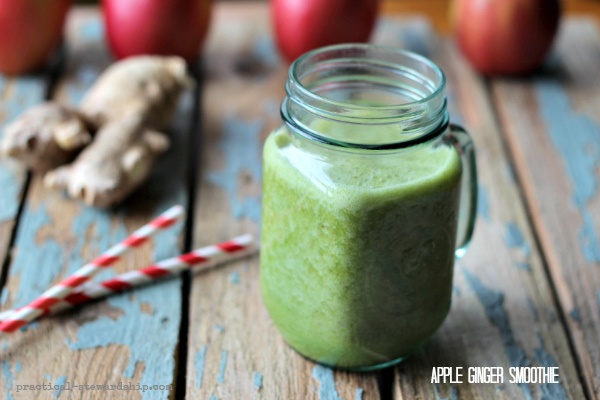 We have been learning so much about food and are continually adding different flavors to our palate.  It is so fun to mix different flavors.  All of our kids totally loved it, too!!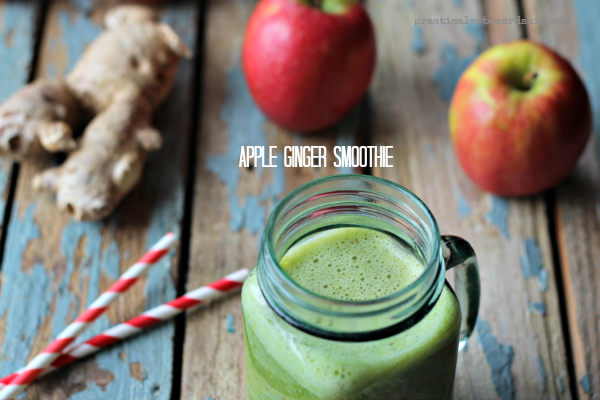 What smoothie combinations do you enjoy the best? Check out other smoothie recipes here.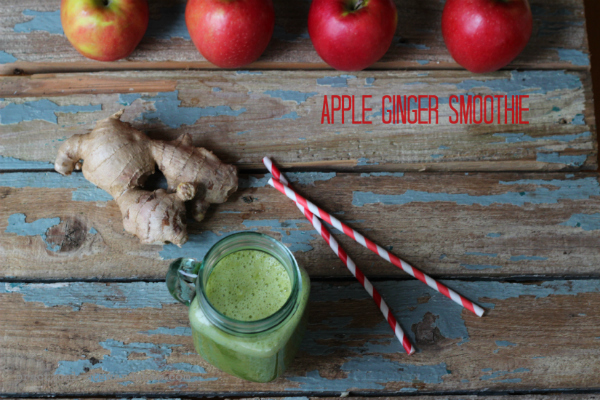 Recipe updated 1/14.
Apple Ginger Smoothie
Yield 2 -20 ounce smoothies
Ingredients
1 cup water
2 oranges
1 apple
generous handful of spinach
1 banana, peeled
1/2 lemon, peeled
optional, 8 frozen strawberries
1 T of fresh ginger (or 1/8 tsp. of ground ginger powder)
optional, 1 T flaxseed oil
1 cup ice
Instructions
Blend all ingredients until smooth.
Serve immediately.
Want a code for a free shipping on a Vitamix?  Go here. Contains an affiliate link that supports our blog and costs you no more.
Other recipes you may like:
Featured at Wellness Weekend!