Slow Cooker Vegetable and Egg Casserole is a great breakfast that cooks overnight and is hot and ready for you in the morning.

Gotta love a morning without breakfast prep. Almost all of the work is done the night before. Just top with cheese in the morning!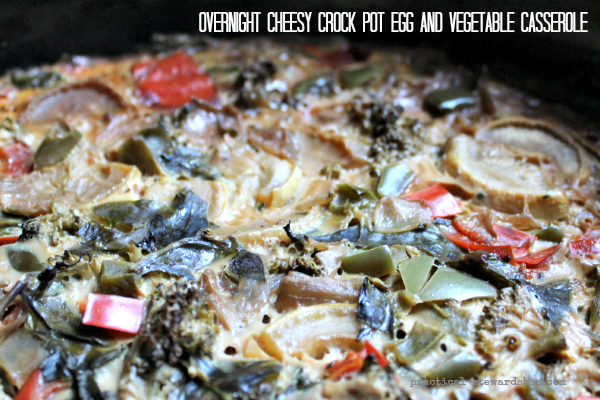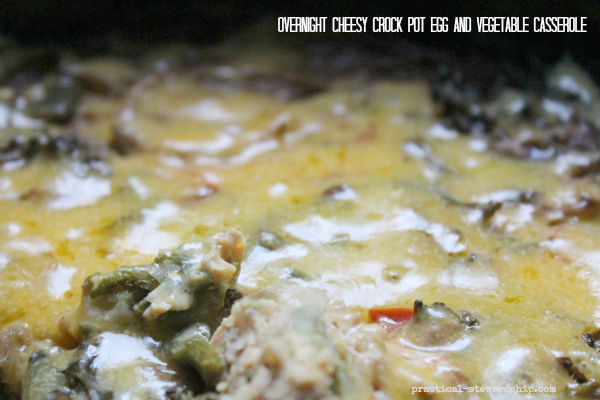 We had Grandma and Papa over last weekend.  When having guests or just wanting to wake up to a hot dish in the morning, using the slow cooker is the perfect tool!  We served this to our family for a hearty breakfast.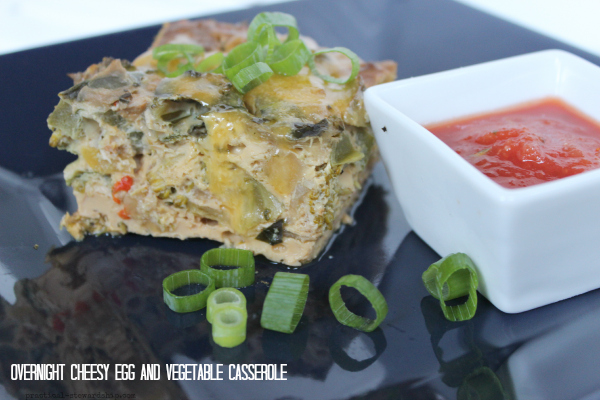 Look at all of those beautiful colors, an amazing rainbow of nutrients with all of those fresh veggies!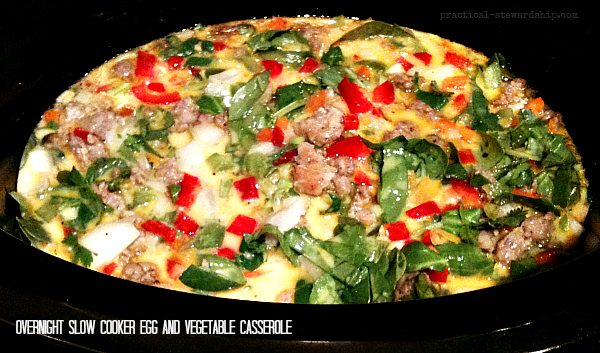 The sausage and eggs add the heartiness to the meal that will leave you filled and satisfied.
Slow Cooker Egg & Vegetable Casserole
Ingredients
8 eggs, beaten
1 lb. sausage
1 cup milk
1 t Italian seasonings
1 T minced garlic
dash cayenne pepper
1/2 cup loosely packed cilantro, chopped
1 cup loosely packed spinach, chopped
1/4 cup onions, chopped
1/4 cup green bell pepper, diced
1/4 cup orange bell pepper, diced
1/4 cup red bell pepper, diced
1/2-1 cup medium cheddar cheese
salsa, optional
Instructions
Brown and drain sausage.
Stir all ingredients except the cheese in a big mixing bowl.
Grease your slow cooker well.
Pour the egg batter into the slow cooker.
Cook overnight on low, approximately 8 hours.
Add cheese and cook until melted, approximately 10-15 minutes.
Serve with salsa.
**Updated 3/14.
Go here for the complete list of recipes.