There is nothing like fresh raspberries, and throwing raspberries in a smoothie is a fun way to enjoy this sweet treat.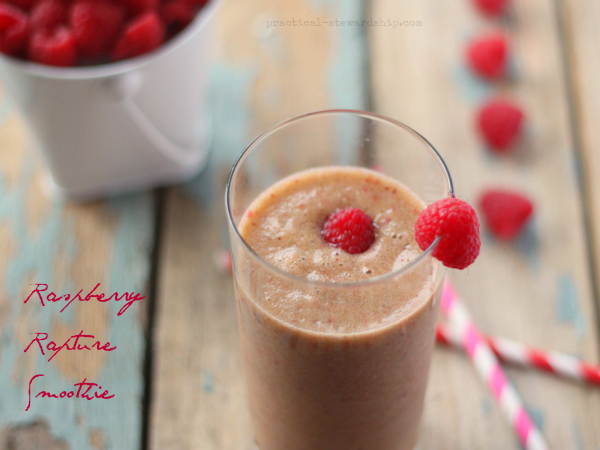 Rapture is elation, joy, enchantment, pleasure, happiness…, and here is our Raspberry Rapture Smoothie for you. We even even stuck in some greens to boot. You can't even tell.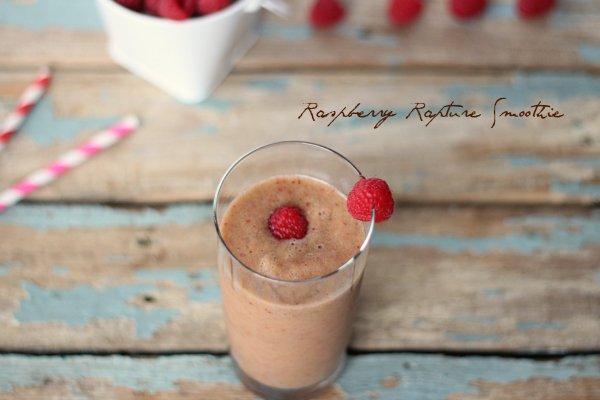 When we were on our trip during Easter weekend, this is the other smoothie we came up with after buying these delectable raspberries from the Blueberry Hills Farm in Manson, WA.  The raspberries were amazing, and it is so fun to use raspberries simply because we don't have them often!
The Conclusion:
We love the raspberry, and we don't get to have raspberries very often!  The whole family loved this smoothie, especially Ellie as she LOVES raspberries!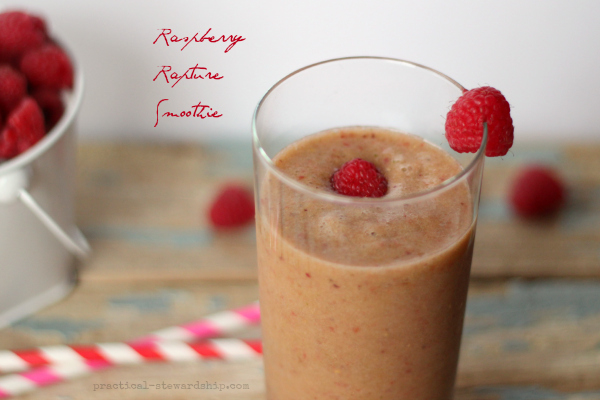 We've also made this smoothie with strawberries in lieu of raspberries.
Raspberry Rapture Smoothie
Yield 3 smoothies
Ingredients
1 cup water
1 cup ice
2 bananas
1 cup raspberries
1 cup pineapple
handful spinach
1 orange
1 apple
1 T flaxseed oil, optional
Instructions
Blend until smooth.
Serve and enjoy immediately!
Nutrition Facts
Serving Size 18 ounces
Amount Per Serving
% Daily Value
* Percent Daily Values are based on a 2,000 calorie diet. Your daily values may be higher or lower depending on your calorie needs.
What smoothie combinations do you enjoy the best? Check out other smoothie recipes here.
Want a code for a free shipping on a Vitamix?  Go here for a free shipping code. Contains an affiliate link that doesn't cost you any additional money. Post updated 3/14.
Have you tried…?