Do you love apple pie? Do you love the taste of apples, cinnamon, and a little sweetness topped with some cream?  In the mood for apple pie, but don't want to go through the work of preparing a whole pie?  We've got the recipe for you!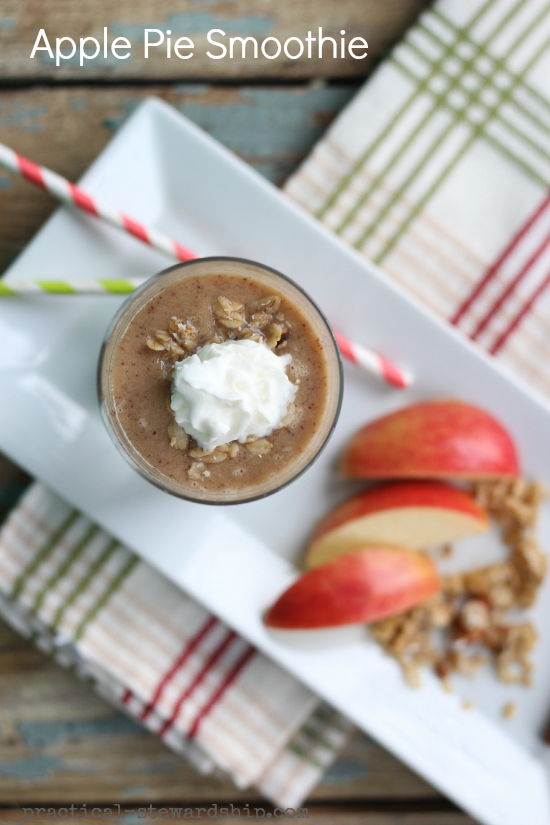 This Apple Pie Smoothie is a great, quick way to savor the taste of apple pie without going through the haste of making crust or waiting for a pie to bake.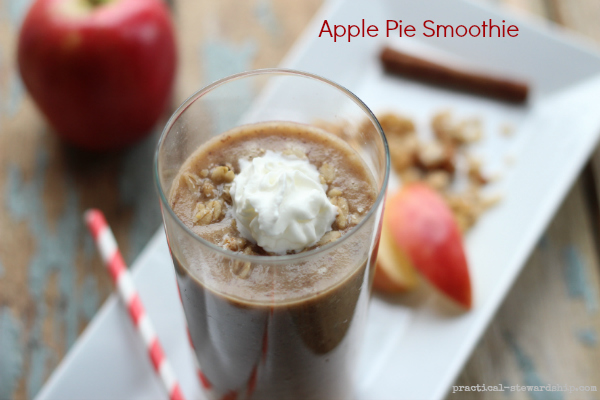 The Apple Pie Smoothie is a raw, nutrient dense refreshing beverage loaded with vitamin C, fiber, lower your risk of type-2 diabetes and more (source).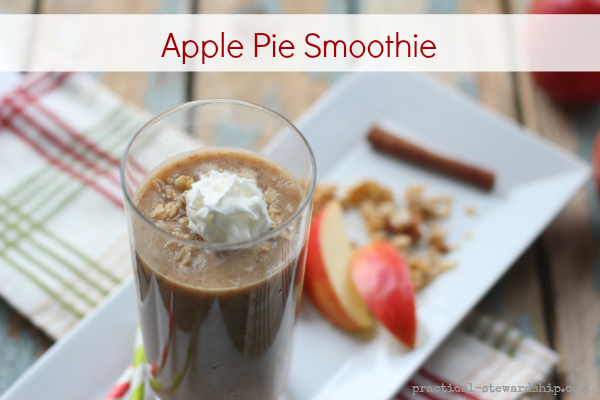 The Verdict: "Most delish", "good", "awesome", are a few quotes from the fam.  So good and fits our fall season.  I like the crunch of the granola on top, and the kids wanted more!
Apple Pie Smoothie Recipe
Yield 1 -18 ounce smoothie
Ingredients
2 cups apple, sliced (I leave the skins on)
1/2 cup ice
1/2 cup milk (I used almond milk)
2 tsp maple syrup or organic sugar
1/2 tsp cinnamon
1/8 t nutmeg
1/8 cloves
optional, granola or crushed graham crackers to garnish
cream, optional
Instructions
Blend until smooth, and serve immediately!
You can garnish with granola or crushed graham crackers and cream (use coconut cream for vegan).
Have you tried…?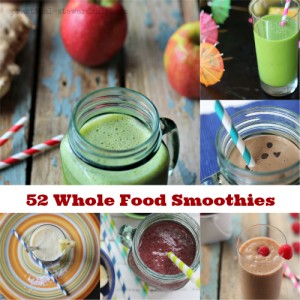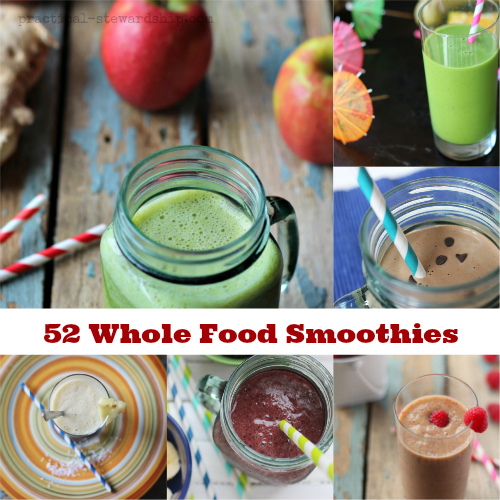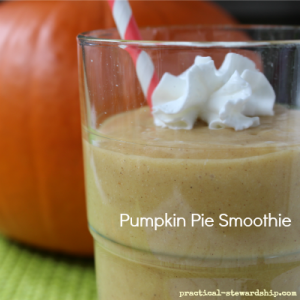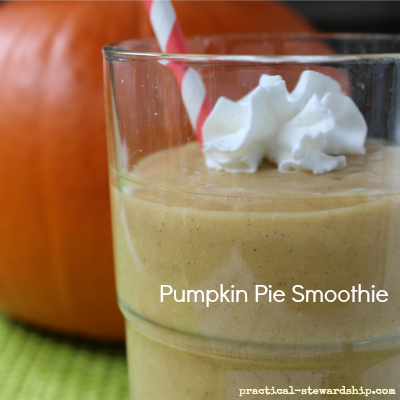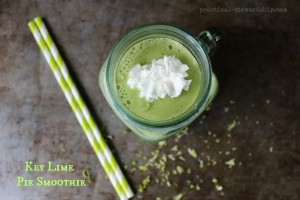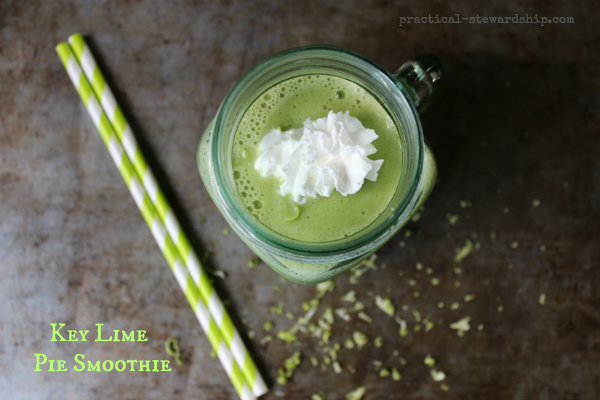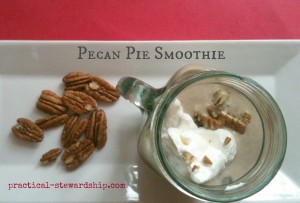 Want a code for a free shipping on a Vitamix?  Go here. It supports our blog efforts and costs you no more money.