Yogurt Honey Fruit Dip is an easy dip to whip up in a flash for a brunch, shower, or gathering.
Fruit is beautiful, isn't it?  Just examine those delightful and appealing colors.  I brought a fruit platter to a baby shower brunch and thought I should bring some fruit dip along with the platter.  This would make an excellent mid morning or afternoon snack, too.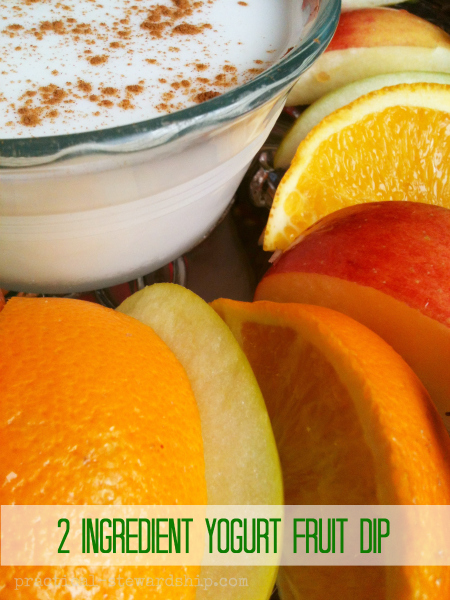 The Verdict:
I have never had cinnamon and plain yogurt together.  This dip delighted my taste buds.  I LOVE IT!  I have yogurt for lunch most days, and I will totally add this to my regime, and I will top it with almonds!!  I do have a hard time making it look good as far as the cinnamon mixing in well with the yogurt.  Any suggestions about mixing the cinnamon in to look appealing? At least the cinnamon works as a fresh garnish.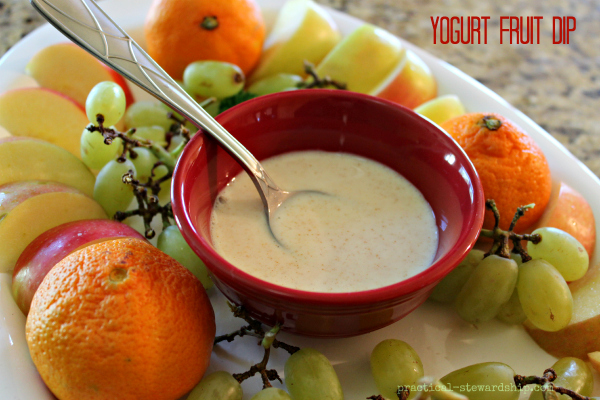 Yogurt Honey Fruit Dip
Ingredients
1 cup Greek yogurt or plain yogurt
1/4 cup honey
1/2 teaspoon cinnamon, optional garnish
Instructions
Mix all ingredients together.
Serve with your favorite fruit or eat as is.
Go here for the complete list of recipes.
Have you made your own yogurt in the crock-pot before? It's SO easy!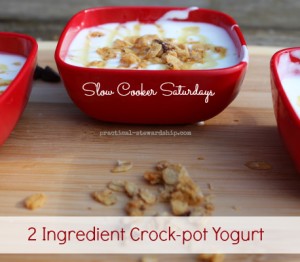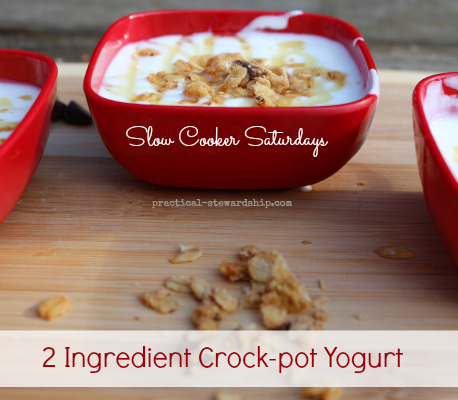 Go here for the complete list of recipes.