I think I can speak for everyone in my family; pecans are the nut of choice (although strictly speaking pecans aren't really a nut; they are a drupe with a husk encompassing a fruit with a stone or pit).  We love, love, LOVE pecans! My love started back in the days when I lived in Houston, Texas where the pecans grow on trees.  My dad was a huge fan and still is to this day, and I ended up falling in love with them, too.  I can't even imagine having them at my disposal like that here in Western Washington.  Here they are very expensive, but we still keep them stocked.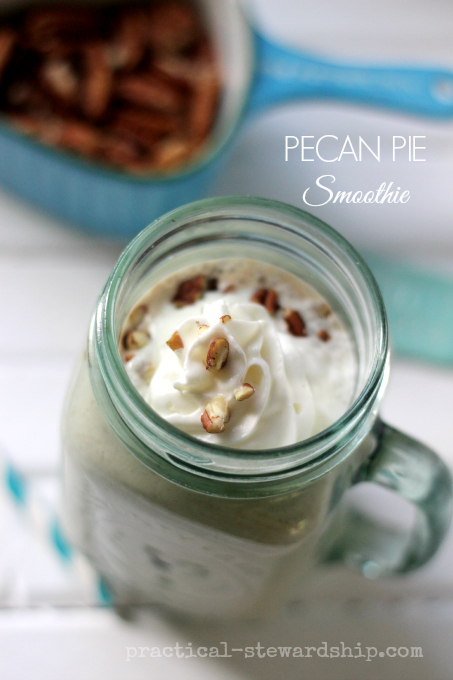 I haven't been much of a fan of the texture of an actual pecan pie, but when I thought about making a pecan pie smoothie, I was really excited!  I was hungry just thinking about it!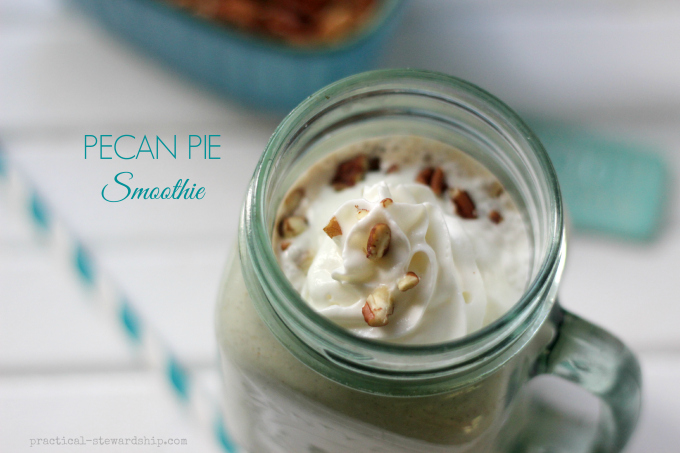 The Verdict: This recipe is so creamy and smooth!  I really don't think it needs additional sugar, as even verified by my 3, 5, and 7-year old taste-testers.  My kids absolutely LOVE this recipe! I also lovee the additional garnish of pecans!  This is a fun combination!!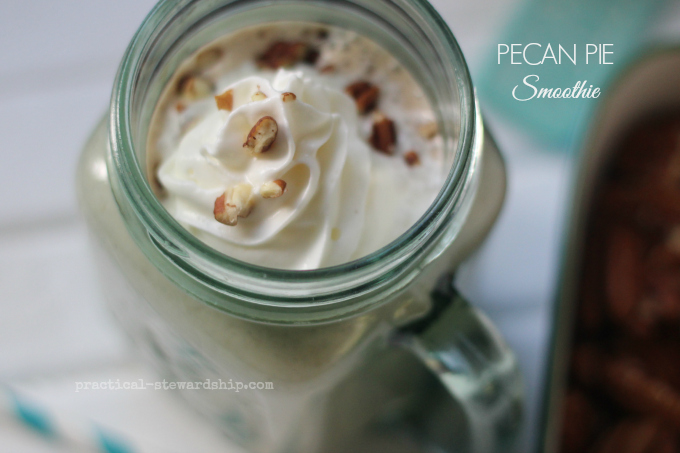 **Updated 6/14.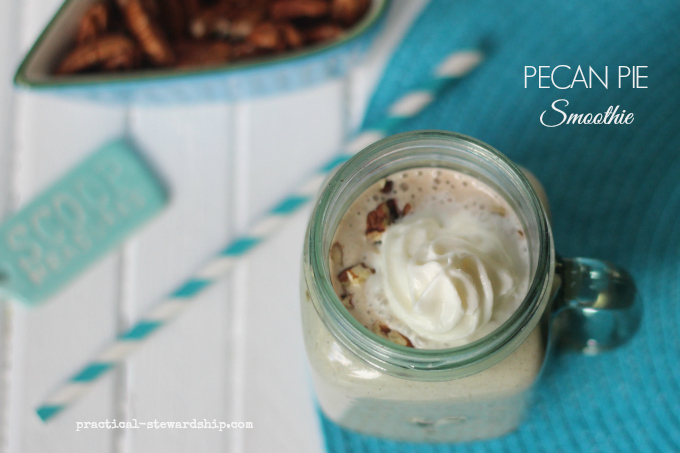 Pecan Pie Smoothie Recipe
Ingredients
2 cups milk, like almond or coconut milk
2 bananas
1 cup raw pecans soaked for 1/2 hour or more
optional, 2 T pure maple syrup (for vegan) or honey (I think the bananas make it sweet enough)
2 t vanilla extract
1/2 tsp cinnamon
Pinch sea salt
optional, 3/4 cup ice to chill
Instructions
Blend and serve immediately!
You can garnish with pecans, granola or crushed graham crackers (make gluten free if needed) and real or vegan whipped cream.
Have you tried…?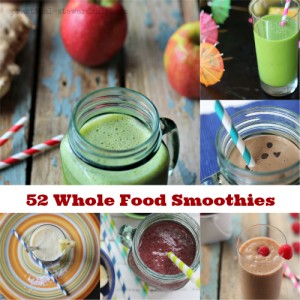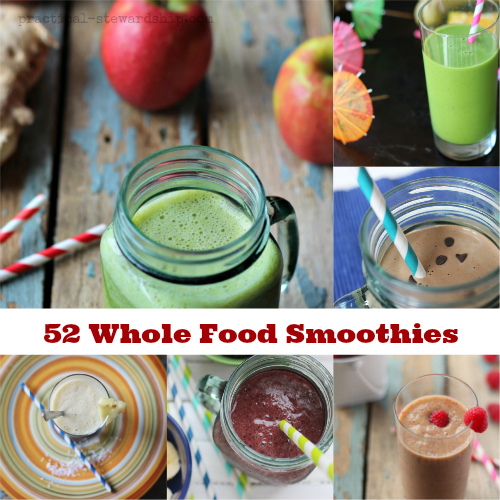 Want a code for a free shipping on a Vitamix?  Go here.
THIS POST MAY CONTAIN AFFILIATE LINKS THAT COST YOU NO MORE MONEY, BUT SUPPORT OUR BLOGGING EFFORTS. THANK YOU!
Sharing at Weekend Potluck and some of these great link parties.