Have you tried quinoa yet?  For some it is a staple in their diets, as it is deemed the perfect protein by many.  You can read more about quinoa here & here.  Others have never heard of it or have seen what it looks like.  I was just introduced to it last year myself, and I am starting to use it more and more.  It's not really a grain but a seed, although many considered quinoa a grain.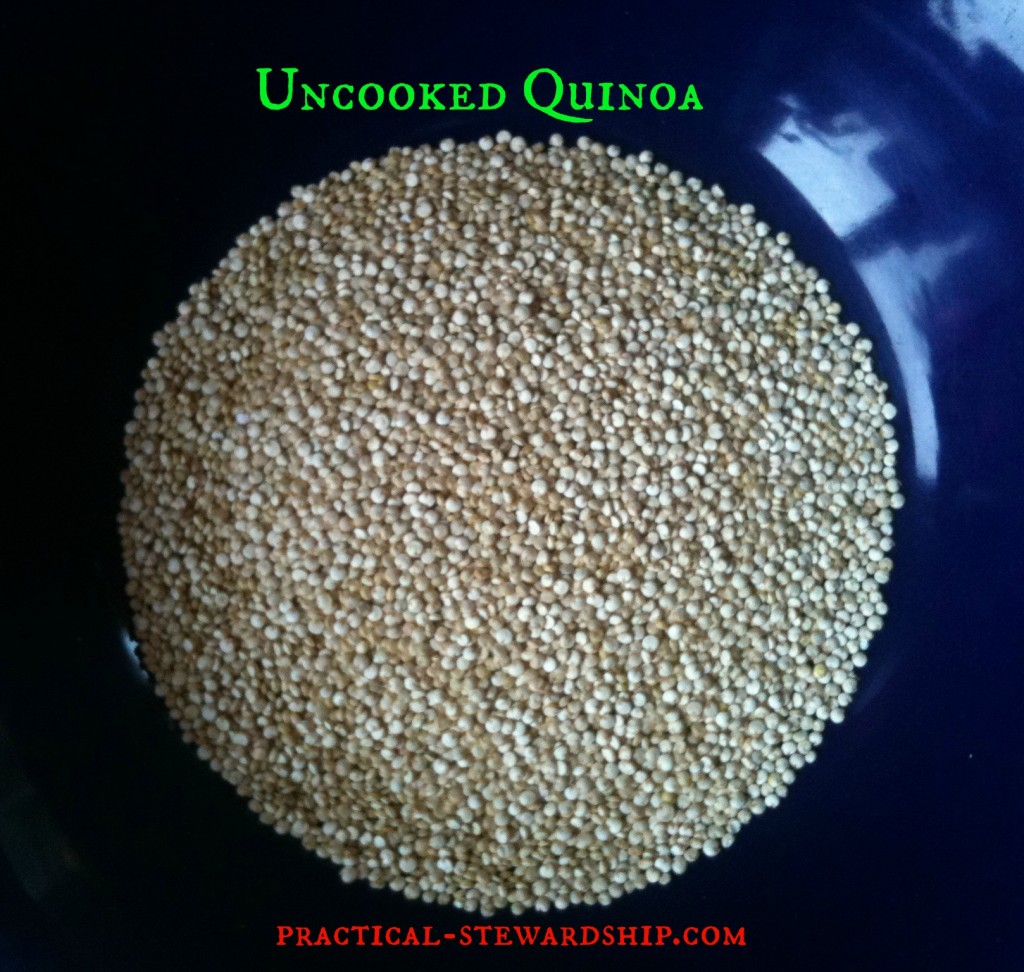 You can cook it just like rice, so use 1 cup of quinoa with 2 cups of boiling water on the stove top, and then simmer on low to medium for about 12-20 minutes or until the quinoa has absorbed the water.  You can serve it hot or cold.  Rinse it before you cook it to remove the bitter taste.
This is a really fresh dish that can be put together quickly; as you are cooking the quinoa, you can chop the veggies and have a meal in about 25 minutes.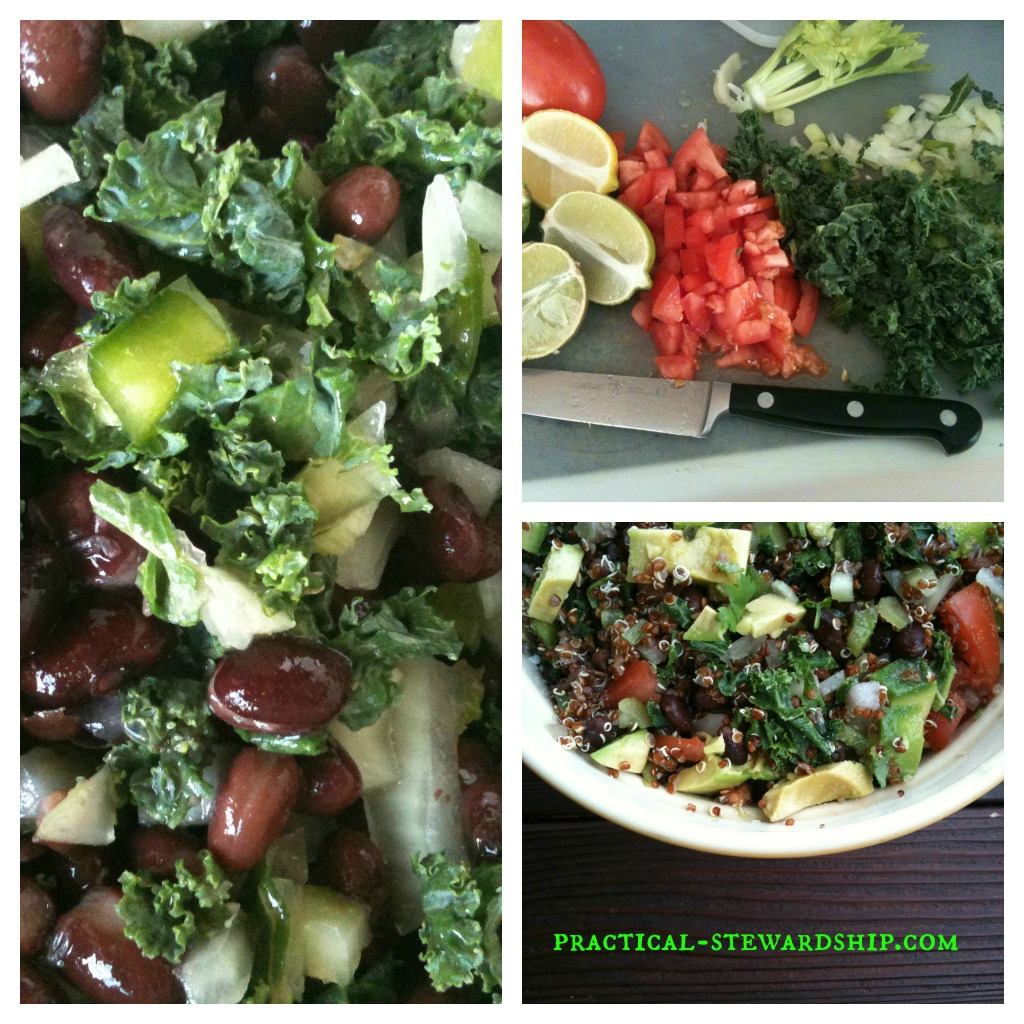 Lime Avocado Black Bean Quinoa
Ingredients
3 cups of cooked quinoa (I used 1 1/2 cups of uncooked quinoa)
2 kale leaves, chopped & ribs removed
2 cups of black beans, cooked (or one can)
1 avocado, diced
1 tomato, diced
1 rib of celery, diced
1/2 bell pepper, diced
1/4 red onion, diced
juice of 2-3 limes (start with one, and taste as you go)
Instructions
Combine all ingredients.
Chill if desired or serve immediately.
Refrigerate leftovers.
The Verdict: The lime makes this recipe!  Easy adds-ins would be celery, carrots, fresh spinach, or most other raw vegetables.  You can add some olive oil, if desired.
Go here for the complete list of recipes.
We would love to hear from you!  Feel free to comment.  Get free e-mail updates by subscribing here.  Follow us on Facebook and Twitter. "Moreover, it is required of stewards that they be found faithful" (1 Corinthians 4:2 ESV). Thanks for visiting!
Sonja