DIY Green All-Purpose 3 Ingredient Citrus Cleaner Recipe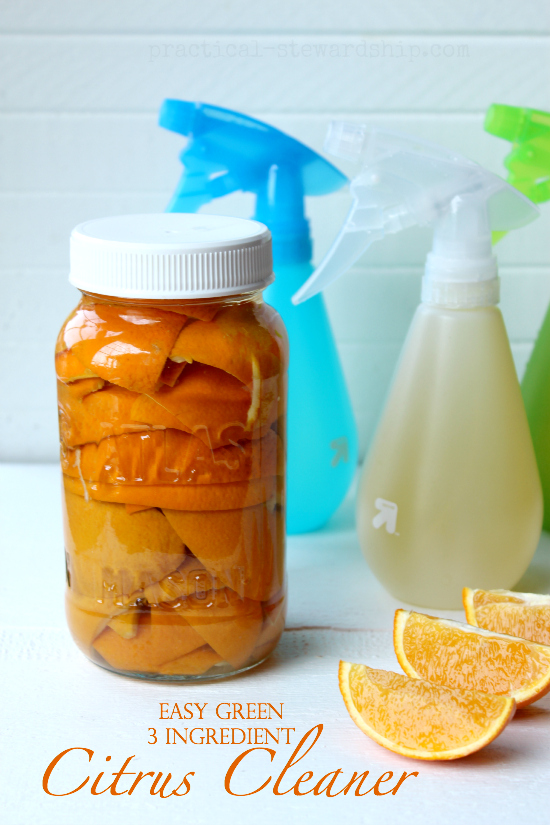 It's DIY Time , where I  post something you can do yourself rather than buy, which is a money saver, and can be VERY REWARDING.  Some of these posts are crafts, sewing projects, homemade cleaners, homemade health aids, tutorials, and the like.
Vinegar is one of God's amazing gifts.  Vinegar can be used for so many things; you can cook and bake with it, clean with it, treat illnesses, use it deodorize and so much more!   Today I will give you a recipe for an all-purpose cleaner you can make using only three ingredients!  It's so simple and amazing.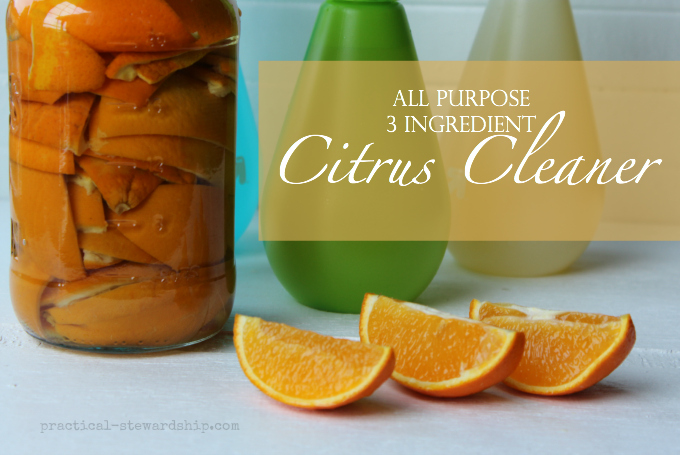 Last winter I made this citrus cleaner, have been using it ever since, and love it.  I got the idea here, and I tweaked the ratios a bit.  It has such a great smell and cleans well!  I love that it's so easy to make, cost pennies, and re-purposes citrus peels.  This would work well with lemon peels, too, I am sure.  Please let me know if you try this with lemon peels.
What You Will Need:
old glass jar
orange peels
vinegar
water
spray bottle
The Instructions:
Fill a glass jar with orange peels.
Completely cover the orange peels with vinegar, and secure the lid.
Let it sit for at least two weeks (I ignored mine for two months, since I had other projects in the hopper, and I am sure the citrus smell is stronger for it).
Remove and discard peels (or place the peels in the garbage disposal to reuse them again and deodorize).
Strain citrus solution if necessary.  It will be a dark orangy-brown color.
Fill your spray bottle with one part citrus vinegar solution and one part water.  If you want a stronger solution, use less water.
The Verdict:  I use this recipe to clean my furniture, to wipe down tables, and to spray smelly laundry.  If I have clean laundry that hasn't dried well and has been damp for awhile, I spray the Citrus Cleaner on the towels to cut the nasty smell and prevent mold.  It cuts down on the strong odor right away!
I love that the Citrus Cleaner is a green cleaner, so my three year old can use it, too.  He loves that I "trust" him with this spray cleaner that I know won't hurt him, so he gets to clean with me and the girls!  No excuses!
I am guessing that my citrus cleaner is more potent than one that may have sat for two weeks, since the citrus smell was very strong at two months.  I would recommend that you leave the peels in longer than two weeks, if you can resist.
Warning: Plastic does leach, but since I am using this as a cleaner and not as food, I am not concerned with using plastic spray bottles. Glass is great to store the vinegar solution.  Just don't let the vinegar solution rest on the lid if it's not plastic, because it might corrode it.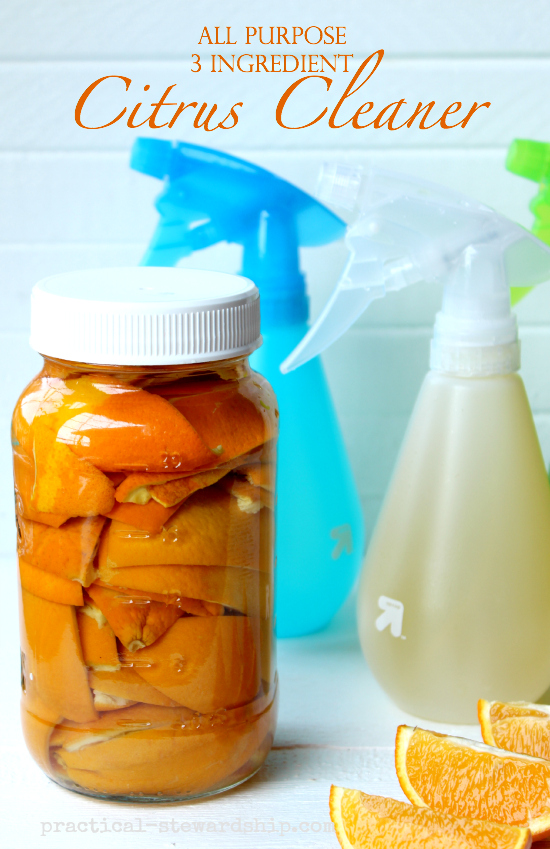 What homemade, green cleaners do you make?
Have you made your own liquid dishwasher detergent? It's just 3 ingredients!!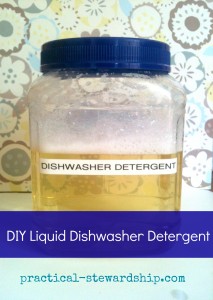 Interested in making your own lavender oil?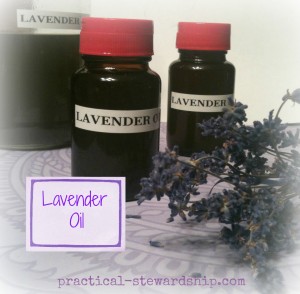 THIS POST MAY CONTAIN AFFILIATE LINKS THAT COST YOU NO MORE MONEY, BUT SUPPORT OUR BLOGGING EFFORTS. THANK YOU!