Re-purposed Fabric to Wrapping "Paper"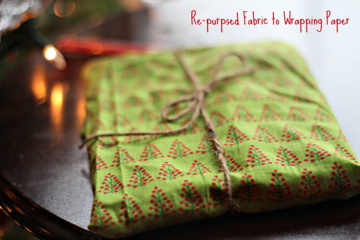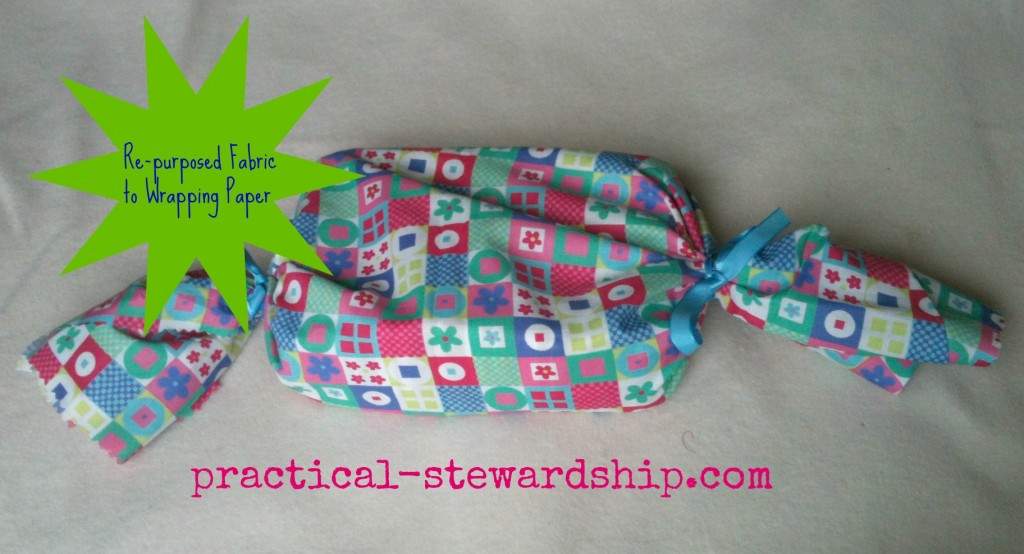 Are you trying to be more frugal in your budget?  Here is one little idea that will help save money over the years.  As we jump into the new year, we start off with two birthdays in our family in less than two weeks.  I decided to wrap Abbie's birthday gift here in fun leftover fabric like a piece of hard candy and use ribbons given to us on other gifts to secure the fabric.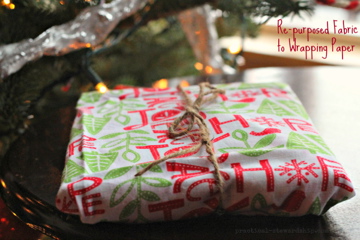 Last Christmas I just bought fabric to re-use year after year for wrapping paper.  If you have leftover fabric lying around from other projects this is a great way to use it, too.  Ripped, stained old clothes work well, too, after cutting off the unusable parts.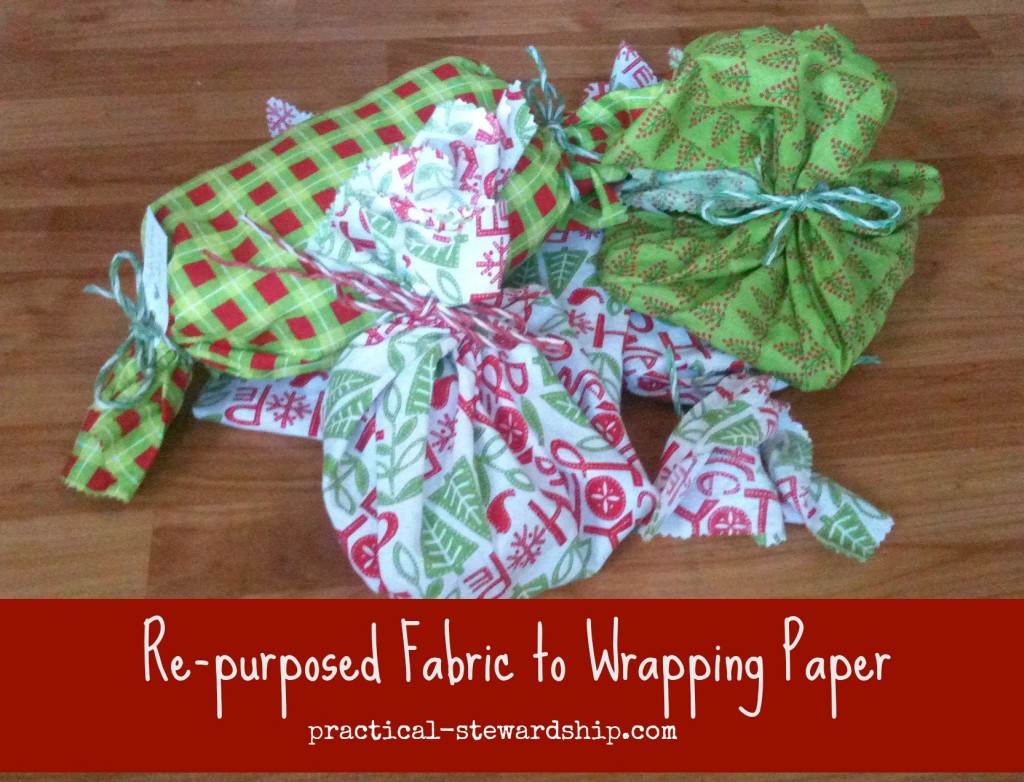 This is so easy, you really don't need instructions, but I have also included a few hints that may help make this process smoother and less time consuming for you, since we had to learn the hard way (even though it really wasn't a big deal).
What You Will Need:
pinking shears
fabric
ribbon, string
Instructions:
Cut fabric with pinking shears into the desired size.
Use leftover ribbons or string to secure.
A few hints:
I have found that cutting the fabric in rectangles or squares is best.
We did try to use some Scotch Tape, and it didn't work well at all.  It just kept peeling off.
Sticker tags don't work well.
If you need to put tags on the gifts, it's best to tie them with string.
If you cut your fabric really wonky, wrapping the gift by gathering the fabric into one wad on top is very forgiving.
I love that we now can re-use this fabric "paper" year after year!
What are some things that you do to save money and that are green?
Have you read:
THIS POST MAY CONTAIN AFFILIATE LINKS THAT COST YOU NO MORE MONEY, BUT SUPPORT OUR BLOGGING EFFORTS. THANK YOU!