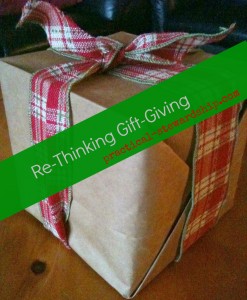 I am sorry I haven't posted Thrifty Thinking for a few weeks.  After I was without my computer for over a week, my husband's hard drive went out on his computer and we were back to sharing computers again.  He got his computer back the day before we drove from Western Washington to the Denver, Colorado area for JSarr's niece's wedding.  We arrived back home the Tuesday night before Thanksgiving, put on Thanksgiving dinner and did some moderate Black Friday Shopping (I was out at 5:00am, and no earlier).  Then I was out shopping with my girls on Saturday (taking each separately) for Christmas gifts!  This week I had a rehearsal with a jazz band, so I can play piano in a fundraiser to raise money for diapers and formula for Ethiopian orphans with a performance tomorrow.  All that said, it's been a busy November, and we haven't slowed down a lot.  I like to put some thought into Thrifty Thinking, so I haven't felt like I had some complete thoughts to share the past few weeks.
As we enter the holiday season, I have been thinking about gift giving a lot.  God has given us a good (amazing, wonderful, marvelous) Gift in His Son, and like my Heavenly Father, I want to give good gifts, too.  I honestly love gift giving.
The thing is I feel like I am battling commercialism with my kids.  The past two or three years I have found myself constantly saying to my kids (ages 3, 5, & 7) that "we give good gifts because God gave us His Son.  We should never expect a gift, but should always receive with thankful hearts."  Yet in the back of their minds I know they are expecting gifts by the way they talk.
Most of the gifts we give our kids fall into one of these categories:
practical, based on needs like socks & tights
consumable, like food, gum, coloring books, lip balms, etc…
thrifty, homemade or purchased on a sale
even a few fun things (this year they are getting a scooter to share)
I LOVE taking my girls (ages 5 & 7) out Christmas shopping.  I love hearing their hearts when they are thinking of each other and buying a gift for their dad, brother, and sister.  I also love that they use their own money (approximately $1/gift) so they understand there are limits, and we can't buy everything we want even if the gift is for someone else.  I think our 7 year old is really starting to understand that, yay!!  I just hope when they are the receiver of the gift that they remember why they are receiving a gift, and that they receive it with a grateful heart even if they aren't fond of the gift, remembering the motive of the gift giver.
I still want to give gifts, and I will continue to remind them of why we do what we do, that we are celebrating the birth of God's Son, and that He lived a perfect life – and died on our behalf – that we may live through Him…even when we aren't so perfect. 🙂
What do you do to battle commercialism? Do you give gifts at Christmas?  If so, why?  What is your motive?
We would love to hear from you!  Get free e-mail updates by subscribing here.  Follow us on Facebook and Twitter. "Moreover, it is required of stewards that they be found faithful" (1 Corinthians 4:2 ESV). Thanks for visiting!
Sonja