I haven't had chocolate chip mint in a really long time, and I thought the flavor combination would make a great Grasshopper Pie.  I adapted my Chocolate "Cheesecake" recipe to make a raw, dairy-free, egg-free, gluten-free treat.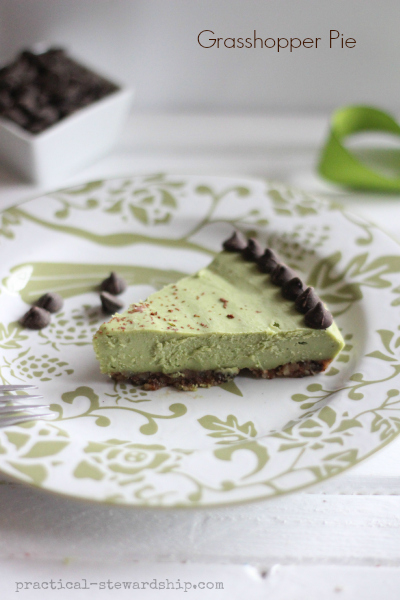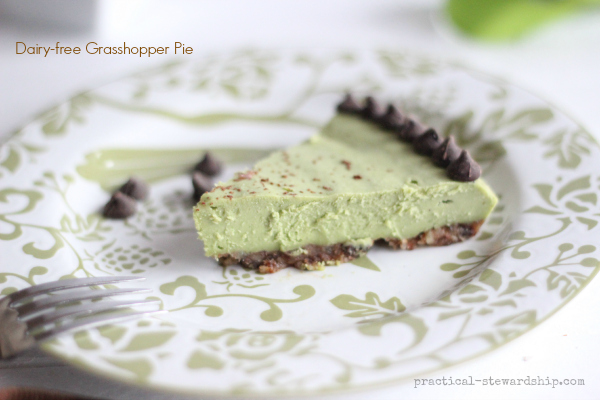 When you look at the ingredients, they are so healthy that you might not think this is a dessert, but oh no.  This is a completely healthy indulgence. And when you eat this Grasshopper pie, you don't feel deprived of any indulgence in the slightest.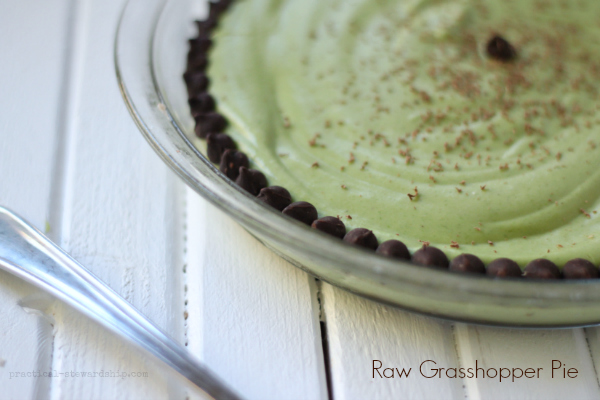 I even wanted the color of a traditional Grasshopper Pie, so I took spinach and blended it in.  I was VERY pleased with the results, and happy to say at our Christmas dinner it was the most requested pie, amongst the apple, pecan, cheesecake and pumpkin pie.  I went back for seconds, too!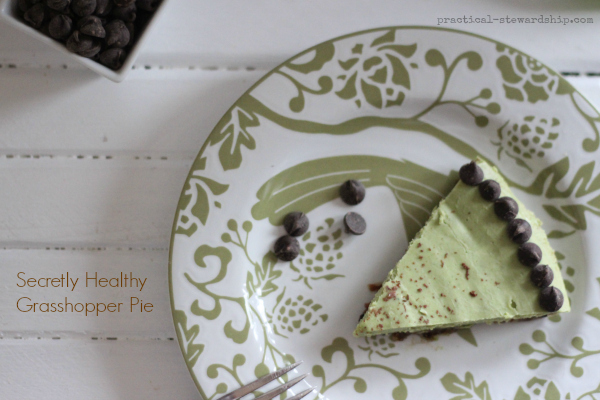 The Verdict: You cannot tell that there is spinach in this.  I love how you get some raw veggies in while enjoying dessert!  This was such a hit.  I let JSarr try the batter before serving it, and he said he loved the mint, but it needed chocolate.  I told him, it's already in the crust.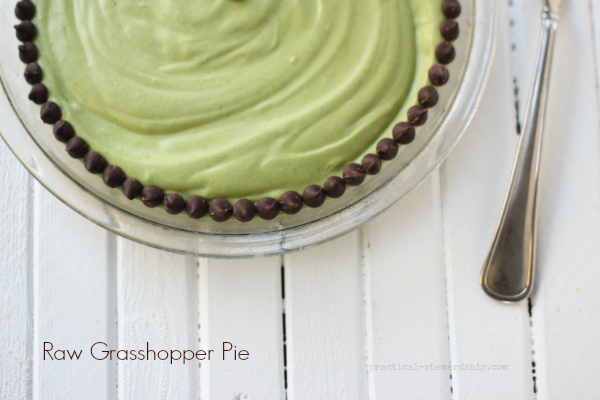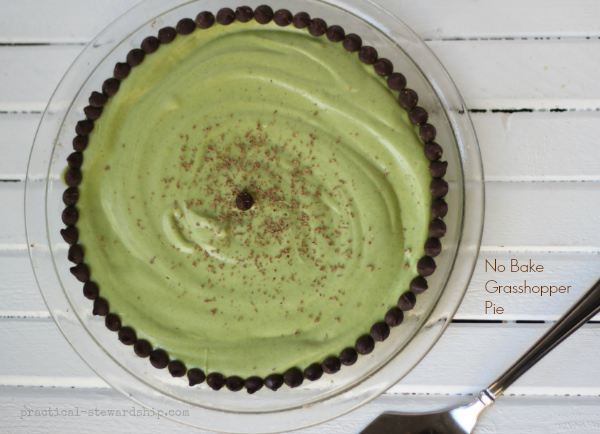 Grasshopper Pie, Raw, Vegan, Gluten-free, Dairy-free
Ingredients
The Crust Ingredients:
1/2 cup raw pecans (other nuts will work like almonds or walnuts)
1/2 cup dates (soaked in water for 2 hours will make them easier to work with, but not necessary)
1/4 cup cocoa powder
2-4 T coconut oil
The Filling Ingredients:
1 ½ cups raw cashews, soaked in water for at least 2 hours (they will expand)
1/3 cup tightly packed raw organic spinach,
juice of 2 lemons (4-5 T; can sub limes)
2 t mint extract
1/3 cup coconut oil
1/3 cup honey (agave for vegan)
1/8-1/4 cup water, optional if needed to get the blender moving
Instructions
Process the crust ingredients. The longer they process, the finer the crust, so it's up to you. Add more coconut oil if the crust doesn't stick together.
Fill a pie plate or muffin liners with your crust, and press it down well. I use a bottom of a glass to smash the crust into the pie plate and my fingers to press it into the muffins liners.
Put all filling ingredients except water in a high powered blender in the order listed, and blend until smooth and creamy. If the filling is too thick, add more water tablespoon by tablespoon to thin if desired.
Pour filling mixture into the pie crust(s-if you are making mini "cheesecakes").
Smooth out the filling. I used a spatula.
Freeze to solidify for several hours or overnight, take out of the freezer about 15 minutes before serving, and enjoy!
Keep refrigerated 3-4 days or in the freezer for up to a month. The pie is best right out of the freezer.
Here are other cashew-based dairy-free desserts.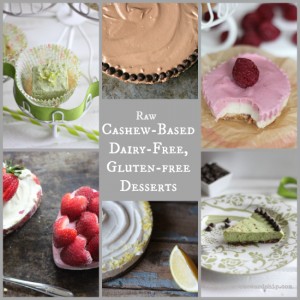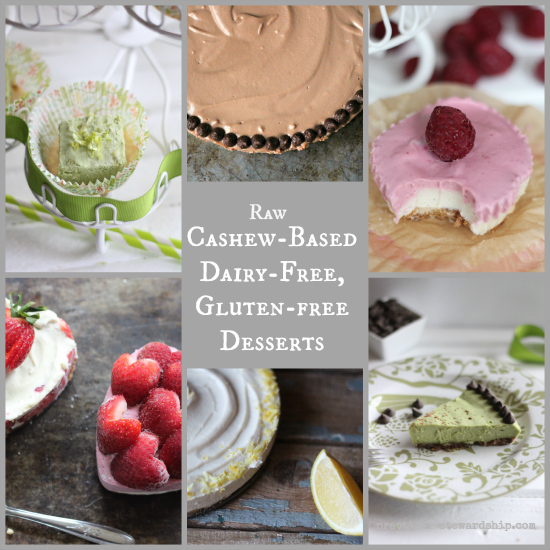 Need a dairy-free Alfredo sauce recipe?
Go here for the complete list of recipes.
Featured @ Raw Foods Thursday and Healthy Vegan Friday.