Dijon Vinaigrette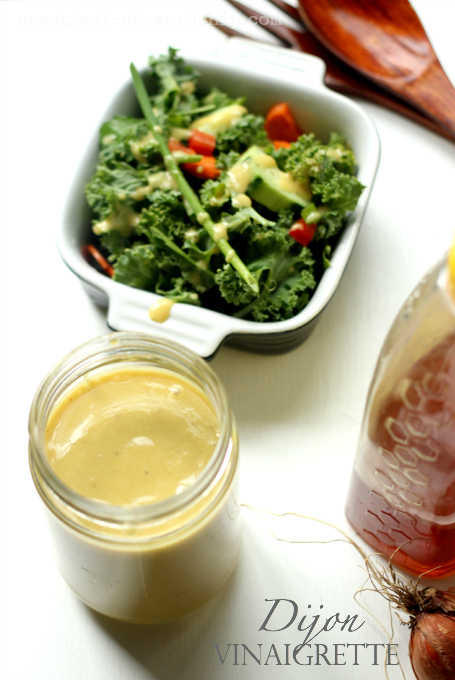 Are you new to making your own dressing?  If you have never made your own dressings, you'll be amazed at how quickly a salad dressing can come together.  Plus, you have the knowledge of what goes into your food. And it tastes way better!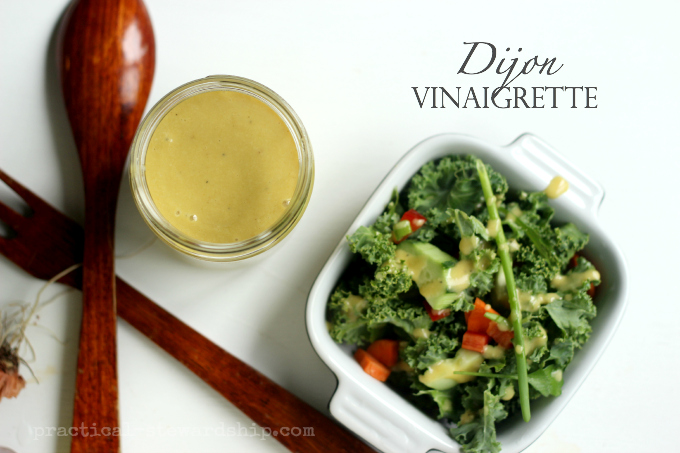 Have you looked at the back of your salad dressing bottles?  There are numerous ingredients, fillers, and things that really don't need to be in dressings.  Oh, I guess maybe they are "needed" if they are going to sit on a store shelf or in someone's pantry for years and years.  And if you buy a fat-free dressing, high fructose corn syrup is often added to give the dressing more flavor.  When something is taken away, often something needs to replace it, and usually that replacement isn't a healthier option.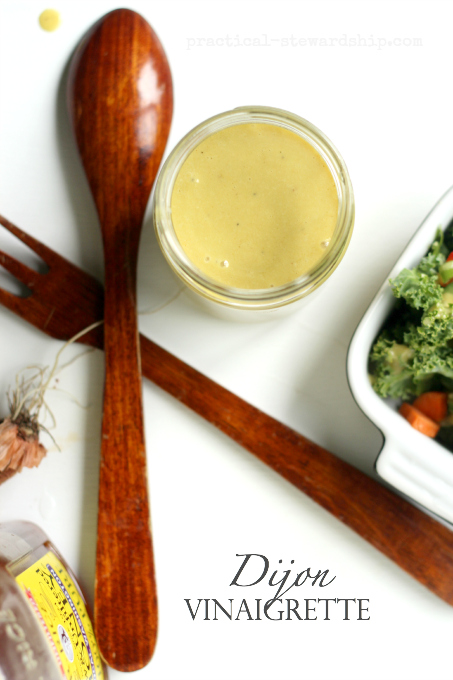 Are you looking for a dressing to give your salads a little zip?  I love finding new-to-me flavor combinations.  This zingy Dijon Vinaigrette recipe is one that we've recently added to our culinary arsenal.
This recipe is adapted from The Chew. Pictures updated 9/14.
The Verdict:  I have doubled the original recipe since I am going through the motions of making the dressing anyway, and it's nice to have the dressing conveniently on hand.  In this recipe I increased the amount of olive oil to dilute the bite the dressing had because it was so strong to begin (in my opinion).   I love the bite!
Dijon Vinaigrette
Ingredients
1/4 cup Apple Cider Vinegar (we like it with "the mother" for good gut health)
1/4 cup organic extra virgin olive oil (we get ours at Costco)
3 teaspoons Dijon Mustard
2 T shallots, chopped (onions also work)
2 T honey
Himalayan Salt and freshly ground black pepper to taste
Instructions
Place all ingredients in a blender, and blend.
Enjoy on your favorite salads, refrigerating leftovers for up to a week.
Have you made your own Lemony Vinaigrette?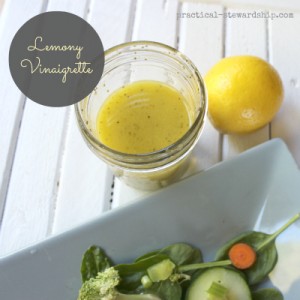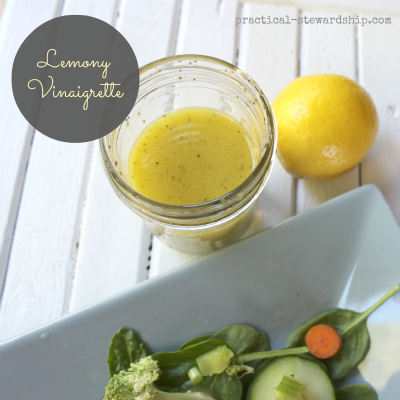 THIS POST MAY CONTAIN AFFILIATE LINKS THAT COST YOU NO MORE MONEY, BUT SUPPORT OUR BLOGGING EFFORTS. THANK YOU!