Continuing our look at the Holy Club questions, we arrive at number 13: "Do I disobey God in anything?"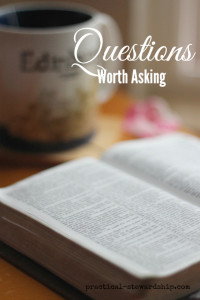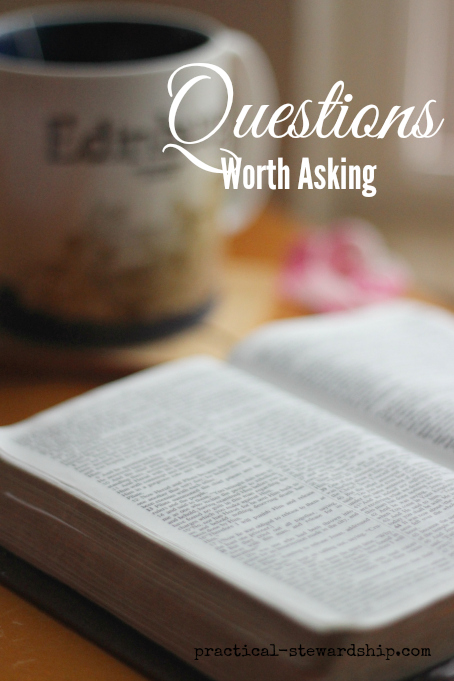 This question is sort of a catch-all, and it casts a net over the slippery Christian. We can dance and for a while, sounding pious while confessing particular sins. But if there are any sins that we secretly harbor, answering this question truthfully will bring those to light.
Let's be candid: A life of obedience is hard to come by. It's easy to obey God in certain areas of life; it's hard to obey completely. The question pertains to where there is anything that I know I ought to be doing, but am refusing to do? Is there anything I'm doing that I ought not to be doing?
So this is not hard to understand; it's a simple question. For our purposes, I'd love to consider together not so much how to interpret the question or how to answer it. Those are simple, if hard. Rather, I'd like to explore some reasons why it's a good question.
The Private Importance of an Obedient Life
Let me argue here from the lesser to the greater. A man who is publicly holy yet privately harbors sin is called a hypocrite. That is how the Pharisees of Matthew 23 were characterized when Jesus issued his seven "woe's" to the scribes and Pharisees. Jesus didn't appreciate their hypocrisy very much, and He doesn't appreciate ours.
Public obedience without private obedience is called disobedience. Just ask any parent.
But you may ask, "Why does it matter? I still don't get it. Isn't my sin between me and God?" Maybe, if you never go to church or interact with other humans. But if, like most of us, you actually do live in community with others who are affected by your behavior, or if you go to a church and worship with others, then it's a different story. And your private obedience also enables your public obedience. Powerful corporate worship and living starts with private obedience.
So, if you are holy privately, it's much easier to be holy publicly. It's been said before that character is who you are when nobody is watching. And though we may tell ourselves that others bring out sin in us, nothing can entice us to sin like our own deceptive hearts.
Let's take a look at the more public piece.
The Public Importance of an Obedient Life
The Christian who is privately obedient is better prepared for fellowship with others. Let's consider corporate worship as an example.
Church is not for consumers, and worship is not a spectators' sport. A life of disobedience is selfish and it is of the devil. It interrupts private worship and it diminishes the potency of corporate worship. If the left tackle has a sore toe, the quarterback is in trouble. If I am harboring sin in my heart, my whole church is affected, not just my family.
Related to this, too many people take Sundays off – with their mental or physical absence – and defend their behavior with selfish arguments: "I already know this stuff," or, "This doesn't apply to me," or, "I just don't like that musical style."
Someone who sings robustly during corporate worship is making a statement. Someone who glares at the screen with his arms folded and his jaw muscles twitching is also making a statement. Both are affecting the potency of corporate worship.
Imagine someone who routinely passes on communion because he finds himself unworthy. This is a problem. On one hand, the New Testament forbids the unworthy taking of communion. If you're holding on to sin, you can't take communion, period. It's way too powerful to mess with. And when you've sinned against someone, and he's out of town, it may be hard to seek his forgiveness before the plate passes. I get that.
But most times when we don't the communion, it's because we're holding on to sin. Protecting it. Loving it. As if this were a viable option. And how dare we do that? Your job as you come to church and engage in the warfare of worship is to do your part, and routinely sipping vinegar back at the camp diminishes corporate effectiveness.
Though we justify this sort of behavior in many ways, But it ultimately comes back to our unwillingness to obey God in everything.
So whether or not we are completely obedient to God really matters. Really.
Have you read other questions worth asking?
Questions Worth Asking: Are you Getting Enough Sleep?
Questions Worth Asking: Spending Money Prayerfully
Questions Worth Asking: Speaking the Faith
Questions Worth Asking: Repenting of Prayerlessness
Questions Worth Asking: Daily Bible Intake
Questions Worth Asking: Living the Bible
Questions Worth Asking: Focus on Self
Questions Worth Asking: Slavery to Any But Christ:
Questions Worth Asking: Trustworthiness