Dairy-free Banana Bread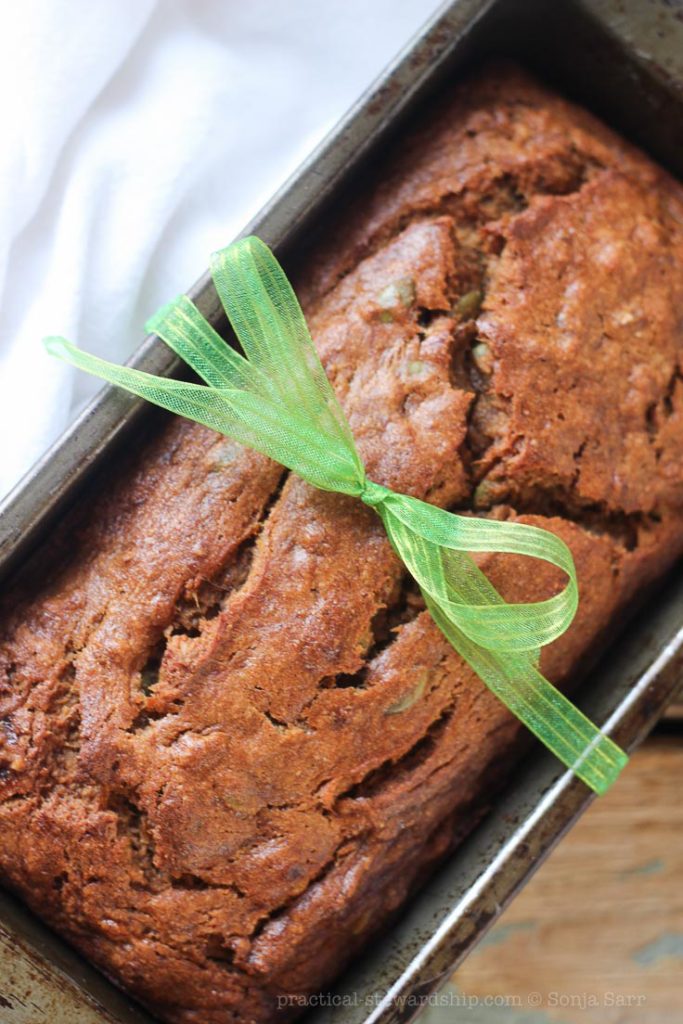 For us Pacific Northwesterners it has been super hot recently. God has turned up the heat, and there's no place to hide. Not even the garage. In fact the garage is the place where I keep most of the bananas to ripen. So when that garage gets hot, there's no hope for the bananas. They end up in a speckled mushy mess if they are forgotten for too long.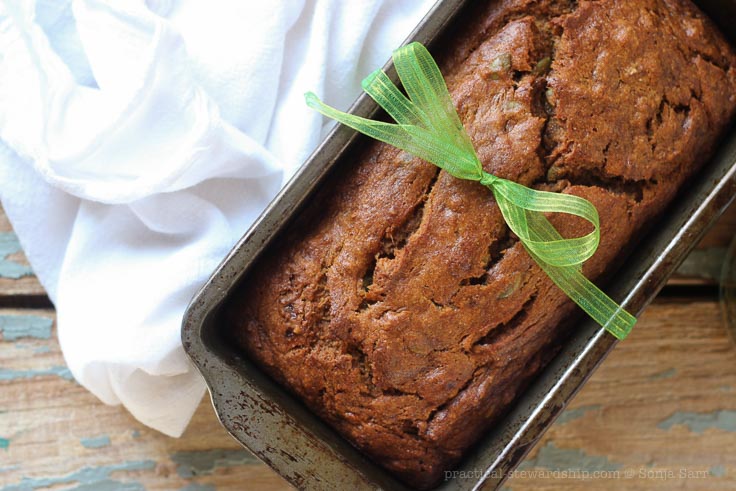 More often than not, those not-so-desirable bananas are rescued from the humidity of the hot garage and reclaimed into a snack with purpose. A snack that sustains. A snack that keeps calling you back for more. A banana bread.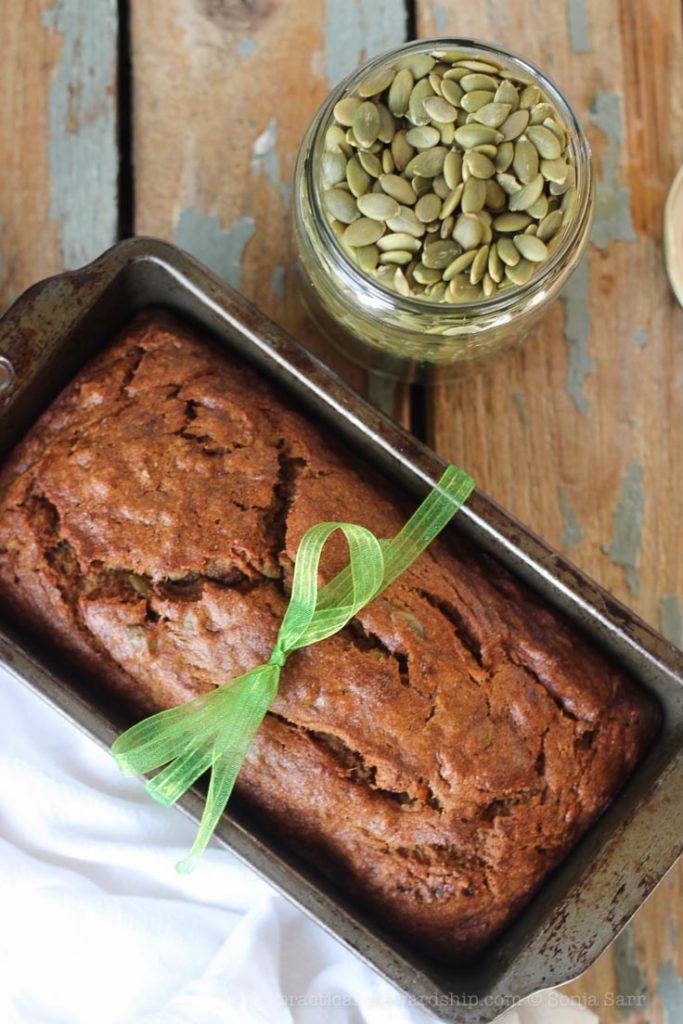 When we first got married around the turn of the century, we somehow ended up with a recipe book. It wasn't just any recipe book. It was a book all about cookies. And not just any cookies. It was Mrs. Fields Cookies from the Mrs. Fields Cookie Book: 100 Recipes from the Kitchen of Mrs. Fields
 back from 1992 (you'll love her hairdo). Is that enough Mrs. Fields in one sentence? Anyway, I think one of us picked it up at a thrift store or garage sale or something. By the way I am going somewhere with this whole cookie thing.
I had always been enticed by the aroma of those freshly baked cookies drifting through the middle of the mall from her little store fronts when I was a teen (back then, the thing to do was to hang at the mall, millennials). The sweet scent of sugary treats filled the air. Never did I partake though, but I always wanted to (I was frugal then, too). I especially admired those big cookies, the ones as big as a pizza!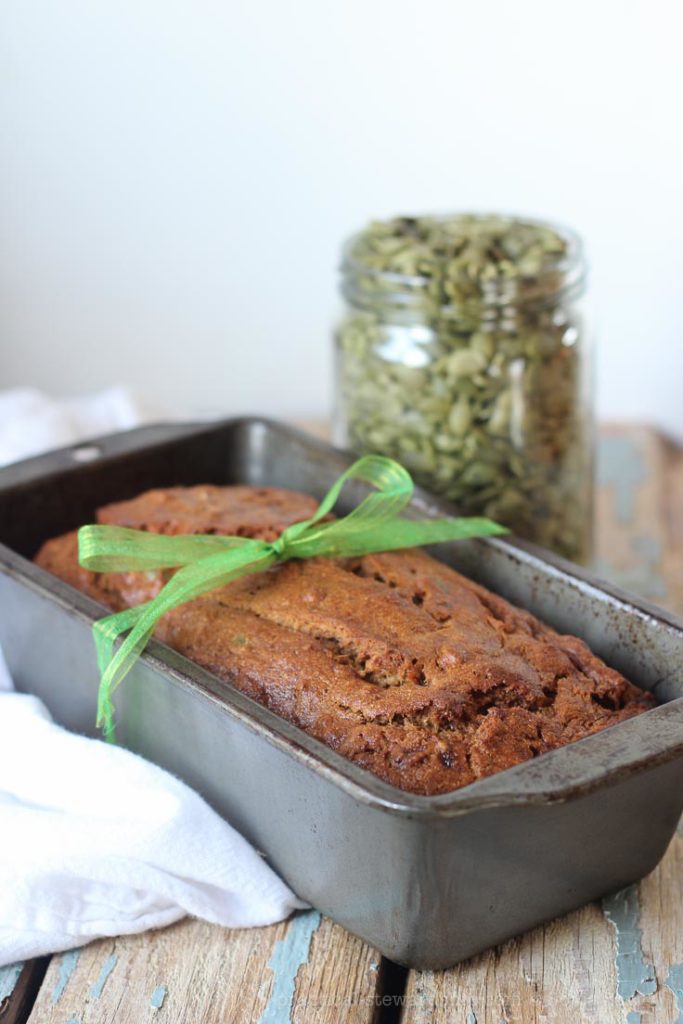 Anyway, funny in this recipe book of 100 cookies was the one banana bread recipe I always used. I only have made a handful of cookie recipes out of the cookbook, but I've made this banana bread recipe so many times I can't count. Literally I made the recipe tens and tens of times for over a decade, and the recipe book shows how loved and used the recipe really was. I tell you, Mrs. Fields makes a good banana bread!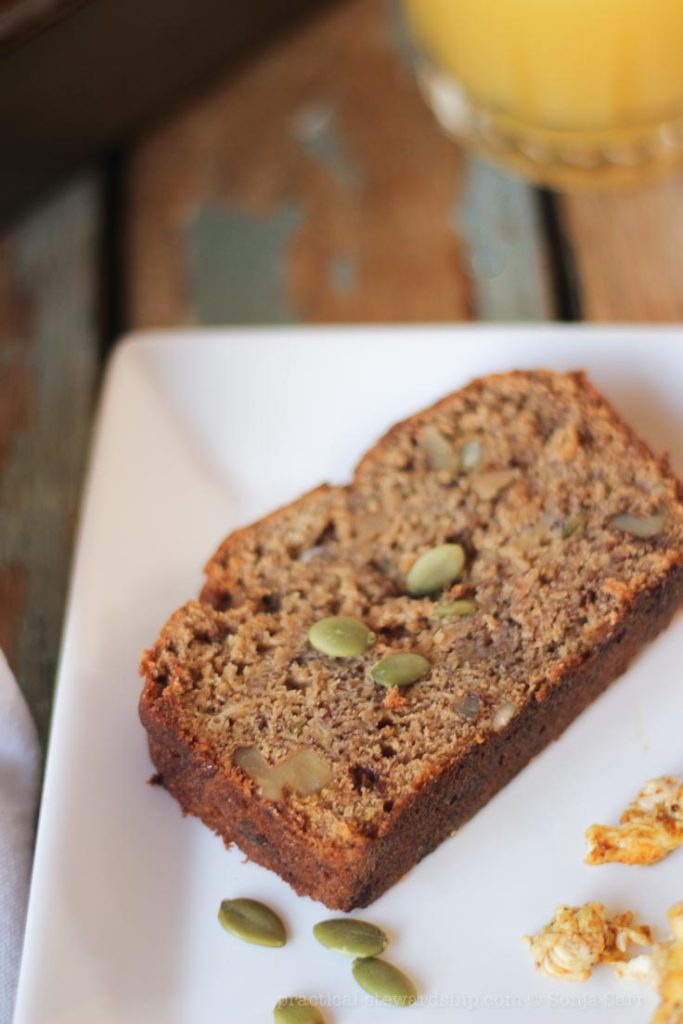 About five years ago I started making a yogurt banana bread for the family which is equally as tasty. Then I went dairy-free and egg-free for an entire year. I completely changed the way I made food. Now I have a limited amount of dairy and decided to modify a whole bunch of my former go-to recipes so I can start making them again. So now Mrs. Field's Banana Bread is made here entirely without dairy and an option to make it egg-less too. I've made it egg-less tens of times too, and I prefer the taste without eggs. Now that I've had a year without eggs I can actually taste eggs in baked goods. I find it completely weird, and it's made me prefer the "chia-egg" ever since. Anyone else had that experience? All that to say, if you need a vegan banana bread, here it is!
I also added the pumpkin seeds, which when paired with walnuts, makes this recipe simply divine. If you are someone who loves a crunch, you'll love this recipe (just omit the walnuts/pumpkin seeds if that's not your thang).
Dairy-free Banana Bread
Yield 2 9x5 inch loaves
Ingredients
3/4 cup Coconut Oil, softened
1 1/4 cups Coconut Sugar, or granulated sugar of choice
3 cups ripe Bananas, mashed (about 7 medium Bananas)
2 Eggs, or 2 "Chia"-Eggs (2 Tablespoons chia seed mixed with 6 Tablespoons of water, sitting for a few minutes until chia seeds are gel-like)
1 teaspoon Pure Vanilla Extract
2 1/2 cups White Whole Wheat Flour (I use Trader Joe's Brand)
1 1/2 teaspoon Baking Soda
1/2 teaspoon Salt
2 Teaspoons Ground Flax Seed
3/4 cup Walnuts, chopped
1/4 cup Pumpkin Seeds
Instructions
Preheat oven to 325 degrees.
Cream together coconut oil and sugar. Then mix in the bananas, eggs, and vanilla.
In a medium bowl combine the flour, baking soda, and salt well.
Add dry ingredients to the wet ingredients, and stir until combined.
Mix in the flax seed, walnuts, and pumpkin seeds, and stir until combined.
Pour into two ungreased 9 x 5 inch loaf pans.
Bake both loafs on the center rack for approximately 60-70 minutes, or until a toothpick inserted into the middle of the loaves come out clean.
Cool. slice, and enjoy!
GO HERE FOR more RECIPES from Practical Stewardship.
THIS POST MAY CONTAIN AFFILIATE LINKS THAT COST YOU NO MORE MONEY, BUT SUPPORT OUR BLOGGING EFFORTS. THANK YOU!