It's DIY FRI. again, where every Friday I try to post something you can do yourself rather than buy, which is a money saver, and can be VERY REWARDING.  Some of these posts are crafts, sewing projects, homemade cleaners, homemade health aids, tutorials, and the like.

Tomorrow is my Ellie girl's 7th birthday.  She m ade me a mommy 7 years ago; I can't believe it!  We have some pink and white tissue pom poms in her and Abbie's room and blue and white ones in Joshua's room, but I really wanted to make some more so it would feel more party"ish" around the house this week.
Easy Tissue Pom Pom Ball Decoration Tutorial Instructions
What You'll Need:
8-10 pieces of tissue paper (if you have used tissue paper from previous gifts you can repurpose the tissue even if it is a little bit wrinkled)
string, fishing line, or ribbon to string up the ball
scissors
The Instructions: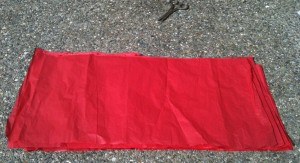 We cut our paper in half to make 10 pieces of tissue paper total, stacked.  Since we cut it, the pom pom will be smaller, about 8′ in diameter.
Ellie has loved having these up all week for her birthday week.  I do too, since it adds a feeling of festivity to our house.  It's always a let down when you have decor up for just one day.  We are excited to celebrate her 7 years of life on this earth.  I don't know who is more excited, Ellie or Abbie, since Abbie will get to have cake, too!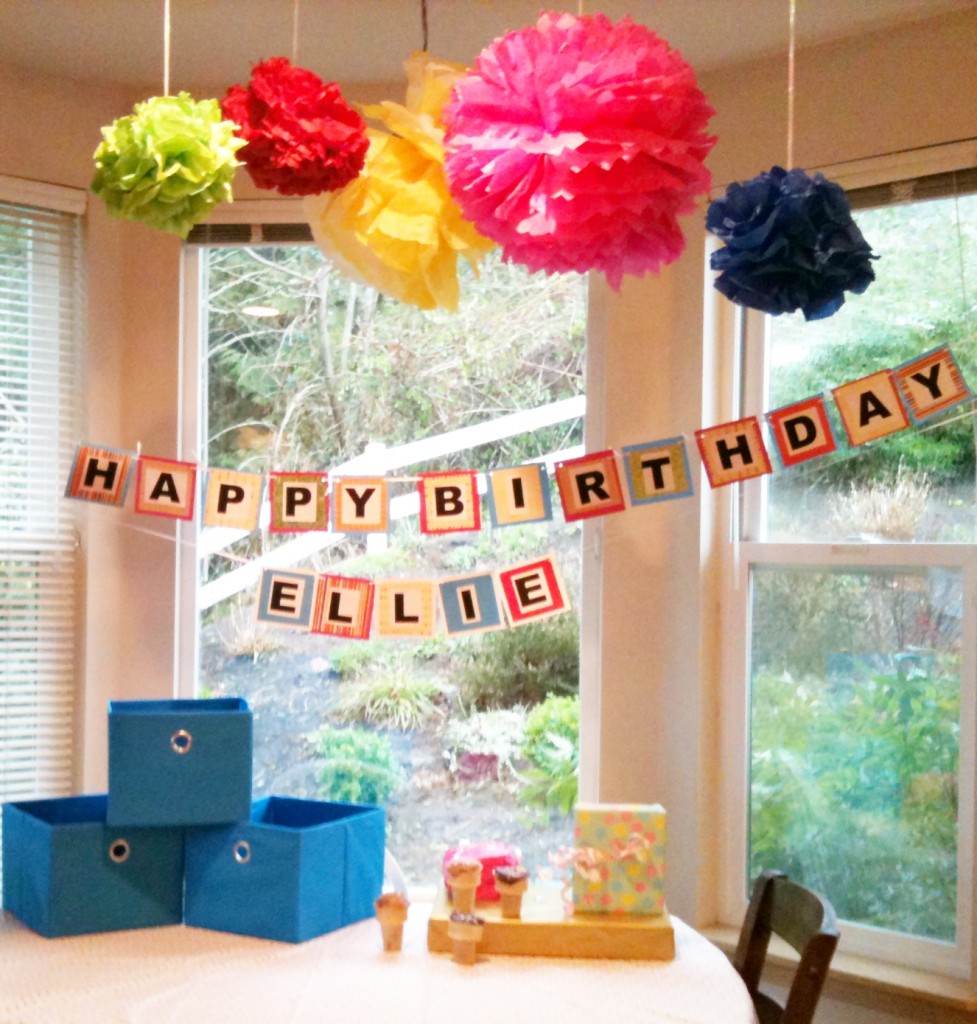 What projects are you currently working on?  Have you tried to make your own book markers?
We would love to hear from you!  Get free e-mail updates by subscribing here.  Follow us on Pinterest, Facebook and Twitter. "Moreover, it is required of stewards that they be found faithful" (1 Corinthians 4:2 ESV). Thanks for visiting!
Sonja