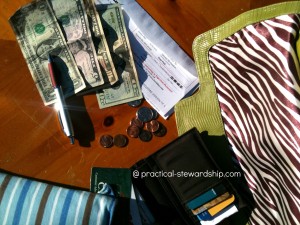 A few weeks ago I had a really fun conversation with my friend about cutting her grocery bill (maybe I am a nerd, but it was fun to me).  She really wanted to cut her grocery bill to $95 a week, or even less.  She told me she had gone to Costco the day before and bought a whole bunch of items.  We talked about what she purchased, and alternative products, and stores she could get items for at better prices and what prices to meet or beat.  I am choosing a few of the items to talk about in helping to slash your grocery budget.  Hopefully this will cause you to think a bit differently about the groceries and toiletries you buy and ways you can cut costs and save.  Read on for more.
Here are a few items she bought, followed by my suggestions to her:
Kraft Sliced Medium Cheddar Cheese
Paper Towels
Lysol Wipes
As far as the Lysol Wipes go, I suggested using the old t-shirt or making your own wipes, and finding recipes on the Internet to make your own anti-bacterial solution.
There are really so many ways we can cut back on our grocery bill.  We just have to think outside of the box a bit.  Have you analyzed your monthly grocery bill?  What are some other ways you cut down on your grocery bill?
A few years ago, we were going through so many napkins, I decided to make my own, and use old clothes to do so. You can also buy cloth napkins new or at a thrift store.
Here are a few things we are now making on our own most of the time (not all of the time), not only to save money, but because typically, homemade tastes…and we know what ingredients go inside.
That gives you an idea as to what I'm getting at.  We'd love to hear from you and get ideas of things we can do to save.  Don't let yourself get overwhelmed by everything you can do yourself that you aren't currently doing. Pick one thing a week or every month to change.  If you picked just one thing a month to add to your DIY list, you'll add twelve new things.  That's pretty cool!
Other posts you might like:
We would love to hear from you!  Feel free to comment.  Get free e-mail updates by subscribing here.  Follow us on Facebook and Twitter.  Thanks for visiting!
Sonja