Ham is one of the easiest foods to prepare in the crock-pot!  All you really need is a ham and some water. You can add spices as desired, and I have a few suggestions below.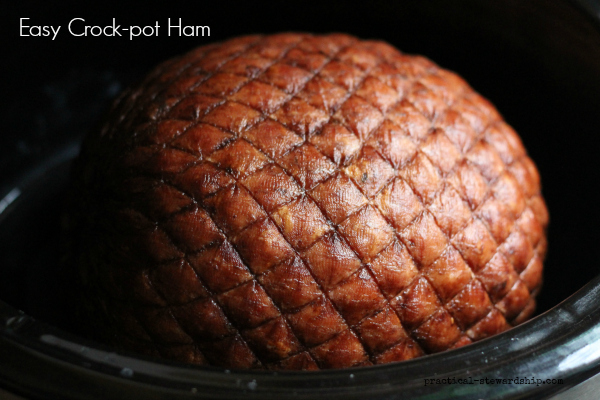 Ham is a great main course for Thanksgiving, Christmas, Easter, and really anytime. And surprise, surprise I am slow cooking my ham since it frees up oven space and practically guarantees you a moist, juicy ham every time.  The slow cooker is really good for so many things, yes!  What a time saver this is when I am in the kitchen and needing the oven for other things like rolls, pies, and the like.
*I cooked a 7 pound spiral sliced ham (as pictured below) in my 6 quart crock-pot, and the ham fit perfectly.  If your ham doesn't fit in the crock-pot, you can cut it to size.  When my ham hasn't fit in the past, I just cut off the excess and put it in another slow cooker, or cook it later.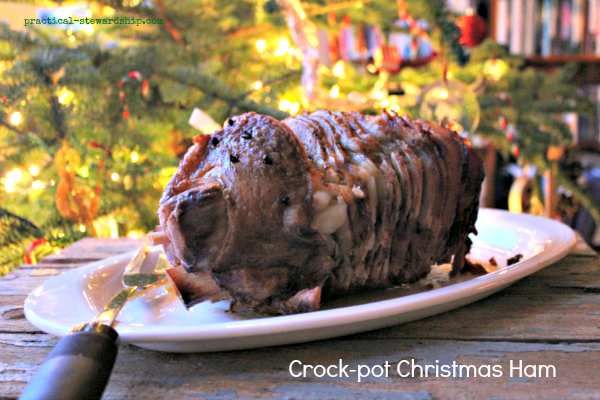 You can make this recipe with just the ham and water, and it turns out great!

The Verdict: Update 12/12/12 (great date, huh?) We slow-cooked a ham this weekend overnight for 15 hours, and it turned out like pulled-pork.  I only used water, and it was awesome!  We had a couple of couples over, and everyone got seconds.  My husband said we should cook it like that again. Pictures updated 4/14 & 12/13.
Easy Crock-Pot Ham Recipe
Yield 1 ham
Ingredients
1 ham, 7 pounds fits in a 6 quart crock-pot *see notes below
water, enough to barely cover the bottom of your slow cooker
1/4 cup apple juice, optional
1/4 cup honey, optional
cinnamon, cloves, or other flavorings as desired, optional
Instructions
Barely cover the bottom of your slow cooker with water.
Insert the ham.
Create an apple juice/honey mixture with the seasonings, pouring it over the ham.
Cover and cook on low for 8-12 hours depending on the size of the ham.
Check on occasion, scoop the juices from the bottom of the crock-pot, and pour them over the ham.
You could start this the night before and free up oven space, and you'll be ready for an early afternoon feast if desired.
Are you going to make a Crock-pot Ham Soup with your leftovers?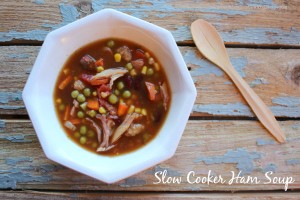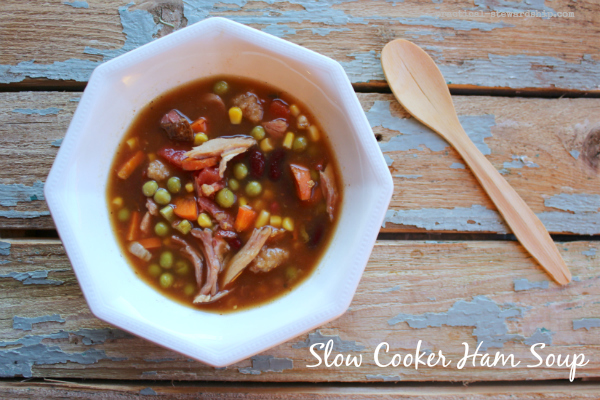 Have you ever tried to slow cook a turkey?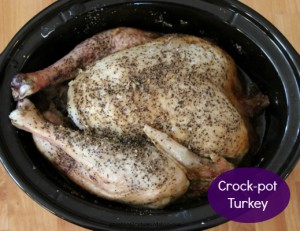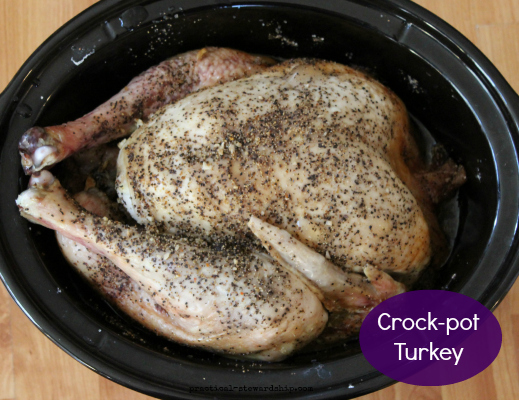 THIS POST MAY CONTAIN AFFILIATE LINKS THAT COST YOU NO MORE MONEY, BUT SUPPORT OUR BLOGGING EFFORTS. THANK YOU! 
Featured at Share It Thursday.