Crock-pot a turkey?  Can you do it?

**Pictures updated 12/13.
Yes, I've slow cooked a turkey before…several times now.  It can be done.  Thanksgiving 2009 I was feeling really fluent with slow cooking whole chickens.  I loved making a meal of the chicken with veggies and a salad and then shredding the leftover meat for other totally different meals: enchiladas, chilies, tacos, pot pies, pesto pizza, Thai dishes, soups, you name it.  Turkey seemed so much like chicken, so I thought, "Why stinkin' not try it??" I never read or researched about it; I just did it. So now at Thanksgiving I slow cook a turkey AND bake a turkey, JUST in case they didn't turn out, plus I LOVE the leftovers.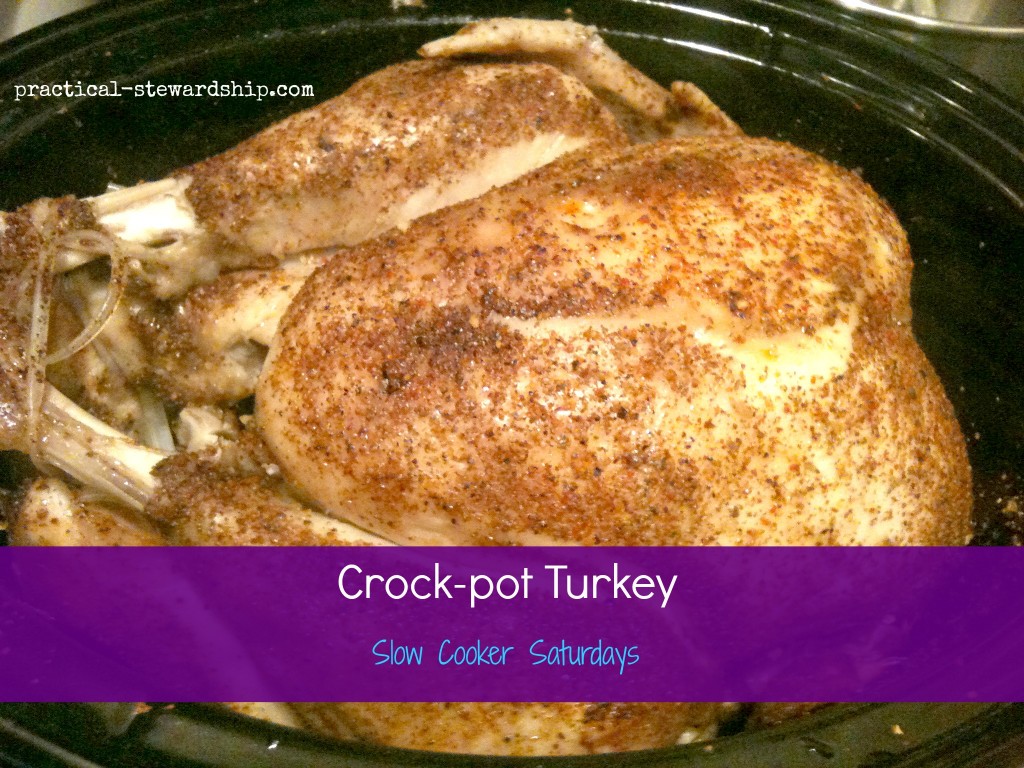 Now you might have to get a smaller bird.  Actually, you can ask the butcher to cut your bird for free (maybe I'll do that this year).  I have a 7 quart crock-pot that I used for this one.   When we tried it the first time, I want to say we had a 13 lb. bird.  The bird didn't quite fit, so my hubs tied the lid down as tight as he could.  The slow cooker still wasn't closed all the way at first, and we covered the cooker with a towel.  As the turkey cooked, the juices came out of the turkey, shrinking the turkey a bit, and we could shut the slow cooker all the way.
11/2/12 Update**Using the crock-pot for the turkey is such a great way to help create a stress-free kitchen.  In 2011 I had my most stress-free Thanksgiving meal ever because I used my three crock-pot, one with the turkey, one with sweet potatoes, and one with mashed potatoes.  I prepared the rolls and pie the night before, served a green salad, and I was good to go!  I was surprised at how easy it felt. Then I don't clean the crock-pot just yet.  I leave the bones in and add vegetable scraps to make broth.  It's so, so easy, and nutrient dense.
Easy Crock-Pot Turkey
Yield 1 Turkey
Ingredients
turkey, thawed and small enough to fit in your slow cooker (or almost small enough)
water, enough to barely cover the bottom of your slow cooker
3 T olive oil
Italian seasonings or flavorings as desired
salt to taste
Instructions
Barely cover the bottom of your slow cooker with water.
Place the turkey in the crock-pot.
Place oil between skin, and season as desired.
Cover and cook on low for 8-12 hours depending on the size of the bird. You could start this the night before and free up oven space, and you'll be ready for an early afternoon feast if desired. The turkey is done when an internal temperature of 165 degrees F is reached in the breast and thigh.
The Verdict: The first year we did this, Jonathan said it was the most moist turkey he had ever had in his whole life.  No joke!  I completely agreed. Try it.  See for yourself. Feast and share the things for which you are thankful.  We have sooo many blessings!!!
Have you ever crock-potted a ham?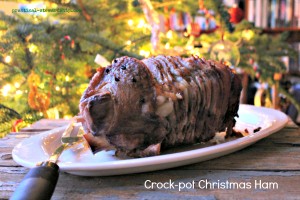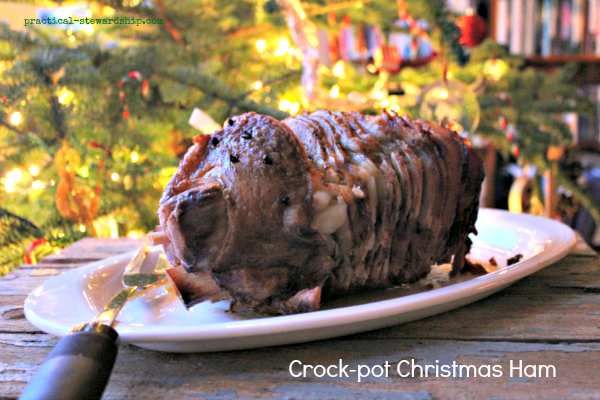 Want 7 other slow cooker recipes for Thanksgiving?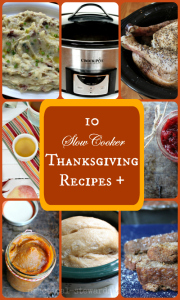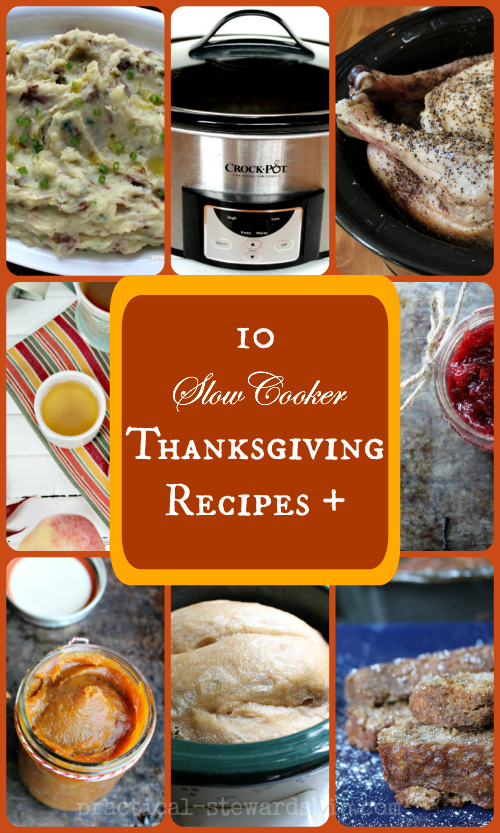 How about some turkey leftover ideas??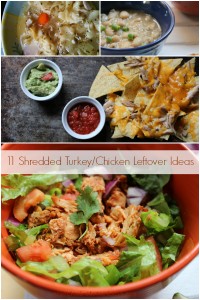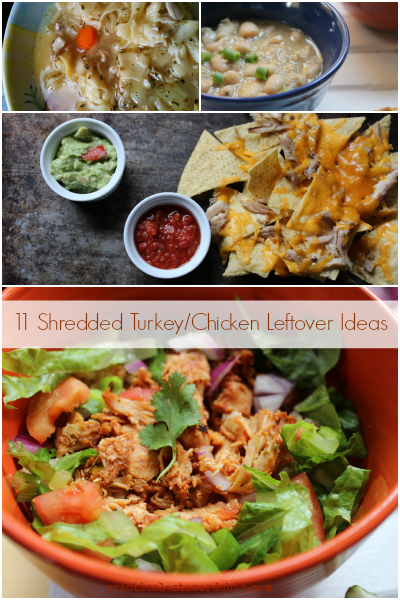 For more crock-pot inspiration follow my Cookin' with the Crock-pot Pinterest Board: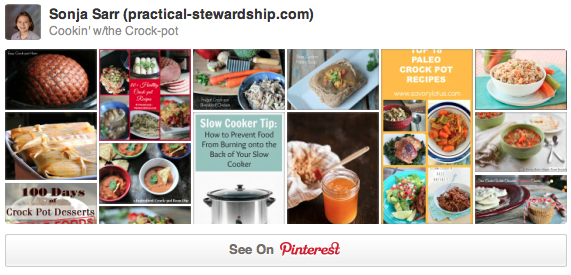 THIS POST MAY CONTAIN AFFILIATE LINKS THAT COST YOU NO MORE MONEY, BUT SUPPORT OUR BLOGGING EFFORTS. THANK YOU!