This recipe I recently received from a special former choir student I had when I taught high school choir 12 years ago! Sweet she still thinks of me. I like to call her "Fancy Nancy". It's been so good to catch up with her…thanks, Fancy Nancy for the recipe!!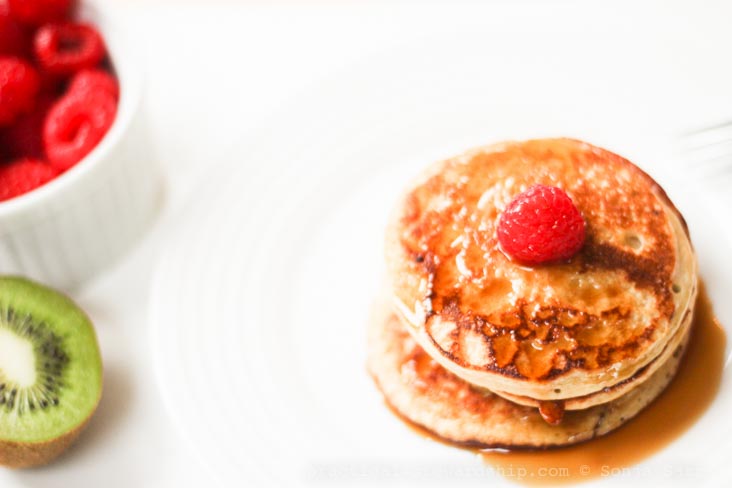 The protein in these pancakes comes from the eggs and cottage cheese. Over the years, I've had a hard time with milk products except for ice cream and hard cheeses:). I never consume straight milk unless it's in cereal or in a recipe. I have worked to acquire a taste for yogurt in my adult years since I know it's so good for me. And I've done it too. I can now say I enjoy yogurt (as long as there's something in there to crunch on like granola or nuts).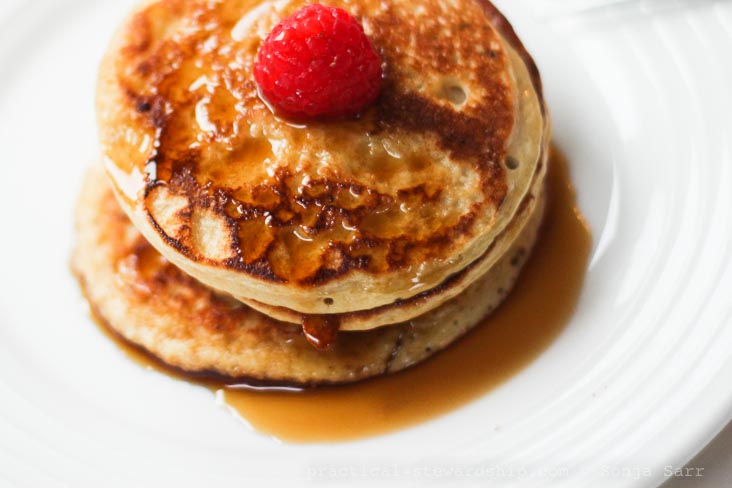 Anyway, cottage cheese is hard for me. It's the texture…and the appearance. But I will eat it in lasagne, but I do prefer ricotta cheese. So for all those cottage cheese haters, you can't even tell there's cottage cheese in the pancakes. The magic of the blender…. The cottage cheese lends to the creaminess of this recipe.
I thought I would give this a shot, especially for my protein-yearning husband.  This pancake packs a series protein punch!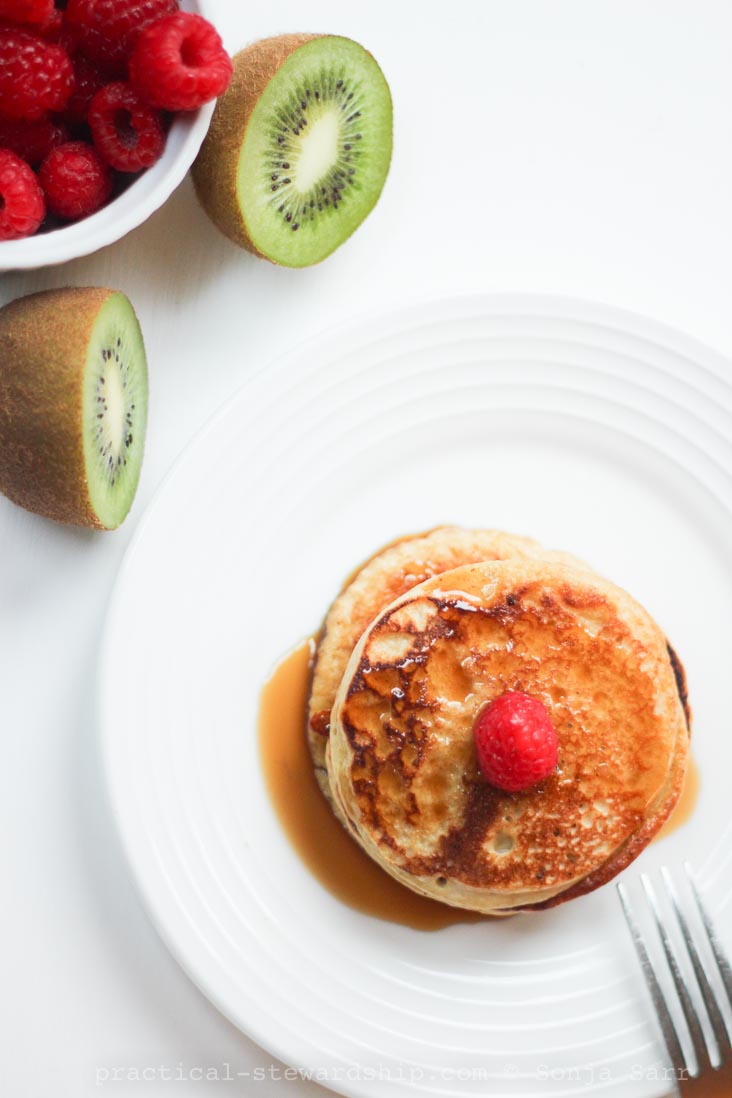 The Verdict: First I LOVE that this is only a four ingredient pancake recipe. Seriously easy to throw together. I've used a normal blender and a Vitamix, and they both work great. The blended batter was so smooth, so the cottage cheese is undetectable. I was really impressed! I like doubling the batch, especially since a 16 oz. container of cottage cheese is two cups. JSarr agreed that we can make this our go-to recipe for pancakes now.
And you can make these gluten-free easily by using certified gluten-free oats. It's great for when you need an easy gluten-free breakfast.
Update 11/15 with pictures. These are so fast and easy to whip up. I even make them during the school week.
No Flour Protein Packed Pancake Recipe
Ingredients
4 eggs
1 cup oatmeal (certified gluten free if needed)
1 cup cottage cheese
1 tsp vanilla
optional, 1 tsp flaxseed
optional, 3 T TriMix (1 T Wheat Germ, 1 T Wheat Bran, 1 T Oat Bran)
Instructions
Blend all ingredients (in blender) until the batter is smooth.
Grease griddle.
Warm griddle to medium heat.
Pour 1/3 cup of the batter for each pancake.
Flip pancakes when they bubble.
Serve with your favorite toppings. We love butter, real maple syrup and jam.
Other recipes you may enjoy: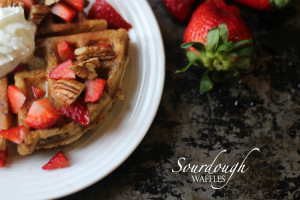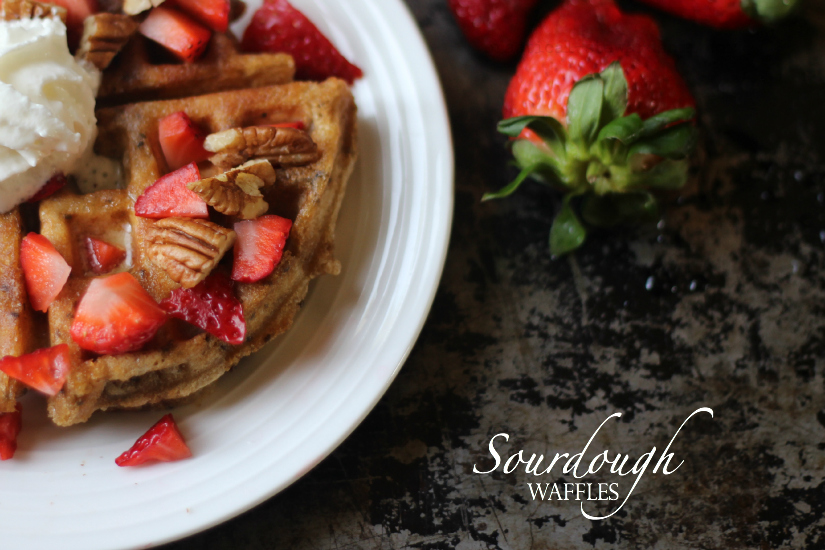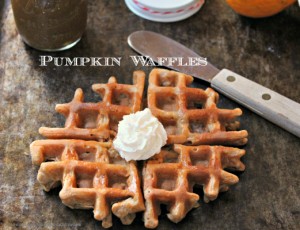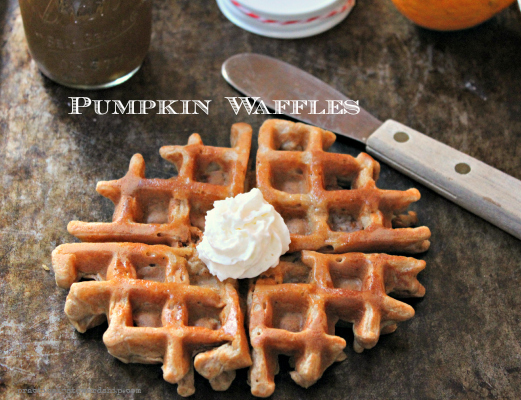 Go here for the complete list of recipes.
This post may contain affiliate links that cost you no more money, but support our blogging efforts. Thank you!