This Triple Orange Berry Smoothie is a great addition to our smoothie repertoire.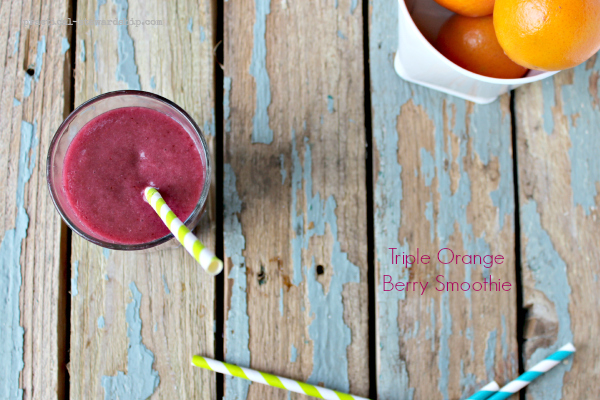 JSarr is really groovin' with the Vitamix. He comes up with a lot of great smoothie recipes.  When our Ellie girl had a hard cough, I requested we make his Virgin Strawberry Daiquiri Smoothie with some changes since it's so packed with vitamin C.  The following combination changed the smoothie flavor, bringing us a new fun mixture.  What I love about it so much is the raspberry flavor in the mixed berry, which pops to me (in a good way).
The Verdict: JSarr said this is the sweetest smoothie he's ever made.  We all totally loved it!!  This is definitely one of our top three smoothies ever! **Pictures updated 3/14.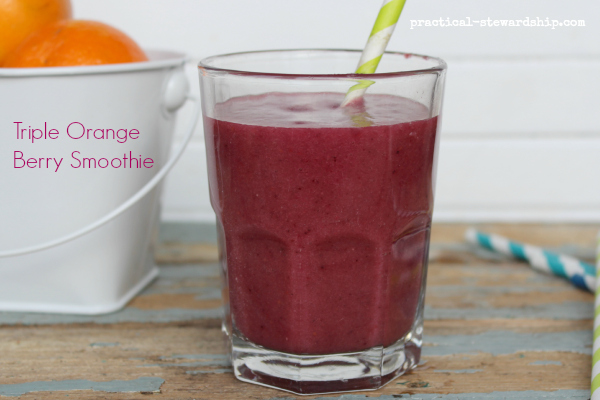 Go here for the complete list of recipes.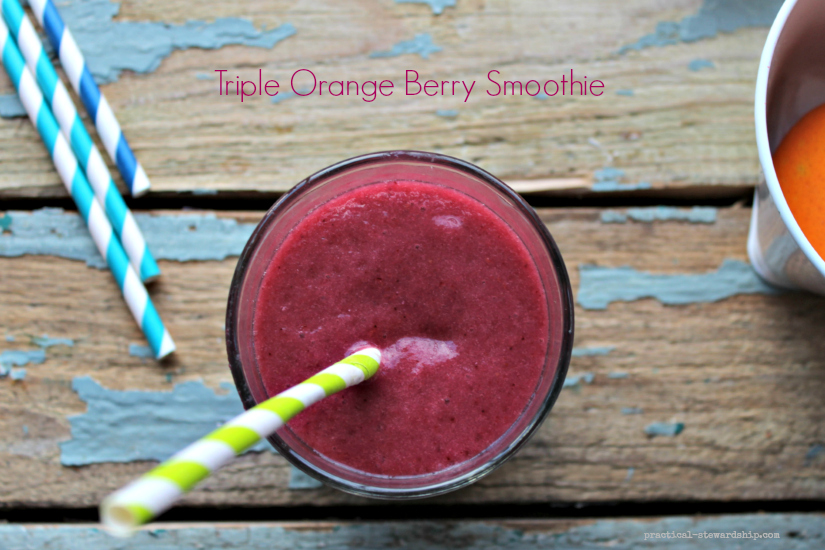 Triple Orange Berry Smoothie
Ingredients
3 oranges
2 cups frozen mixed berries
1 carrot
1 large apple
1 banana
1 small tomato
1 cup cranberry juice (water will work)
handful of ice if your fruit isn't frozen
1 T flaxseed oil, optional
Instructions
Blend all ingredients until thoroughly blended.
Serve immediately.
Have you tried…?
What smoothie combinations do you enjoy the best? Check out other smoothie recipes here. Want a code for a free shipping on a Vitamix?  Go here.