Pineapple Cucumber Smoothie, light, refreshing, yummy!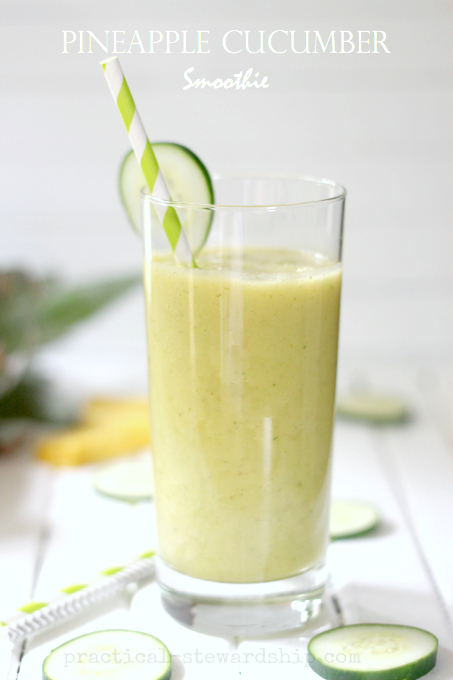 I like to create and make food for people.  I wish I had time to do it more, but I do what I can balancing my families needs, etc….  One of the girls' teachers has to rush and get lunch, and I really wanted to give her a yummy, healthy, smoothie so she could relax a bit.  This is one of our smoothies that doesn't have a whole lot of ingredients.  I know less is more sometimes, sometimes.  It took me three tries to get something I liked for her, and this is what I came to love.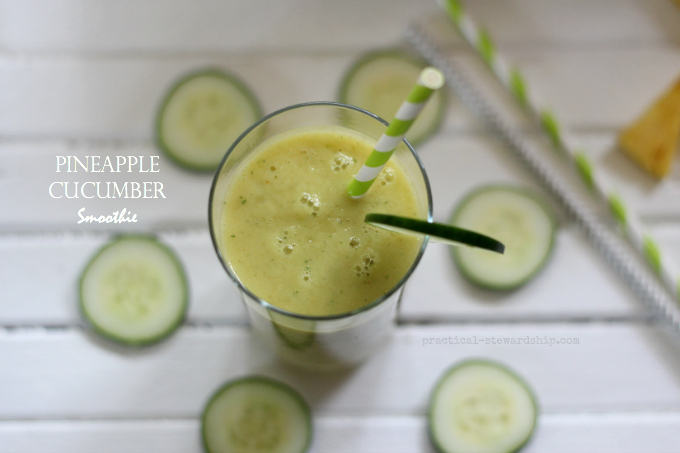 The Verdict: I thought it was a nice balance of the fresh cucumber and sweet fruits.  I think she liked it, too!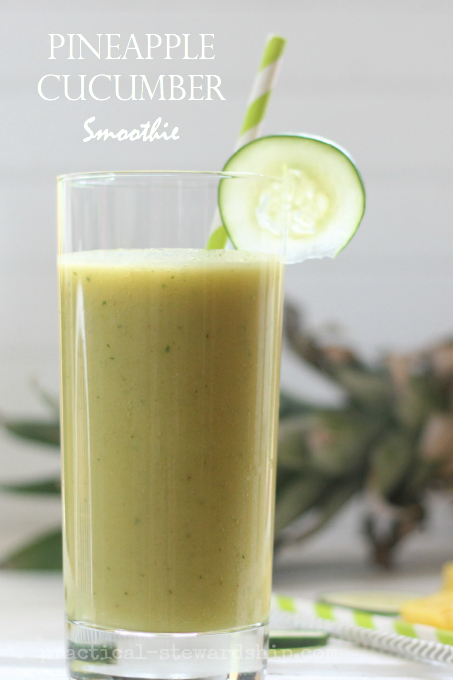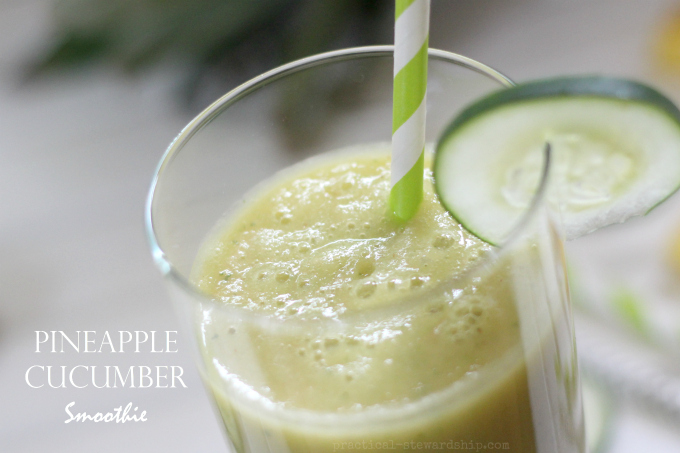 Pineapple Cucumber Smoothie
Yield 3 smoothies
Ingredients
1 1/2 cups of pineapple
1 banana
1 apple
1/3 cucumber
1 cup water
handful of ice if your fruit isn't frozen
1 T flaxseed oil, optional
Instructions
Blend all ingredients until thoroughly blended.
Serve immediately.
Nutrition Facts
Serving Size 12 ounces
Amount Per Serving
% Daily Value
* Percent Daily Values are based on a 2,000 calorie diet. Your daily values may be higher or lower depending on your calorie needs.
Go here for the complete list of recipes.
Have you tried 7 Pie-Inspired Smoothies?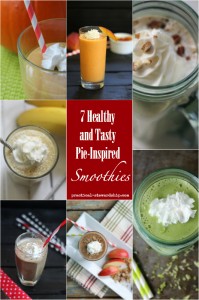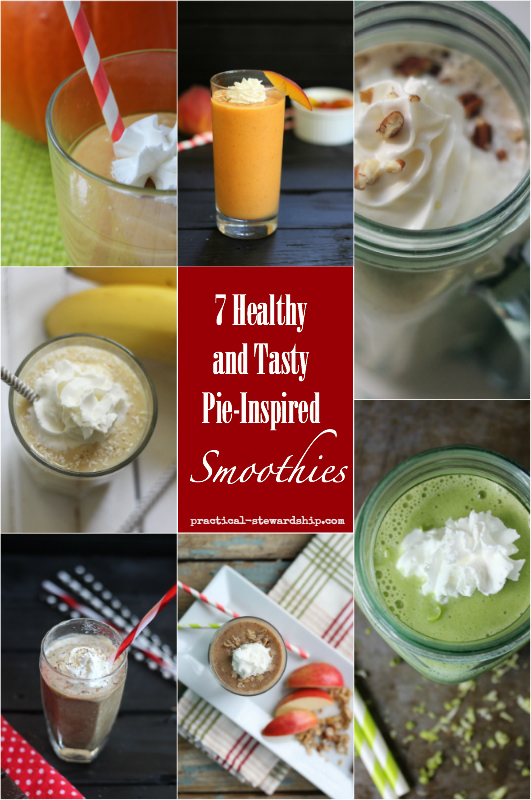 What smoothie combinations do you enjoy the best? Check out other smoothie recipes here. Want a code for a free shipping on a Vitamix?  Go here.
THIS POST MAY CONTAIN AFFILIATE LINKS THAT COST YOU NO MORE MONEY, BUT SUPPORT OUR BLOGGING EFFORTS. THANK YOU!