7 Whole Foods Pie Smoothies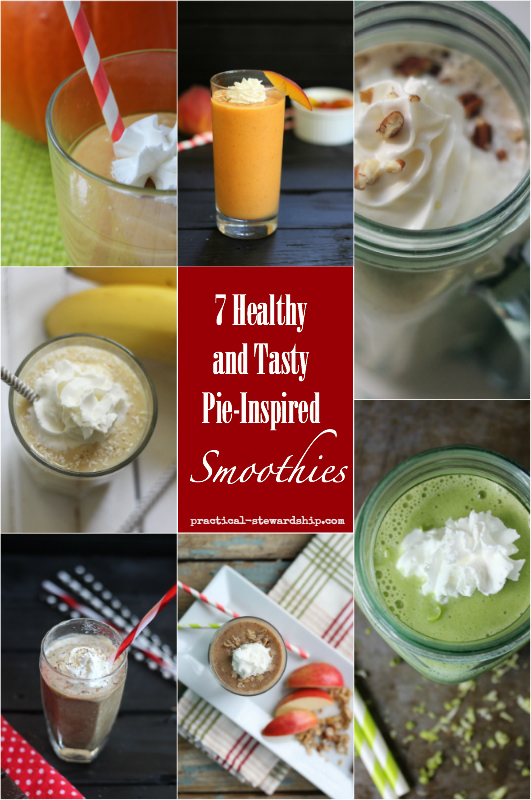 Last year I made many different types of smoothies, and I shared the best 48 smoothies here on the blog.  From that compilation comes a list of 7 different pie-inspired smoothies.  What I love about all of these smoothies is that they are all made with real, whole food ingredients, and all have dairy-free options (for me and anyone else out there that needs them).  So here we go…
The kids definitely liked the Peach Pie Smoothie the best, and I think it is because it turned out more creamy and thick like a sorbet.  You can always add more milk to make them smoother.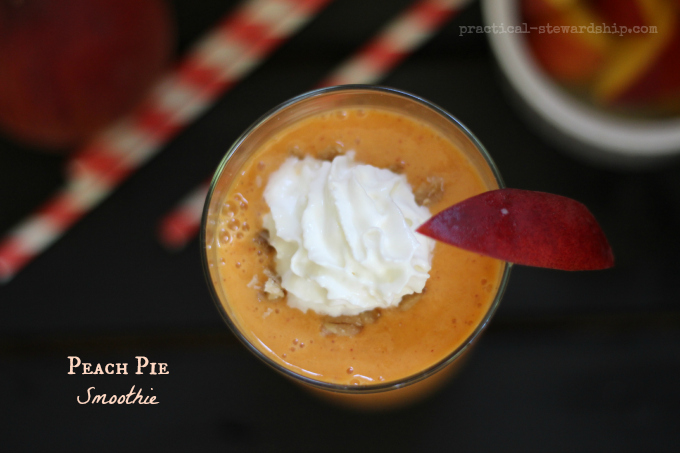 Pecans are our favorite "nut" in the Sarr household.  Yum!  In our Pecan Pie Smoothie our favorite part is the crunch on top from the pecans.  It's all so good, though.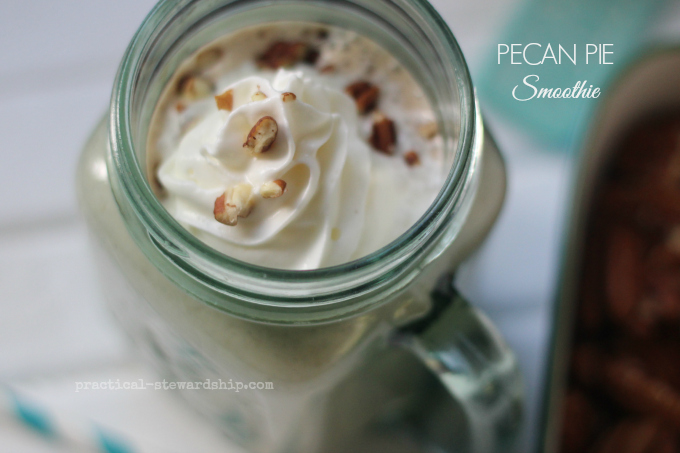 An Apple Pie Smoothie is a great way to get the flavors of the apple pie without all of the time it takes to make one (as is the case, really, for all of these smoothies).  In fact, I have made Apple Pie Smoothies out of leftovers from Apple Pies (gluten-free; dairy-free).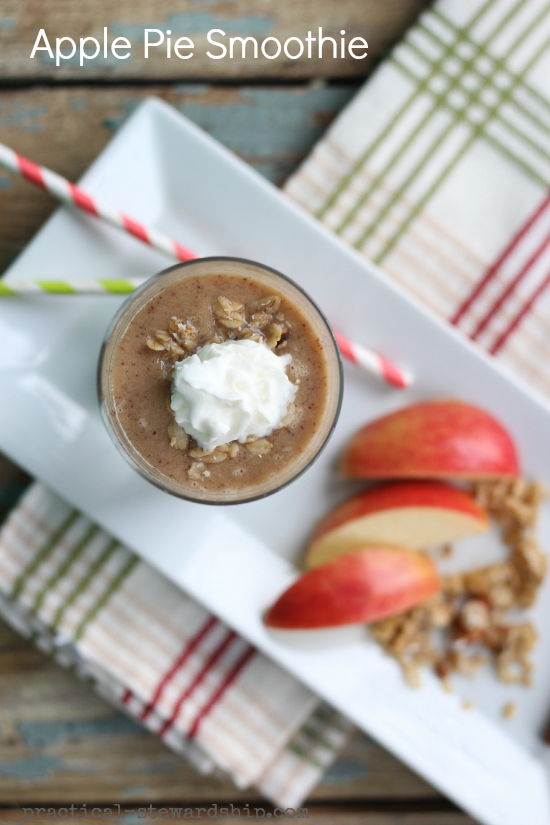 The Pumpkin Pie Smoothie is for all of those lovers of everything pumpkin.  This one was nice and thick!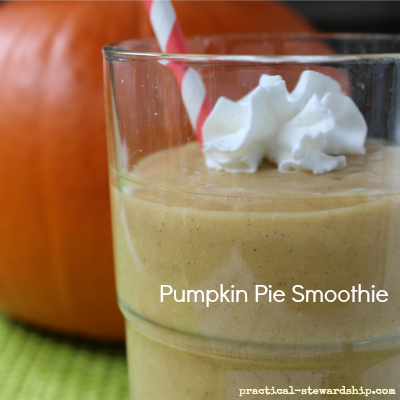 The Banana Coconut Cream Pie Smoothie was probably my second favorite smoothie, sweet, smooth, yummy, creamy, everything I want in a sweet and healthy treat.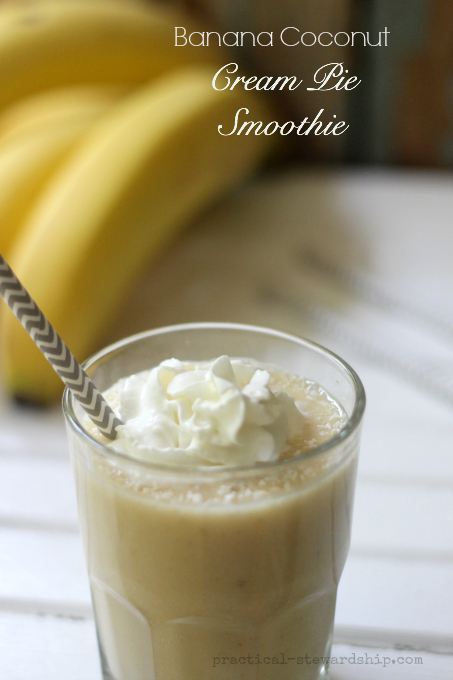 The Chocolate Cream Pie Smoothie was probably the family's second favorite pick.   It's such a great way to sneak some veggies, and no one knows.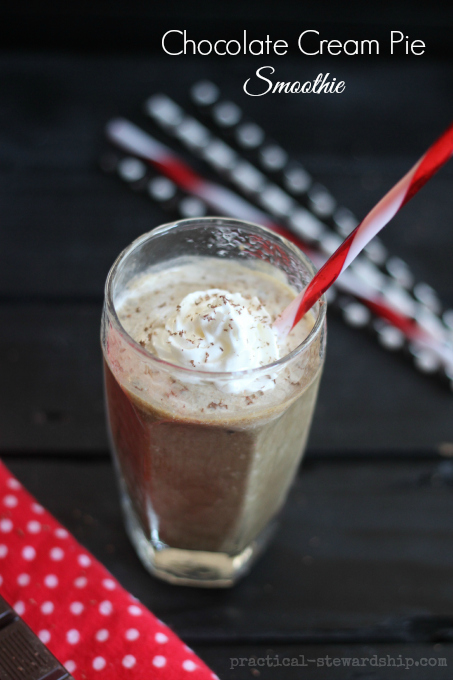 And last, but not least: the Key Lime Pie Smoothie.  This is my personal favorite smoothie.  After I made it, I couldn't stop thinking about it, the flavors were so fresh! We have made it several times since.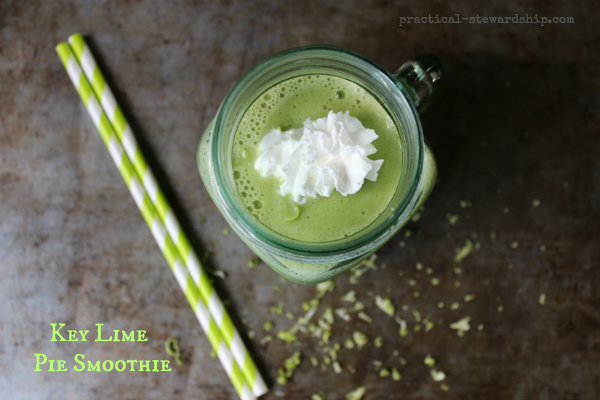 What are your favorite types of smoothies? See all of our smoothies here.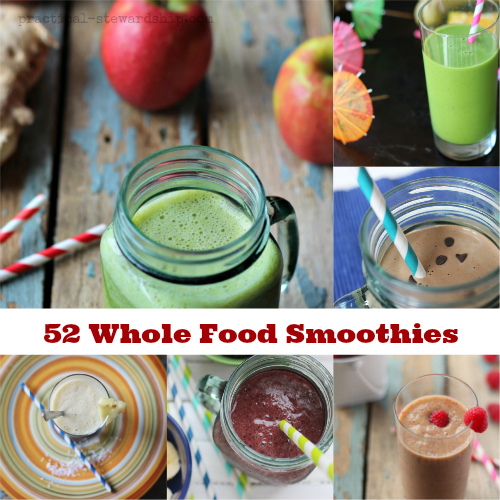 Want a code for a free shipping on a Vitamix?  Go here. 
THIS POST MAY CONTAIN AFFILIATE LINKS THAT COST YOU NO MORE MONEY, BUT SUPPORT OUR BLOGGING EFFORTS. THANK YOU!