These 3 Ingredient Chocolate Crispy Treats are amazingly easy to make and utterly addictive.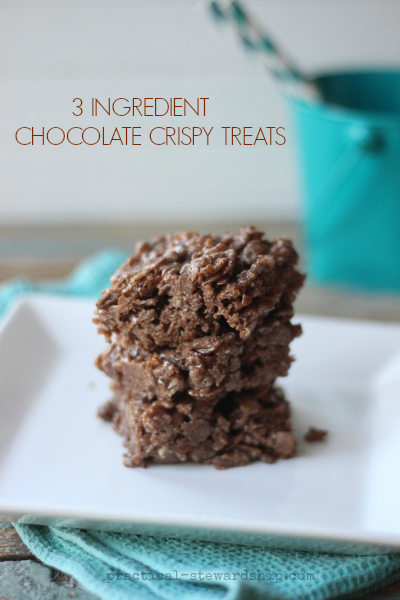 This Chocolate Crispy Treat recipe is a great recipe to involve kids.  It only takes three items, and kids are almost always interested in the food they help create.  I don't think this recipe will take a lot of arm twisting to get them involved:)!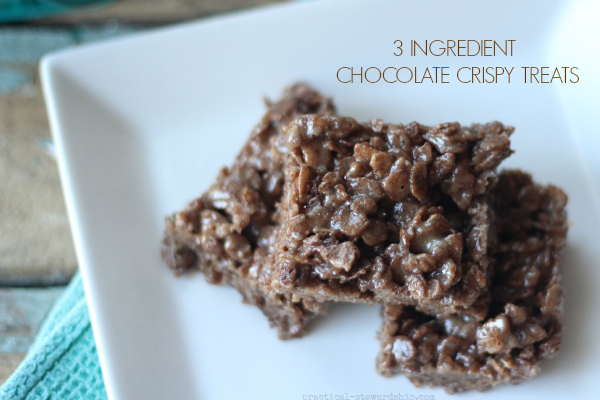 I've never been a die hard for marshmallows.  I've enjoyed the standard rice crispy treats as a child, but they haven't really appealed to me, until just lately.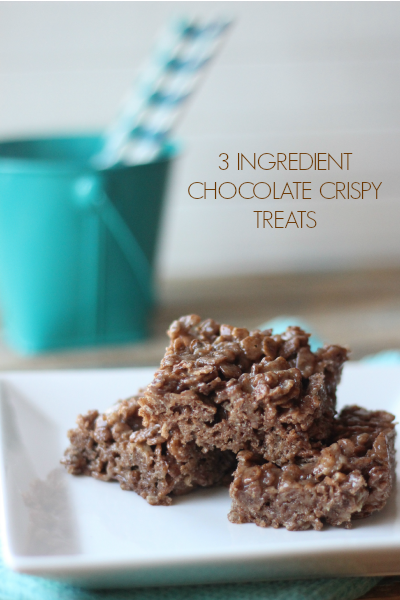 Oh how I love recipes with few ingredients.  The original recipe I found at French Press calls for 4 ingredients, but it's just as great with 3 (in my opinion), as I omitted the cocoa powder since I found chocolate cereal!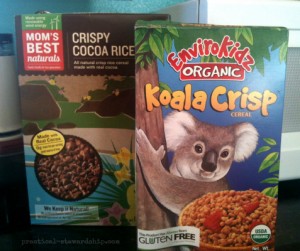 Before I even saw this recipe, for the first time a few weeks ago, I bought a box of cereal that would work for it.  It is the EnviroKidz Organic Koala Crisp Cereal I saw at WinCo!  I also saw it at Trader Joe's.  Then I found a Mom's Best Cereal (that I've only seen at Albertson's, not Fred Meyer), Crispy Cocoa Rice, that would work, too.  I went with the Koala Crisp for this one, since they were already opened!
The Verdict:
This is so so yummy, and the prep time is so fast.  Of course the kids LOVED it!  They are such a fun treat!!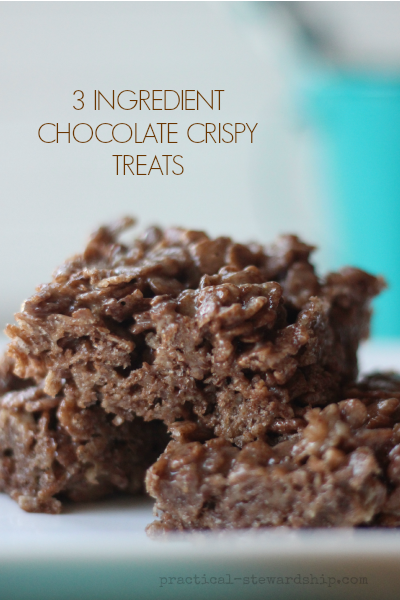 3 Ingredient Healthified Chocolate Crispy Treats
Ingredients
1/2 cup of almond butter (I bet peanut butter would work, too, or a host of other butters out there now)
1/2 agave syrup, honey, or maple syrup
3 cups chocolate rice crispy cereal
Instructions
Grease an 8x8 pan.
Heat the almond butter and agave.
Stir until smooth.
Put your cereal in a big mixing bowl.
Pour the butter mixture over the cereal.
Pat well into the pan.
Chill in the refrigerator for about 1/2 hour.
Enjoy!
Store in an air tight container at room temperature, in the fridge, or freezer.
Looking for another healthified dessert recipe?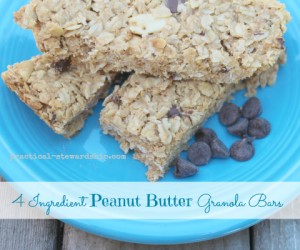 This post may contain affiliate links that cost you no more money, but support our blogging efforts. Thank you!