No Flour Almond Pancake Recipe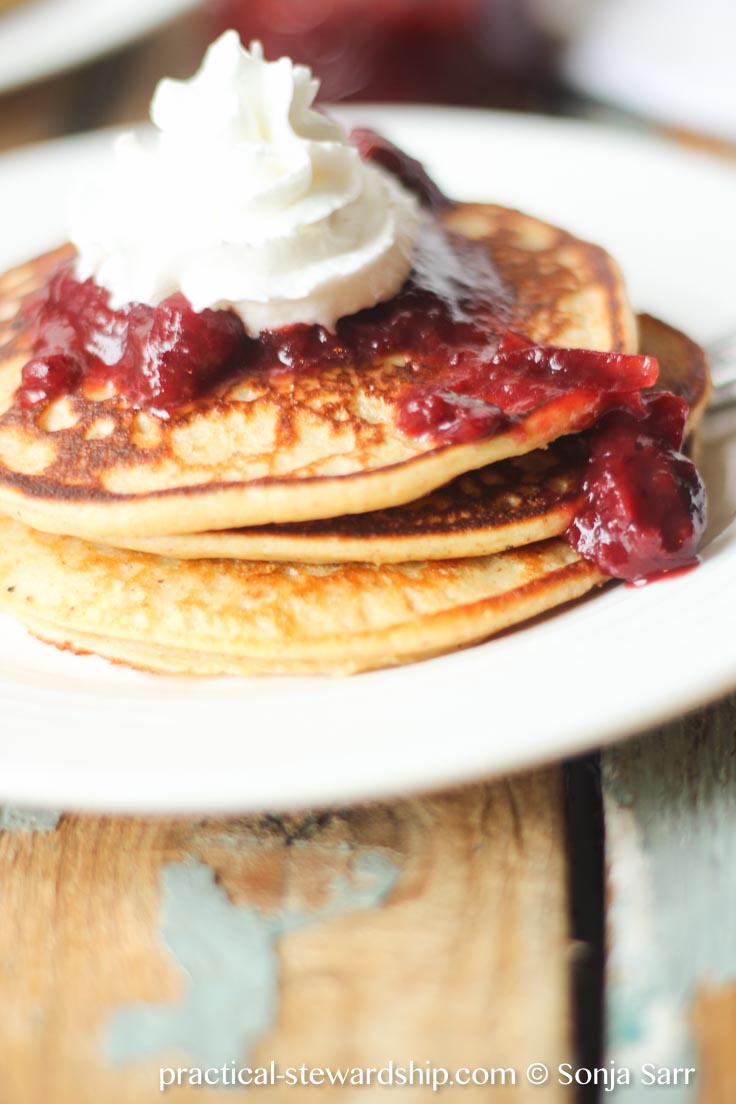 These no flour almond pancakes are protein packed, and filling, fueling you with energy for the day.
This is a variation of the 4 Ingredient protein-packed recipe my friend Fancy Nancy gave to me.  I added some almonds for even more protein and a little honey to naturally sweeten these little mini-cakes. This recipe also makes a bigger batch to feed a bigger family; we have leftovers with our family of five.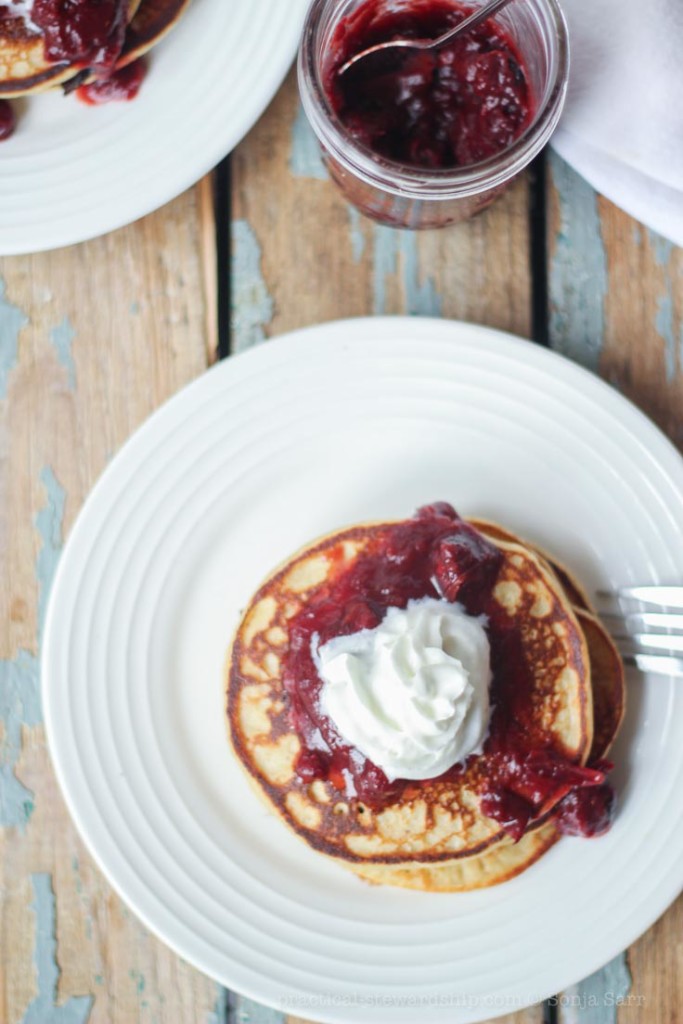 I grew up making waffles and pancakes out of a box. I didn't know you could make waffles from scratch for the longest time. And making foods from scratch seemed like a big waste of time. Why do it the hard way when you can open a box and mix with water? But the more I've been involved in the behind the scenes work of making these breakfast foods from scratch, the more I see that it just doesn't take that much more effort to throw a recipe together. You just have to do a little research. And now with the Internet these days, you can hardly call it effort. Plus making the pancakes from scratch, we use real ingredients. AND we know the ingredients that are going into our food. And that is reason enough to make things from scratch.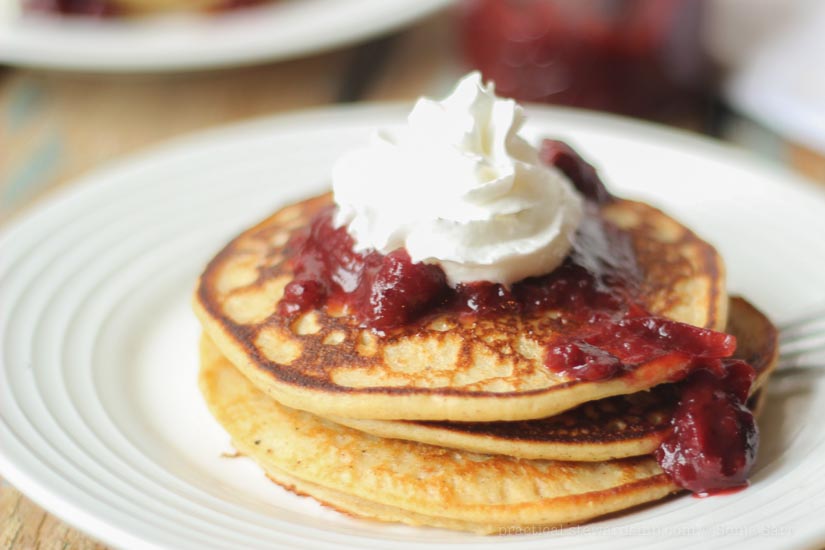 But really. It doesn't take that much effort. Try them. You'll see. You'd have the same mess to clean up if you used a box too…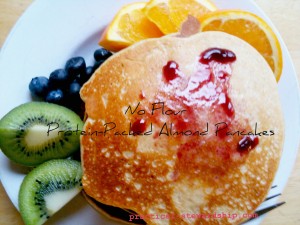 I love that this is just such an easy recipe to put together. Thanks again, Nancy for the heads up!!
No Flour Almond Pancake Recipe
Ingredients
6 eggs
2 cups oatmeal (certified gluten free if needed)
2 cups cottage cheese
1/2 cup almonds
2 T honey
2 t vanilla
optional, 2 t flaxseed
optional, 6 T TriMix (1 T Wheat Germ, 1 T Wheat Bran, 1 T Oat Bran)
Instructions
Grease griddle.
Warm griddle to medium heat.
Blend all ingredients (in blender) until the batter is smooth. If you want the batter to be ultra smooth, grind the almonds and oats in a food processor first and then add to the pancake.
Pour 1/3 cup of the batter for each pancake.
Flip pancakes when they bubble.
Serve with your favorite toppings. Jonathan used some homemade almond butter here!
Pictures updated 2/16. Go here for the complete list of recipes.
We would love to hear from you!  Get free e-mail updates by subscribing here.  "Moreover, it is required of stewards that they be found faithful" (1 Corinthians 4:2 ESV). Thanks for visiting!
SonjaTry the original 4 ingredient pancake recipe here: