Watermelon is now in season!  I have been looking forward to trying watermelon in some smoothies and beverages.  This is a great recipe to try especially if you have a lot of watermelon to use.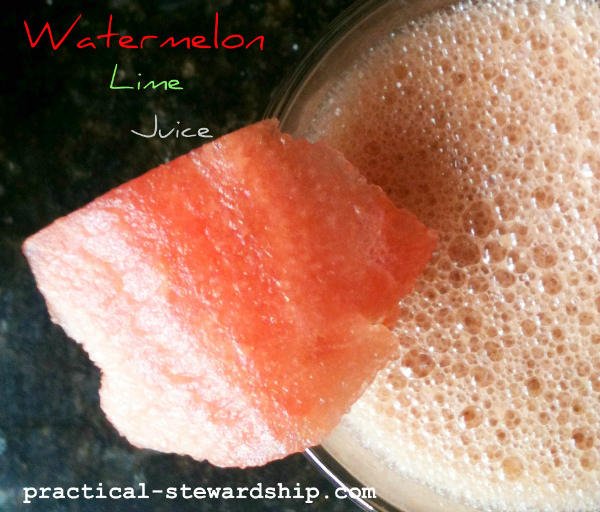 The Verdict:
What a fresh tasting juice!  If you like a little tart go with two limes, but go with 1/2 to 1 lime if you want a more subtle tartness.  This didn't turn out like a smoothie at all because of all of the water-dense ingredients.  If you want it thicker, you can add 2 bananas, and yogurt.
Watermelon Lime Juice

Ingredients

3 cups watermelon
1-2 limes (depending on how tart you want it)
handful spinach
1 cup water
1 cup ice
1 T flaxseed oil, optional

Instructions

Blend until smooth.
Serve and enjoy immediately!
What smoothie combinations do you enjoy the best? Go here for a complete list of our recipes.
Have you tried…?