For a quick and tasty side Crock-pot Barbecue Franks or Hot Dogs have been my go-to recipe to bring to gatherings for a few years.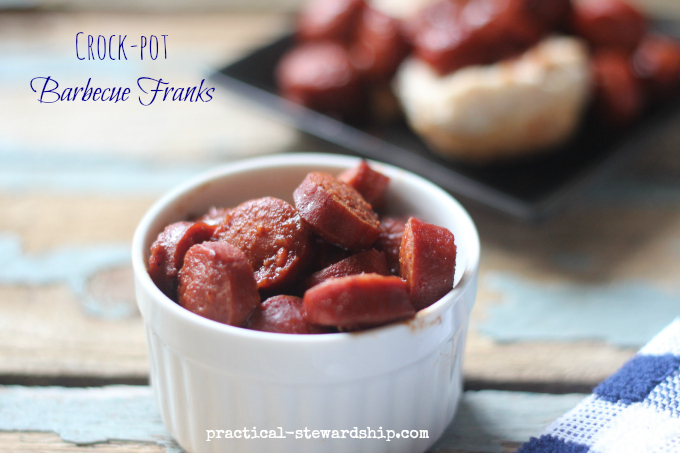 Do you need something to bring to a picnic, potluck or party?   Prepping Crock-pot Barbecue Franks is seriously one of the easiest side dishes to prep since you really own need to have two things on hand.  We've brought this to many potlucks.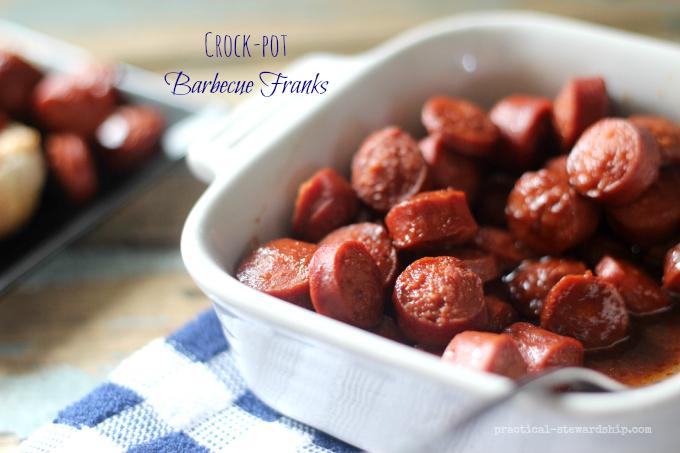 Instead of using hotdogs now, last month at Trader Joe's I found some no-nitrates-and-nitrites-added franks!  They aren't as cheap as those Bar S Franks I used to keep stocked in the freeze for $0.88/package, but they are way healthier!  I also like to use Bull's-Eye Barbecue Sauce because it has no high fructose corn syrup.  In addition, I like Trader Joe's Barbecue Sauce, plus Trader Joe's Brand doesn't use GMOs.  Go here to find out the first step in getting a Trader Joe's near you.  **Update 4/29/13: I just started making my own barbecue sauce, so you can go here if you are interested in a really easy recipe!
We eat the barbecue franks in a bowl if I use water to make them soupy, and serving them on a plate works well if the barbecue sauce hasn't been diluted. They are great paired with a great whole wheat roll or hotdog bun. You could also add a can of corn and a handful of spinach to the crock-pot to get more veggies. I add spinach to almost everything including enchiladas, zucchini bread, and banana bread!
The Verdict: This really is one of the easiest recipes ever! I just love tossing these two ingredients in the slow cooker, getting a whole bunch of other things done and ending up with some hot food ready to be devoured!  Of course, my kids love this, too!
Crock-pot Barbecue Franks

Ingredients

1 package of healthier Franks or hotdogs
3/4 cups barbecue sauce (make your own here)
optional, up to 3/4 cup water to thin the consistency of the sauce if desired

Instructions

Dice the Franks, and place into the crock-pot.
Pour barbecue sauce mixture over Franks and stir.
Cover and cook on low for 2-3 hours or until warmed thoroughly, and enjoy!
Have you made your own barbecue sauce?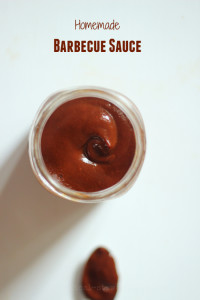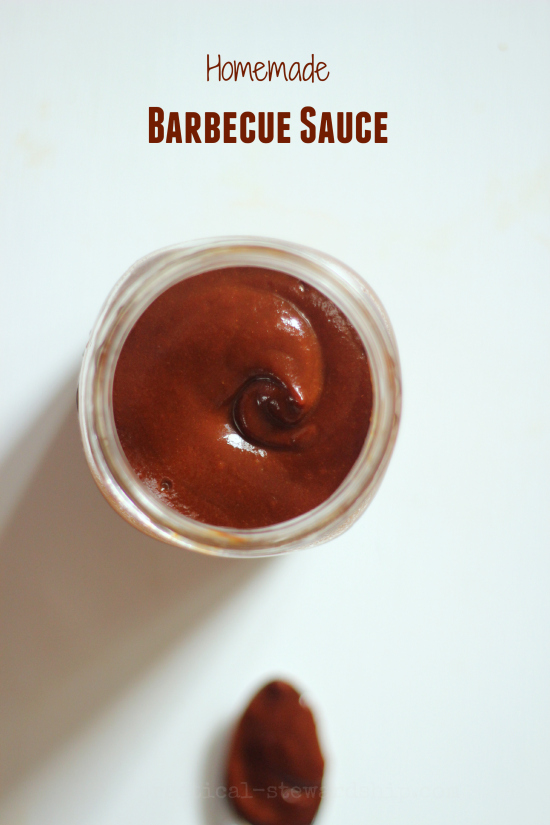 THIS POST MAY CONTAIN AFFILIATE LINKS THAT COST YOU NO MORE MONEY, BUT SUPPORT OUR BLOGGING EFFORTS. THANK YOU!